How Ukraine's first innovation park is being created
22 February, 2018 - 09:56
Kyiv Motorcycle Factory was founded in 1945. For several decades, it made motorcycles, for example, of the Kyianyn and Dnipro brands, delivery vans, and even cars of the Kyiv brand (incorporating an engine from a motorcycle, brakes and a steering mechanism from the "hunchback" Zaporozhets car). But all this died down in the 1990s. Now people want to create and, in fact, are already creating the most valuable product of this century, that is, ideas, at the old factory, which covers an area of 500,000 square meters. A "city within the city" is growing here, called the UNIT.City innovation park.
A CHIMNEY AS A REMINDER
The first phase of the park was commissioned in 2017. This is the UNIT Factory, which trains IT professionals, a cafe, a gym, and a business campus. Now two other campuses are being built; by the end of the year, four more should appear in total. They will house offices of companies, event spaces, coworkings, and restaurants.
Only a few percent of the area have been developed so far, but the creators of the park have grand plans and a strategy to implement them. Maks Yakover, who is the executive director and managing partner of UNIT.City, showed us a layout of how things would look in a few years. Campuses for studying and offices, residential buildings, a hospital, and a school will occupy only a third of the entire area. Something will be left from the motorcycle factory as well, namely a brick chimney 60 meters high, from which a stream of light will emerge.
AN ECOSYSTEM FOR INNOVATIONS
Technoparks began to emerge in the world in the 1980s. "As a rule, it was something closed, with corporate research centers. Usually it was about science. This concept went away in the mid-2000s. Then it became clear that innovations came from young people, and they had different requirements for infrastructure, community, mobility, etc. And it was around these young people that they began to build different spaces. In the West, they are called innovation districts, or 'discovery districts.' For ourselves, we call them innovation parks," Yakover said. "In general, it is a territory of the future where you can do everything: to study, to create, to work, and to rest. There is a strong ecosystem, a medium for interacting with everyone within it, with access to various opportunities: talents, laboratories, etc. This is a very close space, where you constantly get to know someone and there is something new emerging at every time."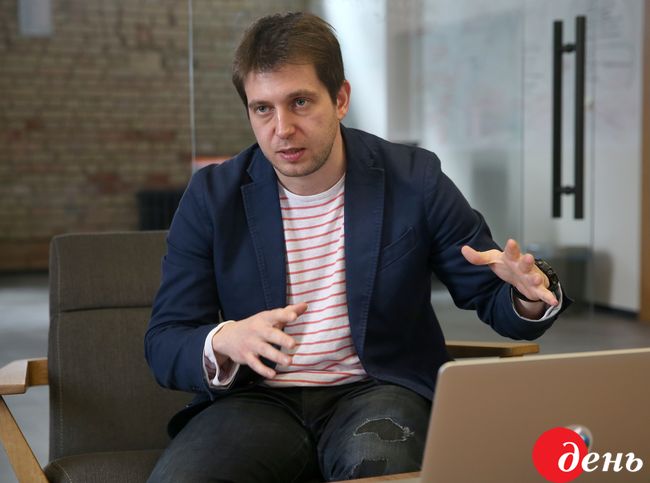 Innovation districts can be called a trend in the developed countries. These are, for example, I.D.E.A. in San Diego, MaRS in Toronto, La Defense District in Paris, the Boston Innovation District, and others like that. "There are many successful examples of building an ecosystem of startups and innovations. And each such ecosystem includes identical components: capital, market, regulation. But Israel achieved this in one way, Canada in another, India in some other again. One just cannot copy the Silicon Valley; everyone has their own way, although the drivers are the same. We are studying everything that is happening in the world and see which of the best practices could be applied in Ukraine," Yakover told us. "By the way, 86 percent of such projects in the world are created with the participation of the government or government grants. We are among those 14 percent that are privately funded, in our case it is businessman Vasyl Khmelnytskyi."
"ONE NEEDS TO START BY TRAINING TALENTS"
The creation of an innovation park in Kyiv began with the UNIT Factory. This is an educational space where IT specialists are trained according to the French School 42 methodology. Education is free, but getting admitted is not easy. At present, about 800 people study at the school, who were selected from 30,000. This year, the number of UNIT Factory students is expected to reach a thousand.
This educational space is the "yeast" which should enable companies working in the park to grow. "Long before the UNIT Factory was opened, we sent people to study at the French School 42. They studied there for a year or two. When they came back, the companies they came to saw a phenomenal progress. After that, it was decided that the educational space should become the core of UNIT.City," Yakover recalled. "In general, any innovation park should begin with an educational institution, with college atmosphere, with training talents."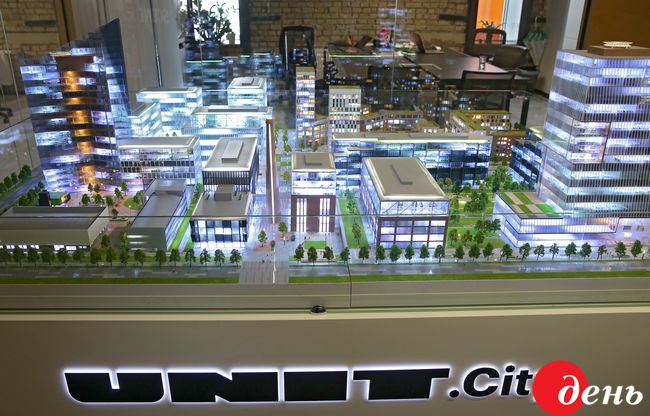 As Yakover explained, the School 42, on the one hand, provides fundamental education, and on the other hand, responds to modern challenges. "We believe that the creativity of one person cannot be limited by something," he continued. "And we want to train people who are comfortable and feel natural in the digital world. Therefore, we have no teachers. Now that knowledge is publicly available, one cannot limit it to one's mind. We believe that one of the key competences of the future is the ability to learn, and we have it inside the educational process. Our students immerse themselves into a new technology every month. We believe in 'soft skills,' which include the ability to prioritize, do teamwork, work under stresses, and do time management. All this cannot be learnt at some school, but it can be learnt when one is placed in a conducive environment. We create this environment."
TESTED IN A "POOL"
When we entered the UNIT Factory, we saw dozens of people working at their laptops. This is jokingly called the "poppy field," since Apple computers are known as Macs, and poppy is called "mak" in Ukrainian. The school is open 24/7, because its founders believe that different people can be most effective at different times, both in the morning and at night. Yakover assured us that people studied at the school around the clock.
To get admitted to the school, one needs to pass a selection process centering on logic and memory. Half of the students are humanities majors, others are "engineers," aged 17 to 30. "Those who have passed the tests get into the four-week 'pool' phase. We compare it to a pool, because in order to teach a person to swim, one must throw them into the water. A similar thing happens in the UNIT Factory," Yakover said. A small portion of students drop out in these four weeks.
Teachers are involved in the preparation of curricula. Since the students work independently during the training, the tests they undergo are automatically checked. If someone fails to get sufficient scores, one can check three to five other projects. Yakover pointed out: "Thus, the student understands that, yes, they have completed their task, but there are at least five more ways to solve it."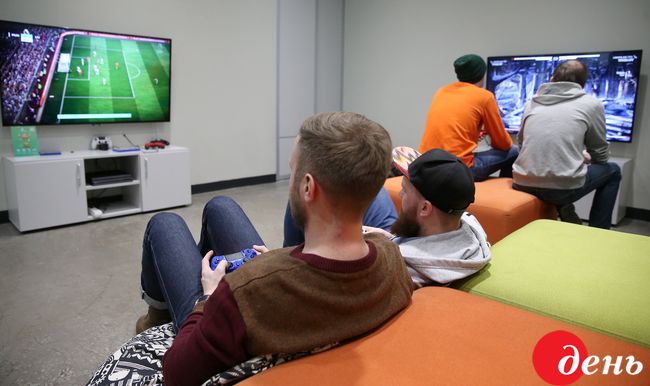 The training lasts one to three years, during which time students undergo two internships lasting four and six months in a real company. An interesting mechanism, though familiar to Ukrainians, is the requirement that a graduate of the UNIT Factory work in Ukraine for three years. "This is our contribution to the fight against the brain drain," Yakover continued. "We want to create in the park all the conditions for self-fulfillment and show that one can be successful without leaving the country. This is one of our tasks: to offer Ukrainians who work in the creative industries, in particular the IT, a place where they get into an environment of like-minded people, grow faster than elsewhere, and are able to find talents, access to capital, assistance in entering other markets and much more which enables them to create products in Ukraine."
ABOUT THE "PHILOSOPHY OF TALENT CONCENTRATION"
UNIT.City houses three laboratories and three accelerators, where the first 35 residents work, as well as several event spaces. "When we were opening the first phase facilities, we saw a tremendous interest in what we were doing. Not only in terms of infrastructure, but also in terms of philosophy: the philosophy of collaboration and concentration of talents, events, technologies," Yakover said.
How this ecosystem works can be judged by the fact that 35 residents created 12 joint projects over the first year. Until then, these companies had not interacted...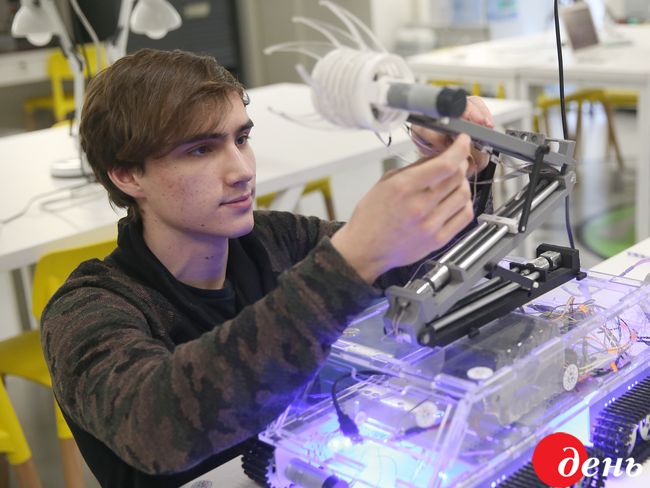 Some of the startups operating in the innovation park are already known in the world. For example, Cardiomo makes portable devices that track the basic parameters of the human body, such as temperature and heart rate, and transmit the analyzed data to a smartphone. Its developers received an award at the CES, a reputable exhibition of consumer electronics and consumer technology in Las Vegas, and have won many orders from around the world. Concepter has developed a flash case for the iPhone. Meanwhile, the company Program-Ace, which works with technologies of virtual reality, is a Top 3 player in its field globally. The Jollylook team has created a vintage cardboard camera, which raised a huge amount of money on the Kickstarter crowdfunding platform, and is currently developing a design of the largest ever industrial 3D printer. One can also look to FabLab Fabricator, which, Yakover asserted, is among the best equipped digital labs in Central and Eastern Europe. And this is not all by far.
"WE NEED AN ENTERPRISING CULTURE AT THE NATIONAL LEVEL"
For Yakover, a new innovation park is not the first large-scale project. He reformed the Expocenter of Ukraine, known as the VDNKh, earlier in cooperation with Maksym Bakhmatov, who is now also a managing partner of UNIT.City. It was also to an extent a story of revitalization, that is, renovation of a neglected area. And before that, Yakover headed the IT department of the Kyiv Metro. "The Metro is a huge system that employs 8,000 people and works like a clock. By working for it, one gets absolutely different skills, like a sense of speed and rhythm and working on a major project," he recalled. Interestingly, the team of huge UNIT.City numbers just over 20 people.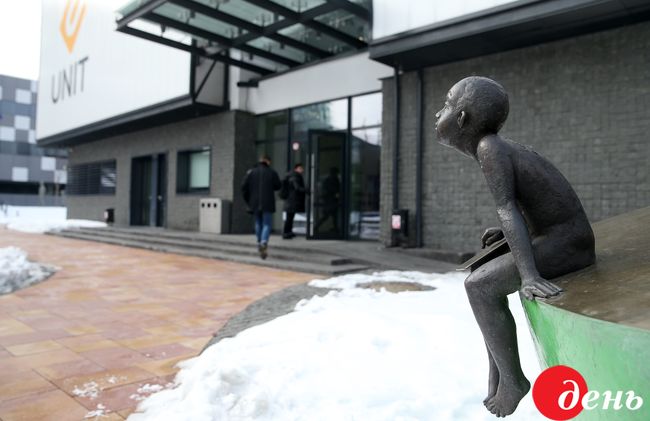 "Wherever I have worked, I have always treated the job as a project of my own, one in which I invest my entire knowledge, skills, and soul. In private projects, one just moves faster," Yakover continued. "I really like UNIT.City, because it is one of the most ambitious projects for the next few years, in particular by its positive impact on the country. It will create a huge number of opportunities for Ukrainians and send correct signals for the entry of foreign partners. Our ambition is to create one of the strongest and largest innovation parks in Central and Eastern Europe."
As to what the country generally needs in order to get innovations developing in it, Yakover stated that there were several engines and components in common. "As far as I know, no country has seen the ecosystem of innovation emerging without the participation of the government. There must be a market, there should be tools for financing start-ups at different stages, regulatory framework, talent, accelerator infrastructure, incubators and coworkings, the institution of mentoring," he continued. "Successful examples are needed as well. And we need an enterprising culture at the national level, when parents are more likely to advise their child to create something new, something of their own, rather than go and work for someone else. We stand at the very beginning of that path at the moment."