Ukrainian Invictus Games athletes on love of life
22 May, 2018 - 11:21
Kyiv recently hosted the qualifiers for the Sydney Invictus Games, involving 175 contestants. Even though only 15 will be there to vie for the medals, each athlete deserves every praise as a personality who, despite his body injuries, has mustered up the courage to return and adjust to what we know as normal life.
Below are interviews with several contestants.
---
Maksym SKHABIUK, junior lieutenant, Ukrainian State Border Guard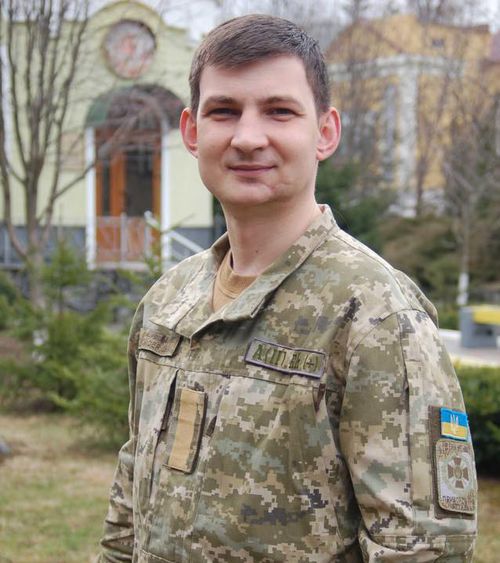 He'd wanted to serve in the army since childhood. As a college student, majoring in military oriented mathematics, he realized that the army was his destiny. In 2009, he signed up for the State Border Guard. In 2014, before Russia's aggression, he was posted to Kholodne, a township bordering on the Russian city of Taganrog. Then the war began and he sustained jaw and elbow joint wounds.
In his own words, "We got under enemy fire on September 1, 2014. There were five of us against several dozen opposition. We held the fort near the township of Sakhanka. We lost one man and then a burst from their armored personnel carrier's machinegun caught my elbow and a grenade blast got my jaw. I'm trying to renew my life and I hope that my example – and those of my comrades-in-arms – can serve as proof that one can live on, even having sustained bad bodily injuries, proving to be a son of your Fatherland, that no one has conquered you. Wounds can't break the spirit."
Serhii SHYMCHAK, sergeant (ret.), sniper.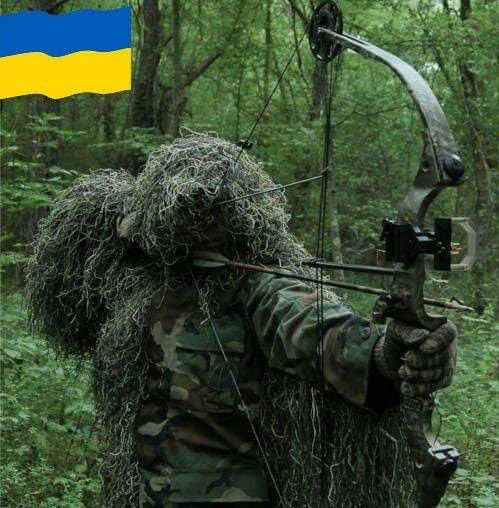 In 2014, he joined a volunteer battalion that eventually became part of the Armed Forces of Ukraine. He took part in combat operations until 2015, spending 12 hours lying, camouflaged, waiting for his target at times. Then he was almost completely paralyzed and his sniper's perseverance helped him get back on his feet.
Says Serhii Shymchak: "After my last 12-hour hunt, I felt that the fingers of my left hand were getting numb, the next day the same thing happened to my right hand. It was Guillain-Barre syndrome, a rare and dangerous disease. I was evacuated by volunteers, God bless them, otherwise I'd have died. I want to demonstrate to the military that traumas and disability aren't an obstacle one can't surmount. My doctors said I'd never stand on my feet again. I told them I would, no matter what. In the end, I did, although it was easier said than done. My rehabilitation specialist, a small (1.60 meters in height) young lady by the name of Oksana Bilinska would piggyback my 90 kilos on the table."
When he first got to his feet from the wheelchair, he said he would practice it, as often as possible. Eight months later, Serhii could walk and then took part in an Invictus Games archery competition. Eventually, he won the archer's silver and the cyclist's gold medal.
Anatolii HRYHORASH, Ukrainian army veteran.
After graduating from a military college in Ternopil, he was drafted into the army. During one of the combat operations to cleanse the Shyroky Lan proving ground, he stepped on a tripwire and the explosion cost him part of the right hand: "I spent quite some time in various rehabilitation centers until I met with a man I knew. He held the prestigious title 'Merited Coach of Ukraine' and he suggested that I take up sports. He helped me get enrolled in a university, I changed my place of residence, and then he started coaching me. This year, I learned about the Invictus Games and submitted my application. After I was admitted, I understood that the other contestants felt for me. I could see their support and this encouraged me, so much so that when I see a sad passerby, I'm inclined to approach him and say something like hey, man, it's not as bad as it seems to you, look at me: one hand missing, I'm a first grade cripple, but everything will be fine, you just learn to love life."
After this interview with The Day, Anatolii did his 100 and 400 m races, winning two gold medals, along with a cycling bronze medal.
Volodymyr VOROPAI, Ukrainian army veteran.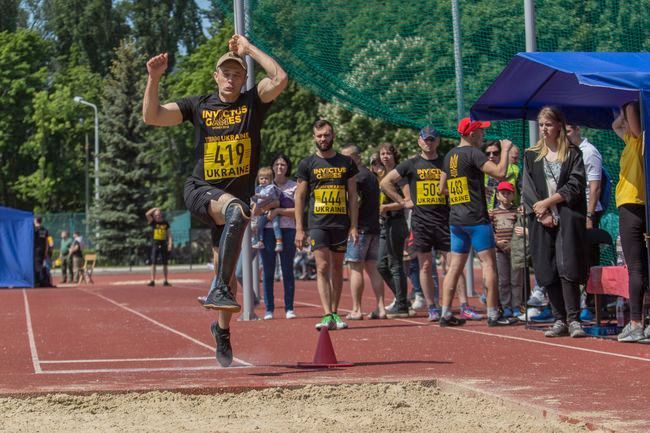 When the war began [in the east of Ukraine], he went to the local military registration and enlistment office and signed up. One of the reasons was the death of his relatives while on a volunteer mission. The war and his wounds appear to have served to enhance his love of life.
Says Volodymyr Voropai: "We were ambushed while on a mission. We got out unscathed, called for backup, and then found ourselves on a minefield. I was the unlucky one. One of our mates carried me on his shoulders for 40 km until we reached the point of rendezvous. I was transported to the nearest road checkpoint, and then to a hospital. Saving my life took the docs a long time. My being alive is a miracle, considering that I lost a lot of blood – they said that I'd have been dead without medical help in another 30 minutes. My attitude to life changed after that experience."
Volodymyr started by vying in the Heroes Games. Then his friends told him about the Invictus Games. He has been an active contestant for two years. This year he won a bronze shot put medal.
Ukraine's national Invictus team's membership will be officially announced on June 1, but the results of the events in Kyiv are sure to have an impetus, considering that the athletes vied for 60 medals in eight standings: track and field (racing, long jump, shot put), road cycling, simulated rowing, archery, power-lifting, and swimming.