Ostroh Academy's art gallery hosts an exhibit of the well-known Ukrainian-born American sculptor Mirtala Kardynolovska-Pylypenko
30 May, 2018 - 15:31
Born in Ukraine, Mirtala has been living and working in the US since 1947 by decree of fate. She graduated from the Boston Museum's Art School and Tufts University, also in Boston. Mirtala's sculptures are not just artworks but a profound philosophical and original vision of the world. She showed her talent not only in sculpture and art photography, but also in poetry – her poetic collections "Verses," "Rainbow Bridge," "Road to Oneself" have been published in various languages. Mirtala received acclaim in the US and Europe in the 1970s-1980s. Since the early 1990s, her works have been known in Ukraine, where the artist held a series of solo exhibits and presentations.
The sculptures she gifted to Ukraine in the 1990s are kept at Ukraine House. This year the Kyiv-Dakar-Paris publishers have launched quite an interesting project, "The Pylypenko Family's Artistic and Scholarly Legacy: from Soviet Totalitarianism to US Democracy," dedicated to her family, including Mirtala's father Serhii Pylypenko, a well-known Ukrainian writer and civic activist, founder of the Pluh League of Peasant Writers, and her sister Assya Humesky (Humetska), Professor of Slavic Languages and Literatures at the University of Michigan. Her sculptures will travel across Ukraine together with the publication project.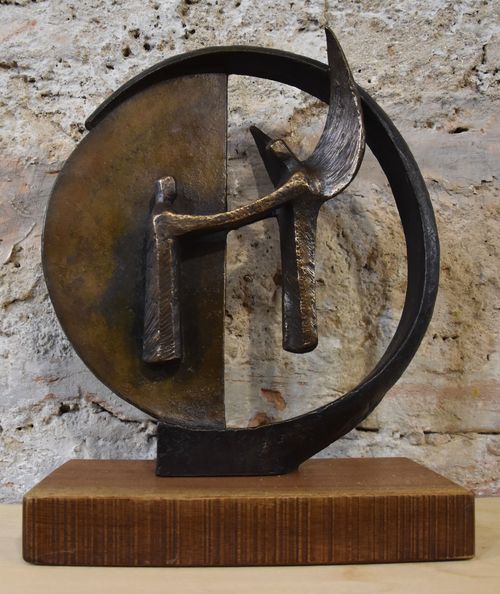 "AN ENCOUNTER"
"It is symbolic that this presentation tour began at Ostroh Academy, for Mirtala is a true friend of the university. As our museum's standing exposition contains a collection of Mirtala Pylypenko's sculptures, it is really a big feast for us. The exhibit displays an interesting profile of her oeuvre. It is 25 works of various years and series, in which the author takes, by her tradition and in her style, a philosophic approach to the treatment of space, time, and being. For every visitor, it is an opportunity to relax and abstract away from the outside world and commonplace problems. Her works make us think, perceive, and feel," said Anastasia Kheleniuk, director of Ostroh Academy's Museum of History.
According to art critic Mykola Bendiuk, each work has its own subtext laid down by the sculptor. Yet they can be interpreted in different ways, for this makes it possible to do contemporary art.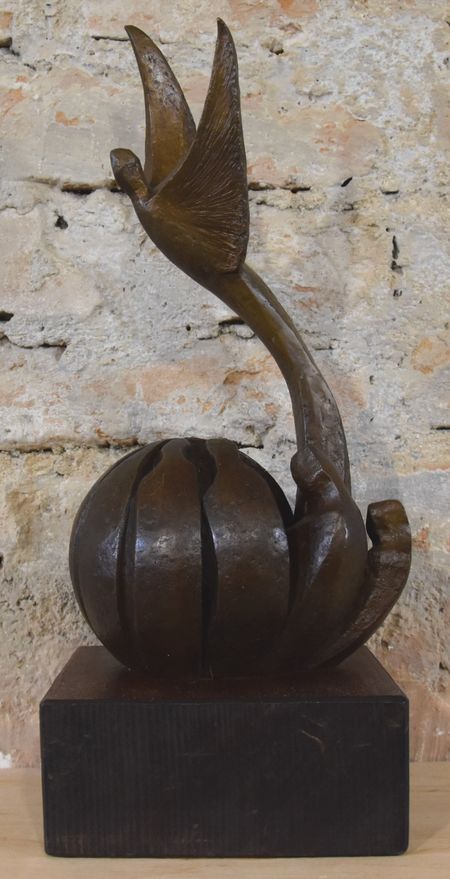 "INDIVIDUALIZATION"
"In addition to instilling a certain philosophical thought into every sculpture, Mirtala writes poems to them. Superimposing visitors' reflections on the artist's thought is a most interesting process. One can look at each work for quite a long time – first you think what it means and then you read what the artist wanted to express," Bendiuk said.