What will define the Nasirov case: law or "revolutionary" expediency?
7 March, 2017 - 12:12
The saga of preventive measure selection for suspended chairman of the State Fiscal Service (SFS) Roman Nasirov lasted all day on March 6. At the time of this issue going to print, no final decision was announced.
As is known, following a series of searches carried out by officers of the National Anti-Corruption Bureau of Ukraine (NABU) and the Special Anti-Corruption Prosecutor's Office in the SFS, the bureau's detectives served the fiscal chief Nasirov with a notification of suspicion on March 2. He is suspected of committing a crime under Part 2, Art. 364 of the Criminal Code of Ukraine (abuse of power, resulting in grave consequences). Investigators believe that in 2015-16, Nasirov, acting in the interests of MP Oleksandr Onyshchenko, illegally instructed heads of the SFS's regional and local authorities to pass groundless decisions granting debt relief in the form of installment payments to Firma Khas Ltd., Karpatnadrainvest Ltd., and Nadra Heotsentr Ltd. As a result, the public suffered damages amounting to about two billion hryvnias.
Nasirov's legal defense team believes that their client is in need of skilled medical care. In addition, according to lawyer Oleksandr Lysak's statement to unian.ua, the prosecution did not provide any evidence to the court that Nasirov was capable of participating in the hearing. Advocates insist that Nasirov should be returned to the Feofaniia clinic.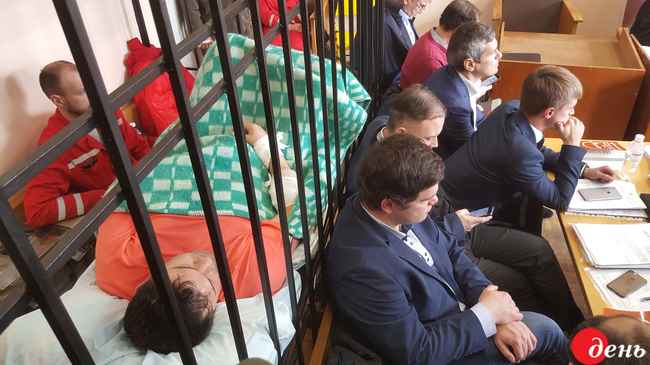 The nation has been watching the Nasirov story as it unfolded almost on live TV since March 2. The situation has become a high-profile event. It has been covered by many comments, news stories, web streams, and memes... It looks like a reality show of sorts. It seems that everyone has their part to play, including Nasirov, the NABU, judges, some MPs, and activists... Of course, many thoughts and reflections have been published as well. We will perhaps get the complete picture later, while for now, it is important to assess the reaction of the public, politicians and journalists.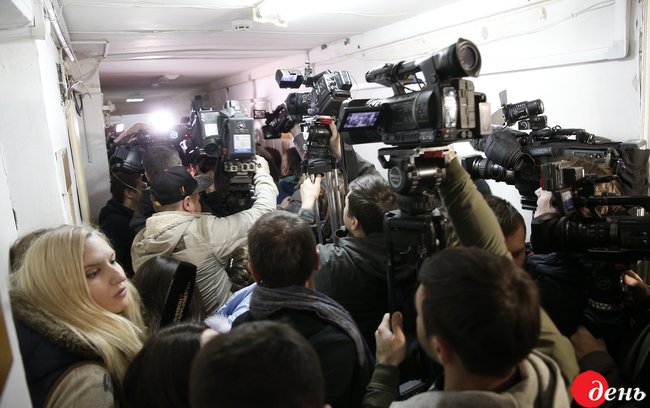 "Nasirov could not sign off on debt relief for Onyshchenko's gas companies' rent payments just like that, without getting a call from above. Similarly, millionaire legislators from the Petro Poroshenko Bloc cannot just come to the court with a view to support Nasirov just like that," journalist Oleksandr Dubinskyi posted on Facebook. "Therefore, this shameful show with attempts to rescue the SFS head from the NABU detectives has to be directed from the nation's highest offices, where Nasirov got instructions to help Onyshchenko in the first place. Top officials of the nation who claim the anti-corruption fight as their No. 1 objective are now trying all conceivable tricks to save one of the most corrupt officials from arrest and detention."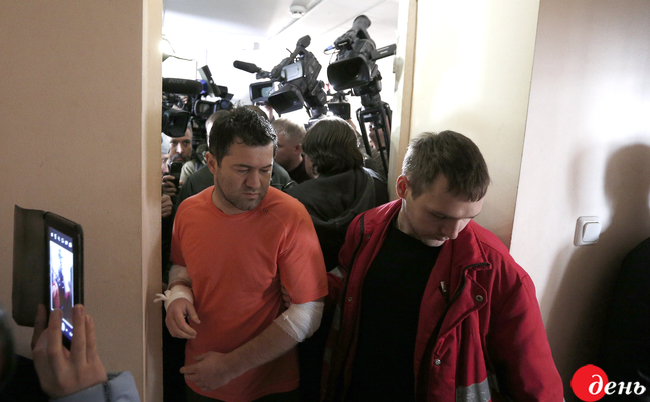 President Petro Poroshenko had few words to say about the Nasirov affair: "The NABU is an independent body. I believe that all citizens are equal before the law and that independent law-enforcement agencies now have an opportunity to do their duty in compliance with all legal provisions. The case must be pursued to the very end and all actions need to have serious justifications."
Regarding evidence, expert opinions are split. Participant of a protest at the Solomiansky District Court, expert at the Institute of Political Education Oleksandr Solontai was upbeat: "The Nasirov story is very inspiring for the Ukrainian public. This is a great psychological turning point. Of course, it should have happened back in 2014. However, it is only now that we are seeing the result of serious anti-corruption initiatives and a general break-up of the old system. We need to carefully look at this effort and fully support it. From now on, all the other top corrupt officials will think that they can be next to be brought to justice. I believe that the public will not be satisfied with Nasirov. On the contrary, jailing corrupt officials needs to become a habit."
Director of economic programs at the Razumkov Center Vasyl Yurchyshyn is of the opposite opinion: "One can certainly think that the NABU started to work with great names, those who seriously violate the law, but no such tendencies were observed earlier, and there were many cases in which senior officials escaped or were released by the court after having been charged, as evidence offered by the investigators was inconclusive. Therefore, in the Nasirov case as well, I have my doubts that the prosecution really has strong and well-reasoned economic evidence against him. Of course, there were many complaints from businesses about Nasirov. However, on a purely formal measure, the tax revenues of the budget were coming on normally, and the prime minister said as much quite often."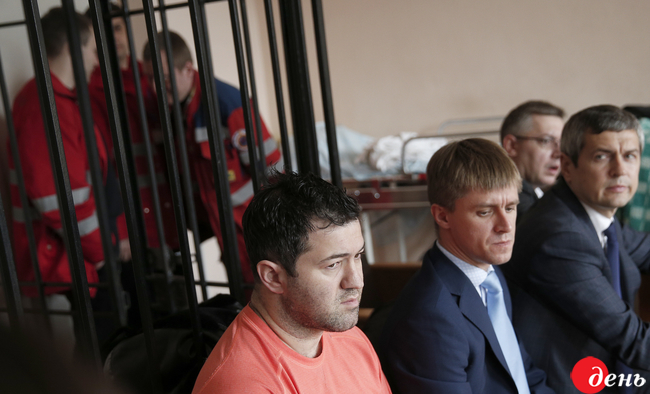 "In a civilized country, administration of justice demands more than just claiming that all the citizens already know some facts," Andrii Plakhonin wrote on Facebook. "His guilt should be proven, the evidence should be obtained by lawful means, and all rights of the accused as a citizen must be observed. Whatever decision is passed in Kyiv, it will inevitably be challenged in Europe, and neither political expediency nor public opinion gets any attention in European courts."
Of course, citizens have the right to protest and exert pressure. However, their actions would look much more convincing should the law enforcement, in this case the NABU, be able to present serious evidence. The public demand for reforms and punishment of corrupt officials is obvious, therefore it is important to avoid replacing the real fight for the rule of law with hysteria and self-serving political expediency.