Viktor Yanukovych and Dmitry Medvedev signed the so-called Kharkiv agreements on April 21, 2010. Their ratification in the Ukrainian parliament turned the Verkhovna Rada into a warzone on April 27, 2010. Come March 31, 2014, and Russia unilaterally denunciated them.
COMMENTARY
"Based on our non-recognition of the seizure of Crimea, we should not recognize unilateral denunciation of these agreements either"
Volodymyr Vasylenko, international lawyer, Doctor of Law, Professor:
"Ukraine has no chance in international courts [to get compensation from Russia for its denunciation of the Kharkiv agreements. – Ed.] Why is it so? From the standpoint of international law, the act of denunciation of an agreement creates the basis for a challenge. However, interstate disputes may be heard only by the International Court of Justice. In order for this dispute to be heard by that body, it would require the consent of both parties. Russia will never consent to the hearing, although, of course, based on its legal position, Ukraine could turn to Russia with the proposal to send the dispute to the International Court of Justice.
"The very act of annexation of Crimea, which took place as a result of military aggression, is an international crime. According to public international law, it entails state responsibility as well as that of individuals directly involved in it.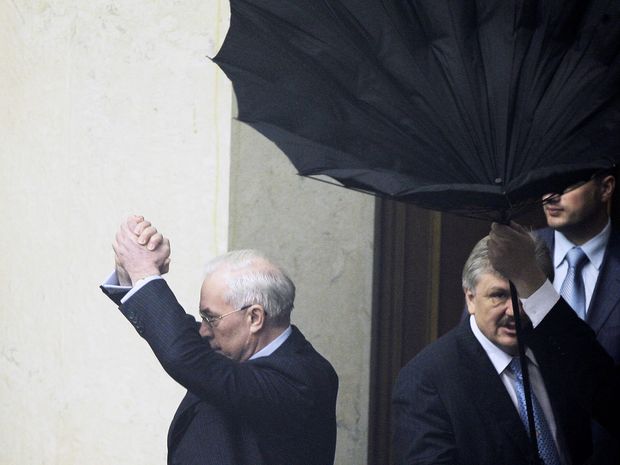 KHARKIV AGREEMENTS: PEOPLE, CHARACTERS, CONSEQUENCES
"In this situation, Ukraine needs to calculate all the damages which it suffered and bring a claim against Russia. As this is an interstate dispute and a question of international legal responsibility, it should be solved through negotiations, at least from the perspective of legal theory. Of course, the aggressor state will not agree to conduct any negotiations, especially at the moment. It can change in the future.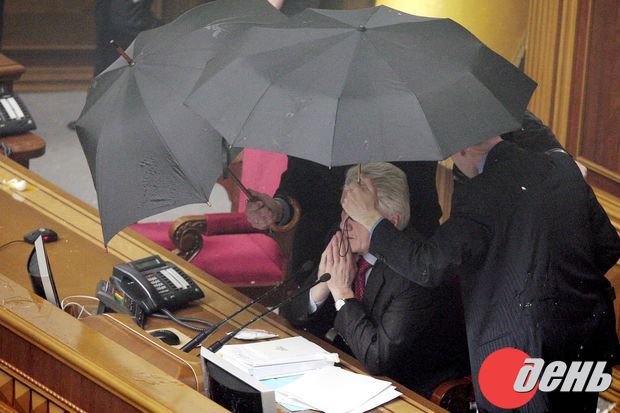 "Russia considers the part of Ukraine it has seized, that is, Crimea, to be its own constituent part, and therefore it calls this "recovery" a legitimate one, making these agreements unnecessary because the state could not rent land from itself for use as a naval base.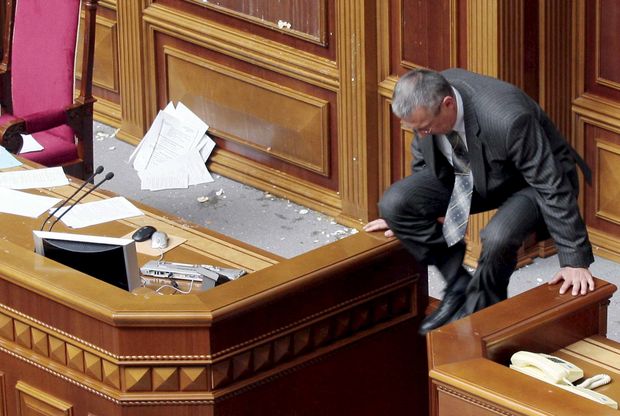 "On the other hand, by denouncing the original agreement on the division of the fleet signed back in 1995, Russia has created the basis for the appropriation of the Russian ships which were transferred to Ukraine then according to the agreement. Such actions contradict every norm of civilized relations between states.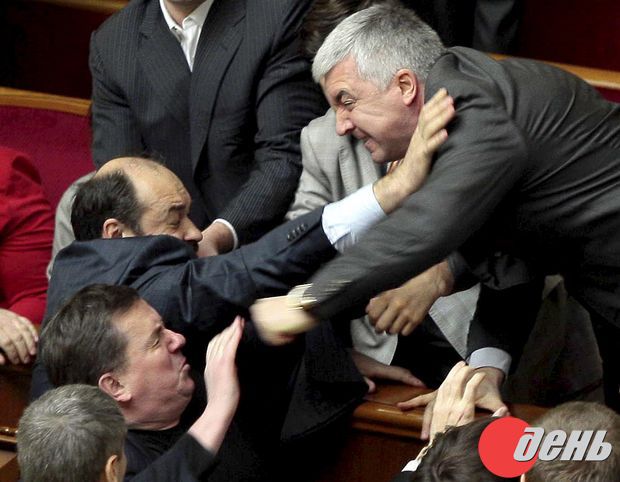 "From the legal perspective, by denunciation of these agreements, Russia has unilaterally facilitated Ukraine's path to resolution of the issues related to basing the Russian fleet on our soil. As soon as Ukraine restores its territorial sovereignty in Crimea, the Russian navy would have to leave immediately, as no agreement on the terms of its presence in Ukraine is in force now.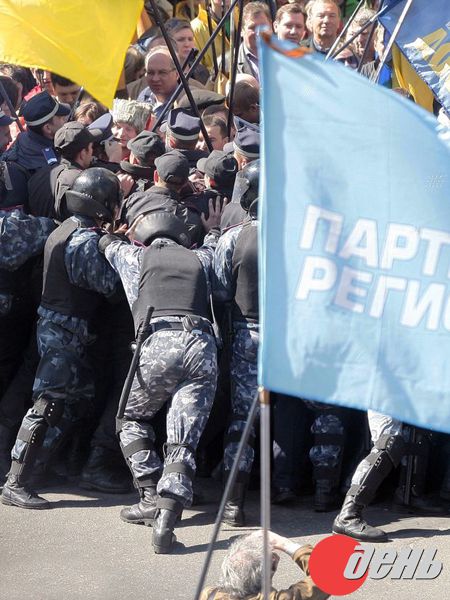 "Based on our legal position of non-recognition of the seizure of Crimea and its incorporation into Russia, we should not recognize unilateral denunciation of these agreements either. They have had provisions for denunciation included, and it should be done by appropriate mechanisms provided for in the agreements themselves.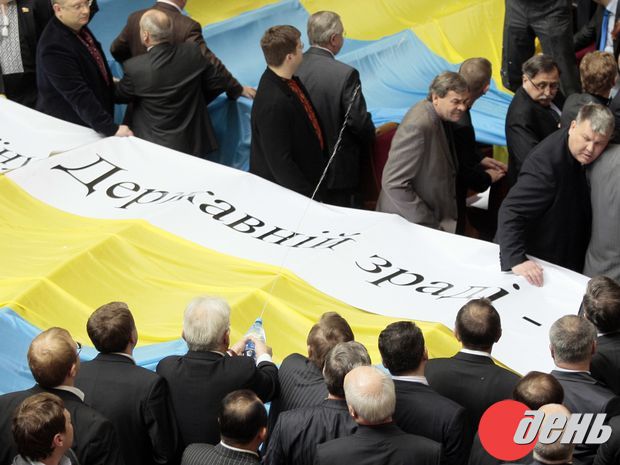 "Being realistic, we can predict only the following: the issue of the restoration of the territorial sovereignty of Ukraine can be resolved only with a regime change in Russia, when the Russian government will change its imperialist concepts, and the ruling elite will recognize the futility of policies aimed at restoring the empire. On the other hand, it can also happen with the Russian Federation's disintegration. In view of the policies pursued by Russia, avoiding reforms and employing external expansion as a unifying factor, it is set for disintegration."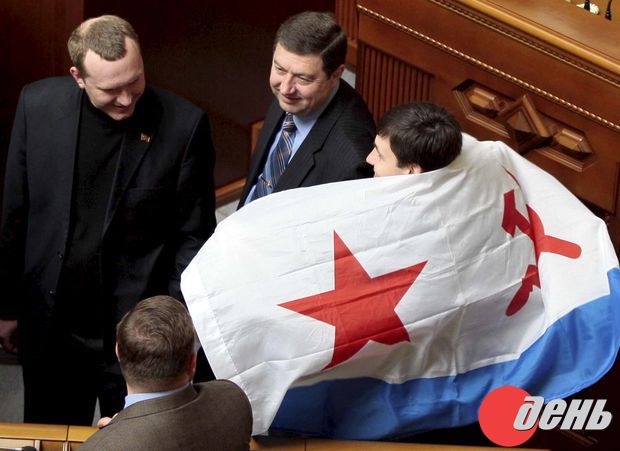 P.S. It was reported on April 1 that Ukraine planned to return Crimea and challenge the Kremlin's actions at the International Court of Justice. As stated by Acting Foreign Minister of Ukraine Andrii Deshchytsia, "We believe that Crimea is part of Ukraine, we plan to file lawsuits in the International Court of Justice against Russia and against Russian actions in Crimea. We believe that international support will help us return Crimea to Ukraine." "According to international practice, such actions [unilateral denunciation by Russia of the Black Sea Fleet Crimea basing agreements. – Ed.] are not recognized as lawful by international courts. For our part, we will not denounce any of these agreements," Minister of Justice of Ukraine Pavlo Petrenko declared in his turn recently.
Photos by Ruslan KANIUKA, The Day