On March 2 one more captivating exhibition "Cry for Ukraine" appeared on Maidan among other numerous examples of revolutionary and propagandist art
13 March, 2014 - 10:51
It includes posters of solidarity with Ukraine, which were created by young Polish artists, students of Gdansk Fine Arts Academy (Piotr Paluch, Ola Mientus, Maya Tybel and Emil Cwick, Gabriela Warzucka, Agata Wilkowska, Basia Stec, Ania Falenczyk, Natalia Lament, Zuza Zamorska, Natalia Uruniuk, Paulina Przygoda, Ania Oglowska, Edyta Majewska, Vera King, Julia Parchimowicz, Jacek Wielebski, Krzysziek Glarzewski), their teacher Jacek Staniszewski, and one Ukrainian student of the Lviv Academy of Arts, Yevhenia Tynna.
The esthetics of posters that support the Ukrainian protest varies widely, from concentrated emblems to intensive use of body language to quaint expressionist paintings. The dominating themes are those of violence, fighting closeness, implemented in a variety of images featuring themes of locks, mutual aid, and friendship.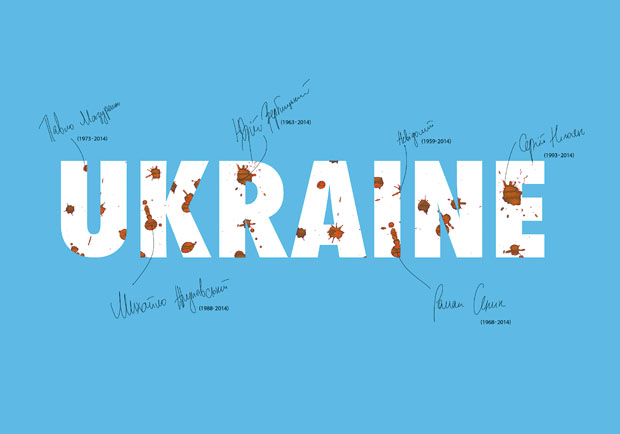 The exhibition was organized by the Gdansk Charitable Foundation, company C.HARTWIG GDYNIA S.A., and the local government of Pomeranian Voivodeship and cities of Gdansk, Gdynia, and Sopot. In Ukraine "Cry for Ukraine" was also sponsored by the Polish Institute in Kyiv.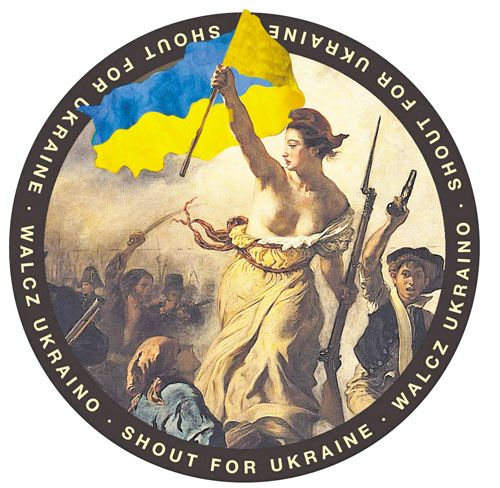 Before arriving in Kyiv, posters were displayed in Gdansk. And now they are supposed to stay in Ukraine as a friendly gift. There are previous agreements about exhibiting them in galleries. At the moment, the exhibition is located on Khreshchatyk Street between Independence Square and European Square.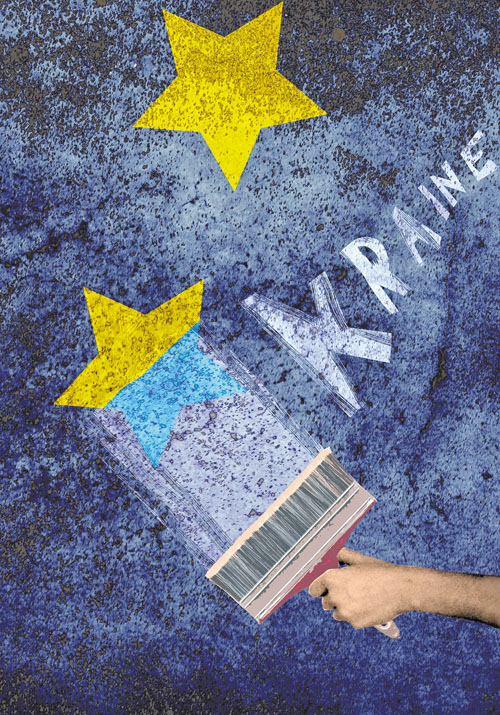 The material is illustrated with posters by Yevhenia Tynna and Maya Tybel.