How a family with intellectual interests gathered a collection of paintings by world-renowned artists for their estate in the town of Ivnytsia, Zhytomyr oblast
5 November, 2014 - 17:38
The National Bohdan and Varvara Khanenko Museum of Art is holding exhibition "The Treasures of Barons de Chaudoir," displaying items from the collection of Zhytomyr Regional Local History Museum. The event will run through November 30. This is the third exhibition in the "European Dimension" cycle, which was launched back in 2012. The first two exhibitions of the project, named "One Hundred Masterpieces by Old Masters from Nine Ukrainian Museums" and "Three Masterpieces of Classical Art from Italian Museums," were huge successes and brilliantly fulfilled the main objective of the project, which was to show the audience world-class European masterpieces held by Ukrainian museums.
The audience had a chance to see wonderful examples of world art created by great masters whose paintings and sculptures adorn the walls of the Louvre and Museo del Prado. It is very important for our national culture now to reaffirm the European status of our public museum collections and make it known internationally that our country can engage in dialog with the best Western museums on an equal footing. Such exhibitions will be eye-opening for many Ukrainian viewers as well, because the general public does not know that our museums have in their collections masterpieces which can serve as centerpieces of exhibition rooms and convincing evidence of European cultural heritage of Ukraine, provided that they get high-quality restoration work done and are properly cared about.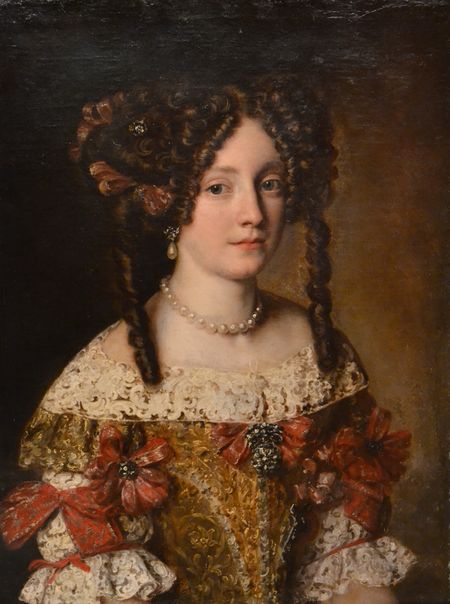 PORTRAIT OF A PATRICIAN BY JACOB FERDINAND VOET
The works displayed at "The Treasures of Barons de Chaudoir" exhibition come from the famous art collection of Zhytomyr Regional Local History Museum. This selection of works by European masters includes items that originally belonged to barons de Chaudoir, other noble families and churches of Volhynia. The organizers claim that all the exhibits are most valuable cultural possessions of the nation, best works of world-renowned European painters and sculptors of the 16th to 19th centuries.
The de Chaudoir collection took shape in the first quarter of the 19th century, founded by Stanislav de Chaudoir (1792-1858), an intellectual with a European education who gathered it for the family estate in the town of Ivnytsia, Zhytomyr oblast. The collector's grandson Ivan de Chaudoir (1859-1919) moved the entire collection to Zhytomyr in the early 20th century and bequeathed it to the city in 1918, a year before his death.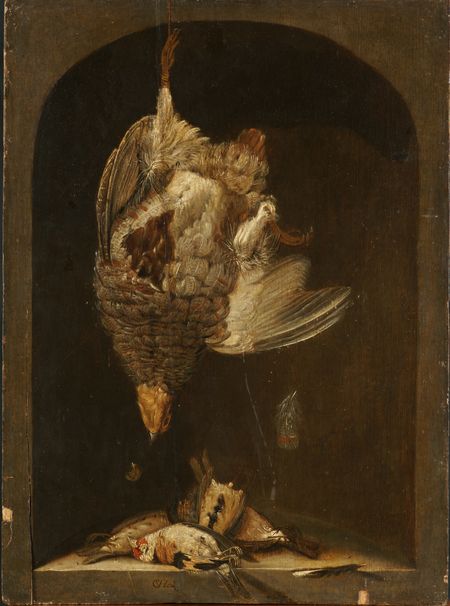 STILL LIFE WITH HUNTED GAME BY CHRISTIAN VAN HOEL
At the exhibition, viewers will see pearls of European art, including paintings by Italian Renaissance and Baroque masters, in particular masterpieces by Luca Giordano, Annibale Carracci, Bernardo Strozzi, Matthias Stomer, and Giovanni Battista Crespi. All works have gone on display following a careful restoration effort. Other exhibits include beautifully exquisite allegory sculptures by Quintilio Corbellini, wonderful works of famous portrait painters Johann Baptist Lampi, Jacob Ferdinand Voet, Pierre Mignard, and Alexander Roslin, as well as landscapes and still lifes by Dutch and Flemish painters Alexander Coosemans, Ludolf Bakhuizen, and Willem van de Velde.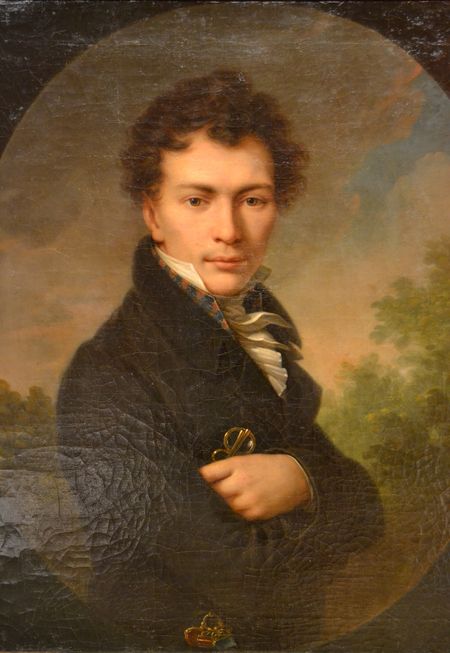 PORTRAIT OF STANISLAV DE CHAUDOIR BY JOHANN BAPTIST LAMPI
According to curator of the exhibition, deputy general director of the Khanenko Museum Olena Zhyvkova, the masterpieces have gone on display after a long time spent in storage. "The old building housing the Zhytomyr museum, which had been the residence of Roman Catholic bishops, is now being repaired, while the works of its collection are in dire need of a thorough restoration and refinement of research data on them," Zhyvkova told us. "The items that we see in the exhibition make up just a small part of the magnificent collection which has already been professionally prepared to meet the audience, but the rest of the collection is in dire need of attention. Unfortunately, the art treasures of Zhytomyr Regional Local History Museum have been somewhat poorly known in Ukraine and abroad, but the renewed Zhytomyr museum will open its doors again soon. Thanks to the hard work of specialists working at the National Restoration Research Center of Ukraine, we were able to restore dimmed paintings of old masters. The Khanenko Museum, which has cared for the priceless collection for several years, has the honor to introduce the audience to its best works now."