A unique 18th-century sleigh is on display in Lviv
6 February, 2018 - 10:52
Wishing the residents and visitors of Lviv a happy New Year and merry Christmas, the Museum of Ethnography and Artistic Handicrafts of the Institute of Ethnology has presented them with a gift – it resumed, after restoration, the permanent display of an 18th-century ceremonial sleigh, its old attraction piece.
 Museum guides are saying that the unique German-made item was restored by highly-skilled specialists Bohdana Krypiakevych, Natalia Hrytsak, Yevhenia Velychko, and Anton Ratushnyi. The sleigh is a late-baroque artwork and, at the same time, a very practical thing – if you look at it even from afar, you will understand that its owner is a rather wealthy or even high-placed person.
 The sleigh was drawn by horses. The driver sat behind the patron. The sleigh's standard outfit includes a safety belt to keep the passenger safe and a special cape that protected the traveler from wind, snow, and cold in general. The sleigh has a metal framework, while all the other parts, including the multicolored heads of mythical creatures, are wood-carved.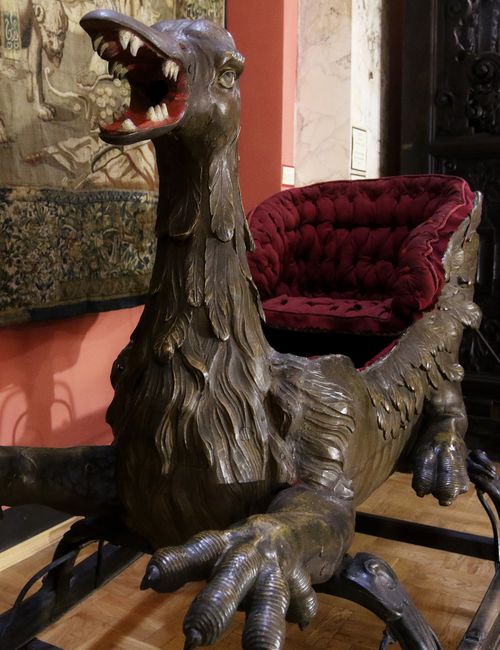 This noble wintertime carriage on runners must have found itself in the museum's collection at the turn of the last century. The sleigh was last exhibited eight years ago. It was noted at the time that this museum piece needed to be restored, particularly, due to cracks.
Restorers worked with the noble sleigh for several months. From now on, it will be displayed in the hall with 17th-18th-century furniture as part of permanent exposition.