A milestone exhibition of Yurii Kokh's works is on display in Lviv
11 September, 2017 - 18:17
On September 5, the Sheptytsky National Museum in Lviv hosted the opening of Yurii Kokh's exhibition "The Lviv Factor: Painting." The works on display include over 80 pictures that were created by the artist in 1989-2017 for the cycles "Wall Painting," "Art-de-Kokh," "KOKHed Lviv" as well as other projects.
For several decades, Kokh has been a leading artist who has covered the most diverse aspects of Lviv's life. His works' primary subject is the city itself in its historical, erotic, and metaphysical manifestations, with that inalienable psychedelic substance which is called the person.
The exhibition occupies several rooms of the museum. A peculiar feature of it is that alongside the paintings, the walls are covered in vintage plaques with the names of the streets of Lviv, house numbers or shop signboards.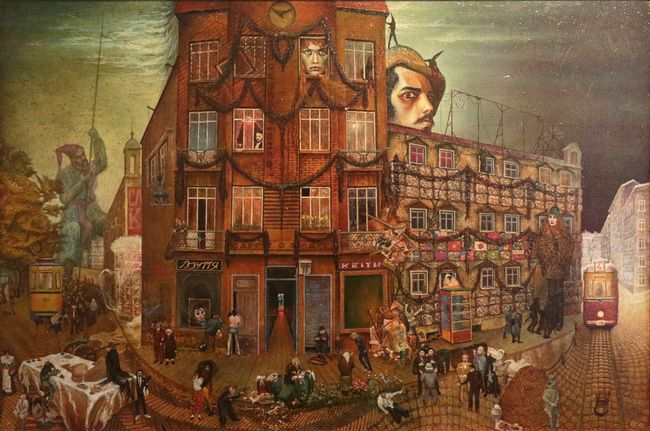 "Yurko Kokh is a mystifier of the Lviv milieu by the very nature of his psychoemotional structure. Therefore, his reactions to the metaphysics of his hometown are inspired by deep motivations, and not his admiration for external features of the historical landscape or architectural stylistics. Urban and multicultural components are harmonized in it with a subjective sense of that living space where the artist was born, grew up and developed in a broad poetic and philosophical format. Therefore, his project 'The Lviv Factor' relies on the sum total of impressions, listenings and penetrations into the cultural-anthropological and ethical palimpsets of his hometown, a melange of melancholy and enthusiasm. In the picturesque genre he created through fruitful and systematic work, Kokh has stayed a unique 'artistic radiologist' of the multi-layered cultural space of Lviv, an animator of the spiritual life of ancient urban apartment houses, an anthropologist of the emotional memory of his hometown and its inhabitants," Candidate of Art Studies, vice-rector of Lviv National Academy of Arts Roman Yatsiv told the audience.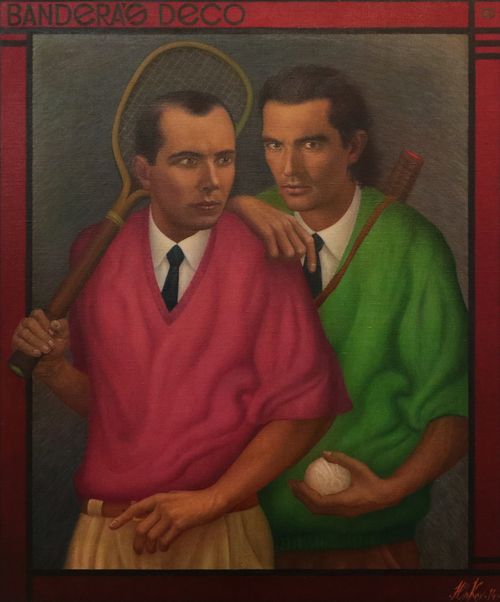 It is worth noting that "The Lviv Factor" is a milestone exhibition for the artist, which has been brought about by the emergence of new ideological and thematic directions which were identified by the author several years ago as "Wall Painting" and "Art-de-Kokh." Several works belonging to these cycles have already been exhibited at several galleries in Lviv and Kyiv, as well as abroad. Visitors will now be able to fully enjoy all the cycles gathered in one display.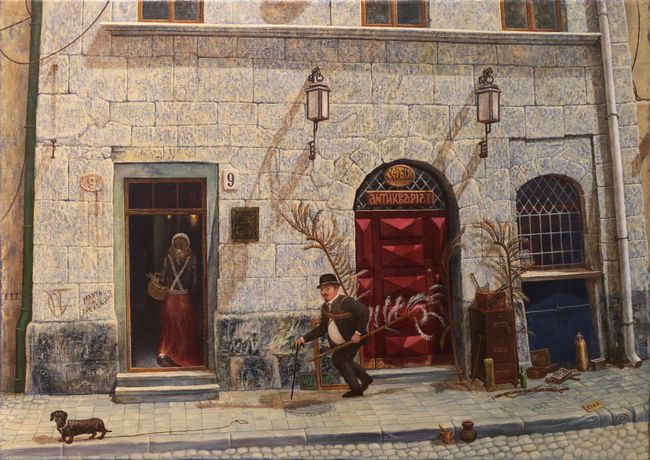 The exhibition will remain open until October 1.
The Day's FACT FILE
Yurii Kokh was born in Lviv in 1958. He graduated from the Trush Lviv School of Applied Arts (1978) (now the Trush Lviv State College of Decorative and Applied Arts) and the Fedorov Ukrainian Polygraphic Institute (1986) (now the Ukrainian Academy of Printing).
Kokh works in the fields of painting, graphics, poster art, and book design. He has participated in more than 200 exhibitions in 30 countries and had 18 solo exhibitions. Kokh's works have found their way to collections in Ukraine, Italy, Denmark, Belgium, Japan, and the US.