Chocolate House hosts an exhibit of Zoltan Micska
12 December, 2017 - 11:35
Zoltan Micska (1949-2017), a marvelous Ukrainian artist born in and inspired by Transcarpathia, a member of the Ukrainian Academy of Arts, has departed this life too early, leaving behind a good memory and a very rich artistic heritage. His works adorn not only a gallery in his home city of Mukacheve (he made a lot of efforts to open it), but also a lot of museums and private collections in Ukraine and Europe.
The exhibit, which opened at Chocolate House with support from the Embassy of Hungary, is the second exposition of Micska's artworks this year. But while the first of them, held at the Academy of Arts, displayed the works the artist did in the last few years – brilliant searches of colorist variations and non-figurative paintings, – the current one includes the earlier works that present the painter as a philosopher, realist, and romantic. This exhibit's conceptualists are the artist's family – his widow, daughter, and granddaughter (incidentally, the family always supported and inspired Micska).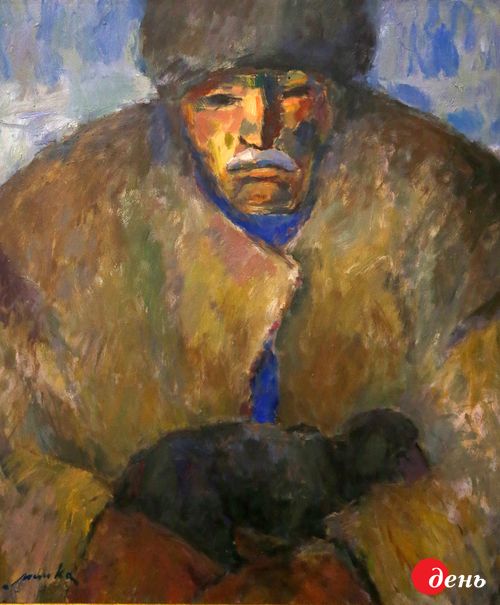 "If there was no mutual understanding in the family, I wouldn't have done even a half of what I have done," the artist confessed in an interview. "Artistic-minded people take a different view of the world and seem to be a bit strange in the eyes of others. If there is no elementary understanding of this in the family, an artistic personality will be like a bird with clipped wings. But I am lucky from this angle."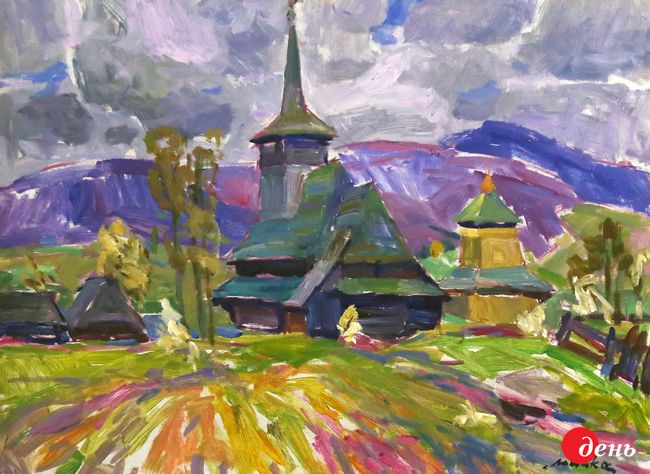 The wonderful landscapes of Transcarpathia at dawn or at mysterious dusk enchant you not only with the mastery of artistic execution, but also with an emotional message. Characteristic, sometimes tired, faces of people beam kindness and some incredible stability, which all of us need, especially today. What is also topical today is the picture "Unfinished Conversation." Although painted about two decades ago, it still shows an almost hypnotic sense. The artist used to organize a lot of plein-air sessions in his native Transcarpathia and in Europe. He had no school of his own, but many Transcarpathian artists consider him their guru. For his pictures provide for a space in which everyone can look for and find his or her truth.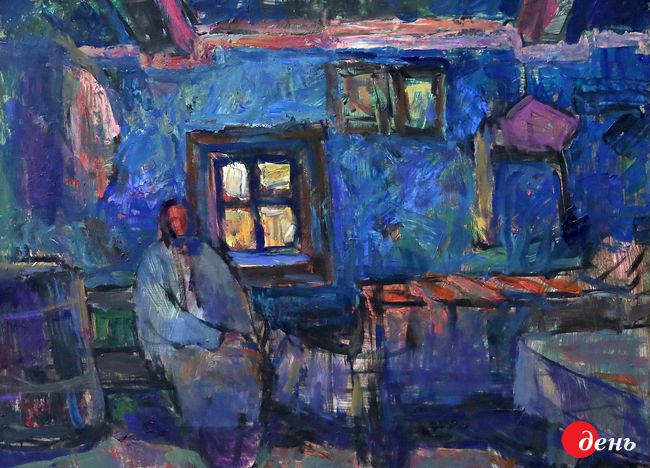 "My philosophy is that artists create a nation," Zoltan Micska once said. "Art comprises everything – culture, philosophy, and national identity. And the more developed an art is, the higher the nation stands. A country that has no cultural heritage is just a protected territory with people. We need several more generations to cognize ourselves and perceive our own identity."
This is a good reminder to both politicians and the powers-that-be who traditionally and persistently push culture to the background of current history, whereas culture is the main instrument for cognizing oneself and one another and the source of so badly-needed mutual understanding.