A law has come into force in the UK that allows the government to freeze suspicious accounts worth more than 50,000 pounds sterling
7 February, 2018 - 17:05
Recently, the Unexplained Wealth Orders Act came into force in Britain, which allows the government to freeze suspicious accounts worth more than 50,000 pounds sterling until their owners explain how these assets were acquired.
Reacting to this document, The Times published an article entitled Russians in Britain Told to Reveal Their Riches, in which it is noted, in particular, that "dozens of targets" have been identified, with two test cases being readied. Ben Wallace, the security minister, told The Times in a comment that he wanted the "full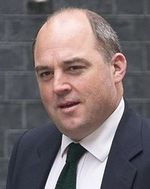 force of the government" to bear down on criminals and corrupt politicians using Britain as a playground and haven. "When we get to you we will come for you, for your assets and we will make the environment that you live in difficult," Wallace stated. According to him, the Unexplained Wealth Orders can be served on anyone – from a local drug trafficker to an international oligarch or foreign criminal. "If they are an MP in a country where they don't receive a big salary but suddenly they have a nice Knightsbridge townhouse worth millions and they can't prove how they paid for it, we will seize that asset, we will dispose of it and we will use the proceeds to fund our law enforcement," he was quoted as saying by The Times. The total amount of illegal money laundered annually in the United Kingdom is estimated at 90 billion pounds sterling.
The British interest in Russian money laundering in that country and the attempts to stop this phenomenon are also due to the popularity of the McMafia series, which is currently broadcast on British TV and tells in particular about Russian organized crime in Britain.
Let us recall that in March last year, an international organization of investigative journalists called the Organized Crime and Corruption Reporting Project released data on the Global Laundromat corruption scheme, which involved the British banks and laundered nearly 740 million of Russian money, the DW reports.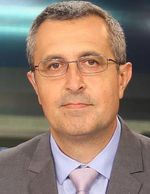 The Day turned for a comment to Ukrainian journalist in London Boh­dan TSIUPYN, asking him to tell us how the UK public perceives a new law and the government's desire to exert pressure on oligarchs who possess assets of "unknown origin."
"I have seen most of the British media and analysts who are following this topic to take a rather skeptical stance. In the comments that I have heard, critics point out that the British government had enough mechanisms and laws to combat money laundering before. The problem is that the existing rules are not implemented.
"Also, critics point out that one of the most serious obstacles in the UK government's fight against money laundering is property owners' right to keep their fortunes effectively secret. This is primarily about the laws of the so-called offshore zones, located on islands near Britain. They allow the creation of companies that do not specify their owners, the so-called shell companies. For example, we know that the apartment alleged to belong to the richest citizen of Ukraine Rinat Akhmetov does not really belong to him outright. This is a vivid example of how very valuable real estate and very large money come to London, often without the names of the owners becoming known. Therefore, critics say that this is a problem that really needs to be addressed. But on the other hand, British laws already have far too many opportunities and loopholes that allow the owners of dirty money to bypass this requirement, in particular, by taking advantage of the right not to indicate their names when dealing with money and other property and when it happens through companies whose ultimate beneficiaries are not known either.
"It is positive that the British government recognizes the need to do something about such a serious problem, since the amounts laundered through the British financial system are almost astronomical.
"In my opinion, as long as no catastrophic problem emerges that would have damaged the government politically, Britain will fight this phenomenon, but without much hurry, especially in the current conditions of approaching Brexit and uncertainty about the financial and economic future of the country."