The Odesa-based extreme tourism club Direction organized a traveling photo exhibition "By the Paths of the Incas"
3 April, 2014 - 10:42
What do you need to achieve your years-long dream of faraway travels? A keen desire, readiness to risk, finances? Undoubtedly. But, for your journey to be informative and successful, at least two circumstances are important – education and a good team. Leonid Sviripa (club president, crew commander), Anastasia Barska, Fanil Suleimanov, Volodymyr Ostrovsky, Natalia Sviripa are a group of like-minded people, including professional sportsmen, photographers, mechanics, art historians, and linguists. In more than two months, they drove almost 15,000 kilometers down the roads of Peru, Bolivia, and Chile on an automobile assembled by Leonid.
The exhibit "By the Paths of Incas," which was recently unveiled at the Bily Museum in Illichivsk, is a review of sorts. These works had been previously exhibited at the Odesa Museum of Western and Eastern Art.
"The nature we encountered was not only attractive, but also violent, sometimes aggressive, even for me, by no means a mollycoddled European," Ostrovsky said, opening the exhibit.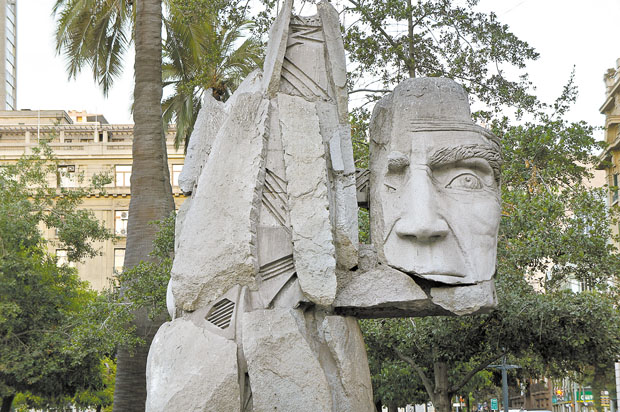 VOLODYMYR OSTROVSKY, A SACRED FOREFATHER OF THE INCAS
"What you see on these photos are very subtle links which you must feel from inside," says Barska, the 'muse of the journey.' "It is a particular sensation, when you are climbing up a more than a 4,000-meter-high mountain. Photography cannot show the impressions we gained from getting acquainted with the countries we hadn't visited before. But we still tried…"
We must admit that this exhibit has been organized very well – all the items are captioned, and the exposition is not overloaded. As you enter, you can see a huge map of Latin America that shows the route and the journey's landmarks.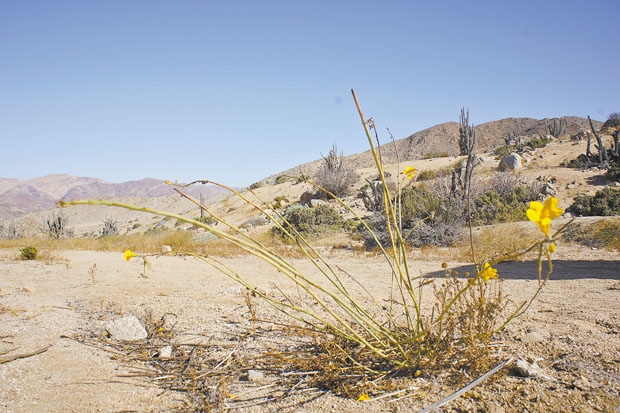 NATALIA SVIRIPA, FLOWERS OF ATACAMA
The exhibit not only reveals the historical and geographical face of Latin American countries (as its structure suggests), but also presents interest from the angle of its authors' individuals preferences. As the participants themselves admit, they did not intend to present it as art. Rather, it is the diary of a traveler, which does not rule out good artistic findings. Take, for example, a superb thought-provoking photo of a deserted monastery and the overhanging changeable sky. In spite of its author Suleimanov's modesty, we must agree that it is a showpiece professional photo. Also magnificent is his Machu Picchu series. Most of Natalia Sviripa's works are of a more intimate nature. Her Pampas series or the photo of a blooming flower in the desert are based on sense and tone contrasts.
Leonid Sviripa, a master of landscape photo art, displayed some very integral and expressive photographs of the tropics with their gorgeous plants and plenty of humidity. This is in contrast with the series "Insights from a Lost Civilization:" you can see, for example, a cemetery of quaint steam locomotives and fuel tanks "frozen" in the hot sands.
Admittedly, this project is more than a travel and not just an extreme. Rather, it is an informative expedition. Leonid Sviripa learned the Spanish language "from scratch" (incidentally, it is his first tour of the continent). The other participants have excellent command of Spanish, for they are graduates of the Romance and Germanic Languages Faculty at Odesa Mechnikov University.
The very idea of a traveling exhibition says that it is not only of a sporting, but also of an educational nature. Spectators did not hasten to leave after the opening. A meeting with the authors turned into a fascinating tour conducted by Ostrovsky. This further proves that the more you exert yourself, the more responsive audiences are.
The next exhibit, "In the Empire of Incas," will be held in Simferopol if there are proper conditions for this in the city.