What is the meaning of the US Senate reaching a deal to impose new sanctions on Russia?
15 June, 2017 - 10:50
US senators have reached a bipartisan agreement on a bill imposing new sanctions on Russia, including a provision that would prohibit the White House from easing, suspending or ending sanctions without congressional approval, according to politico.com.
"The amendment to the underlying Iran sanctions bill maintains and substantially expands sanctions against the government of Russia in response to the violation of the territorial integrity of Ukraine and Crimea, its brazen cyber attacks and interference in elections, and its continuing aggression in Syria," said in a joint statement Senators Michael Crapo, Sherrod Brown, Robert Corker, and Benjamin Cardin. The Iran sanctions bill is due for a vote as soon as this week.
Meanwhile, Democratic Senator Chuck Schumer stressed that "these additional sanctions will send a powerful and bipartisan signal to Russia and any other country who might try to interfere in our elections that they will be punished."
A report posted on the website of the Senate Committee on Banking notes that the proposed amendments will:
♦ provide for a mandated congressional review if sanctions are relaxed, suspended or terminated;
♦ codify and strengthen existing sanctions contained in executive orders on Russia, including the sanctions' impact on certain Russian energy projects and on debt financing in key economic sectors;
♦ impose new sanctions on: corrupt Russian actors; those seeking to evade sanctions, those involved in serious human rights abuses, those supplying weapons to the Assad regime, those conducting malicious cyber activity on behalf of the Russian government, those involved in corrupt privatization of state-owned assets, and those doing business with the Russian intelligence and defense sectors;
♦ allow broad new sanctions on key sectors of Russia's economy, including mining, metals, shipping, and railways.
In addition, the bill authorizes robust assistance to strengthen democratic institutions and counter disinformation across Central and Eastern European countries that are vulnerable to Russian aggression and interference. It also provides for a study on the flow of illicit finance involving Russia and a formal assessment of US economic exposure to Russian state-owned entities.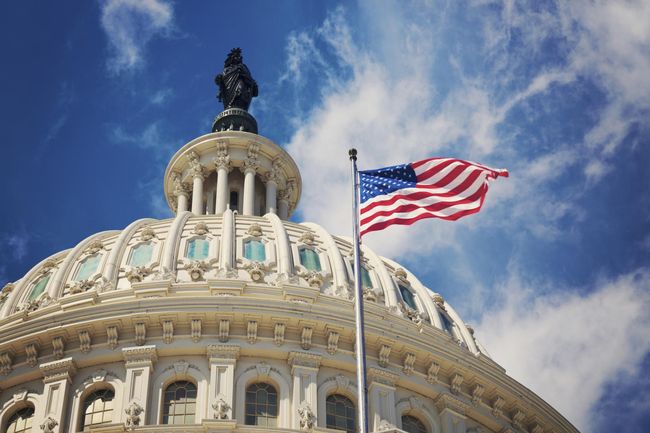 It is expected that the bill will be approved by the Senate on June 14. To become law, it must also be approved by the House of Representatives and signed by President Donald Trump.
"THE CONGRESS IS GRADUALLY TAKING OVER KEY INITIATIVES AND LEVERS"
Oleksandr TSVIETKOV, Americanist, professor at the Diplomatic Academy of the Ministry of Foreign Affairs, Kyiv:
"We are witnessing a struggle for political domination between the Congress and the US administration. Sensing power and capabilities vacuum in the White House, the Congress is gradually taking over key initiatives and levers needed to consider more politically sensitive issues on the agenda. This is linked to the fact that political circles in Washington see unpredictability of political statements and sometimes even lack of clear strategic vision in the actions of the White House as a burden. In addition, the inability to resolve the Russian factor conundrum, high-profile dismissals including that of the director of the FBI, and hearings in the Senate committees where the former director has already testified while that of the attorney general was scheduled for June 13 – all this suggests a new configuration of political forces' potential in Washington.
"And the two parties coming to a shared vision of the path forward on the sanctions is an example of that process. They are taking consideration of the matter into their own hands and in particular, inserting an important provision determining who will be responsible for the status of the sanctions against Russia. If approved, these amendments will make any review of sanctions a codified matter, which the Congress will be in charge of."
"THIS IS POSITIVE NEWS FOR UKRAINE WITH VERY FAR-REACHING CONSEQUENCES"
Mykola BIELIESKOV, analyst of the Institute of World Policy, Kyiv:
"The Senate reaching an agreement on the essence of the amendment regarding the Russian Federation issue which will be added to the bill on combating the destabilizing activities of Iran which has already been approved by the appropriate Committee on Foreign Relations is clearly positive news for Ukraine with very far-reaching consequences. The basic provisions of the agreement on the content of the Russia amendment which has been reached by the Democratic and Republican parties cover a number of important issues: codifying and strengthening existing sanctions on Russia, which currently exist in the form of presidential decrees; codifying the US Congress's right to give consent to any decision to ease or lift the sanctions; introduction of new sanctions in a number of cases; securing the possibility of introducing new sectoral sanctions. Thus, this compromise makes a priori impossible implementation of the Russian scenario of conflict resolution in eastern Ukraine through the implementation of the Minsk Agreements, which envisions de jure restoration of territorial integrity of Ukraine in the east of the country through reintegration of the occupied areas of the Donetsk and Luhansk regions on the Kremlin's terms and de facto continuing Russian control over the uncontrolled stretch of the border. Most likely, the final text of the Russia amendment will include the thesis that the current sanctions may not be lifted until Ukraine retakes effective (!) control of the presently uncontrolled stretch of the border with Russia. Meanwhile, such an agreement having been reached by the two parties basically means that the Iran bill with the Russia amendment will be approved by a veto-proof majority in the Senate."