Den's Library is publishing a book in the series "Contemporary History for Dummies." Ivan KAPSAMUN: "Trap is a symbol of the situation in which this country found itself due to 'the Kuchma system'"
1 September, 2015 - 12:26
Den's Library is preparing a number of new political materials by the newspaper's journalists under general editorship of the editor-in-chief Larysa Ivshyna. One of them – "Trap," or A Case without a Statute of Limitations – is launching a new series, "Contemporary History for Dummies." It is not alternative history. It is the history that was carefully hidden from Ukrainians. The new publication, "Trap," examines step by step the very essence of Ukraine's contemporary history on the example of human tragedies, missed chances, and deformation of the country, which finally led to war. It is the newspaper Den's documentary proof of what and why brought forth an oligarchic clan system and President Kuchma's vertical chain of power, the tragic "symbol" of which was the murder of a journalist – a high-profile and still unresolved Gongadze case. We discussed the new publication with its compiler Ivan KAPSAMUN, editor of Den's political section.
The Gongadze case has no statute of limitations. It is deep-rooted in Ukraine's recent political past. How and why did you hit upon the idea of writing this book?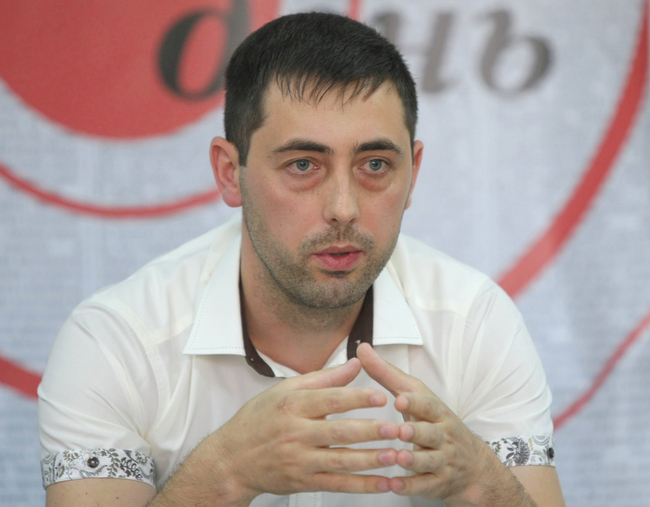 IVAN KAPSAMUN
"When I began to work for the newspaper Den in 2008, I noticed a very important circumstance – no matter what topic our journalists might take up, mainly in the field of politics and Ukraine's contemporary history, the causes and effects of certain problems were often linked to 'the Kuchma system.' The Gongadze-Podolsky case was the essence and a glaring symbol of this system. I gradually began to look more closely into these crimes, for I wanted to find the true causes of the current situation in this country. During the trials I met the injured party Oleksii Podolsky and his trustee Oleksandr Yeliashkevych. My first interview with Podolsky was published in 2009 immediately after Oleksii Pukach, the main perpetrator of the crimes, was detained.
"This year marks 15 years since the journalist Georgy Gongadze was kidnapped and killed. At first glance, the statute of limitations has long expired, but it's wrong to think so. And the book explains why. In all these years, presidents, premiers, ministers, and prosecutor generals have been coming and going, but the high-profile Gongadze-Podolsky case is still to be resolved in legal terms. Is this possible in a normal country? Some questions still remain. In the six years that I have dealt with this case, Den has accumulated a lot of materials – interviews, on-the-spot reports, analytical texts… The editor-in-chief suggested that I prepare a collection of materials. Now, after a long period of work, this idea has been put into practice."
How did you work on the book?
"At first, we decided on the book's structure and, accordingly, began to work. It was important not just to focus on high-profile criminal cases in the second president's times. We set a much broader goal. We needed to show the factors that shaped an atmosphere of impunity that culminated in demonstrative beatings and killings of people. I in fact examined the whole archive of Den and chose the best of what my colleagues and I had done for many years. It was very useful for me to work on the book. This allowed me to systematize my own knowledge on this subject. It is my first experience. In my address to readers, I point out that my personal search was linked with the reference frame in which this country has been since the murder of Gongadze."
What does the word "trap" in the title mean to you, and how can Ukraine break free out of it?
"It is a very suitable term, especially taking into account the ongoing hostilities in eastern Ukraine. But the problem is much more serious. 'Trap' is in this case a symbol of social knowledge and the situation in which we have found ourselves due to 'the Kuchma system.' The way out? Enlightenment, the truth, and alternatives. This is the purpose of the series. People must know why they are in a state of war, which has resulted in heavy human and territorial losses. Knowing the causes of this tragedy, they will be able to adequately assess reality and take proper actions."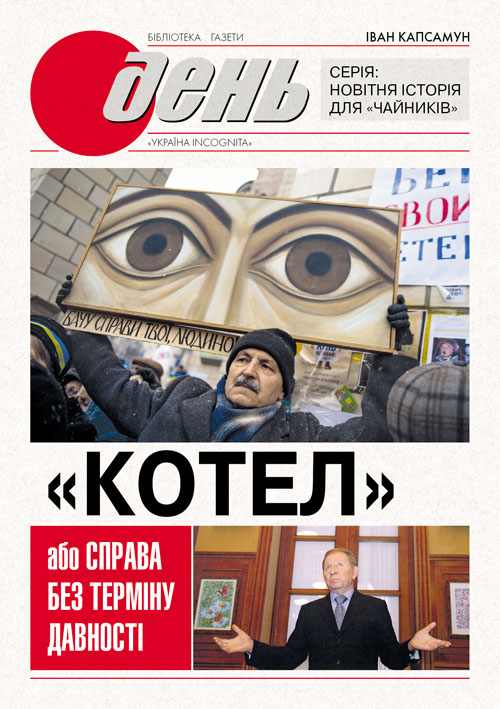 Is it difficult to speak today about what others prefer to keep silent about?
"In reality, it is both difficult and easy to speak. It is easy for Den to speak because it has been standing its ground and covering events impartially in all these years. And it may be difficult only because there has been a 'wall of silence' for a long time. Its 'architects' are both politicians and journalists themselves. The organizers of high-profile cases have made quite an effort here. But still, the situation is gradually changing. More and more people, including journalists, are opting for a brighter side. 'Trap,' or A Case without a Statute of Limitations is sort of documentary proof of the fact that we did not and will not keep silent, no matter whether or not it is difficult."
Why is this book important for Ukrainians today?
"The Gongadze-Podolsky case is a key to 'the Kuchma system.' It is not the politics of bygone years. It is contemporary history, which requires a final answer. For neither Maidans nor wars can so far break down this system, while present-day politicians still remain part of the past. Only an educated society can break down this system. And the book we offer is supposed to help us struggle for a decent future."