We want to join the "marigold space"
Students of Smila College of Food Technology have supported Den's initiative
19 April, 18:52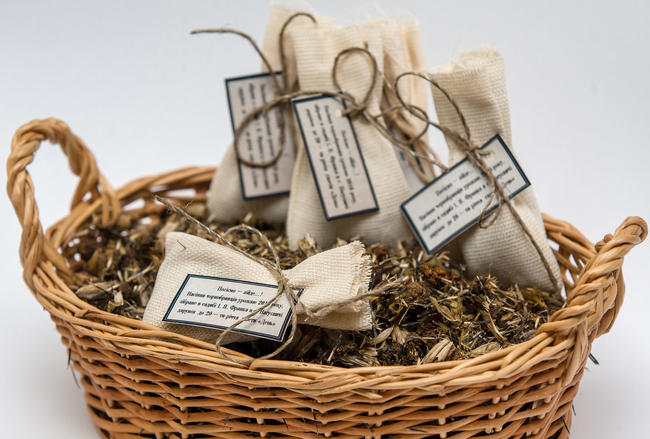 Good day, dear newspaper Den!
We are students of the Smila College of Food Technologies of the National University of Food Technologies, group VKhK15. Our college is located in Smila, Cherkasy oblast. It was founded in 1884, being one of the oldest secondary specialized educational institutions in Ukraine. Since its inception, the college has trained more than 40,000 professionals who work effectively in different sectors of Ukrainian and worldwide economy. Graduates of Smila College of Food Technologies are successful industrialists, businessmen, scientists, and public figures. Life in our school consists not only of hard work, obtaining professional knowledge, but also of a variety of educational and recreational activities. One such event was the thematic composition entitled "Ivan Franko: Genius. Creator of the Ukrainian nation. Writer. Translator. Human." The authors' idea was to once again focus on life and art of this truly great man, taking into account the tremendous significance of Franko in the development of Ukrainian literature and national identity, as well as to mention the tragic fates of the members of his family, to show the importance of translation in his career, and to speak about honoring the memory of the Ukrainian genius.
The viewers were shown excerpts of the film involving Sviatoslav Vakarchuk, videos from the projects "Mykyta the Fox from all around the world" and "The Rock Breakers," and the movie Zakhar Berkut.
The students performed the translations of Shakespeare, Byron, Burns, and Goethe. Lilia Kulakevych and Ivan Telizhenko were met with standing ovation for the excellent performance of songs based on Franko's poetry: "Why do You Come to Me in Dreams" and "The Boat." The composition also featured materials from your newspaper: "The 'marigold space' of Den" [see The Day No. 64, November 1, 2016. – Ed.].
We also wish to join this action and would be very grateful if you suggested us on where we could get the seeds of Franko's marigolds. Of course, it's a little late, but we will make every effort to have marigolds from Nahuievychi bloom on our college campus, bringing joy and keeping the memory of Ivan Franko – writer and poet, philosopher and translator, patriot, creator of the Ukrainian nation. Let this marigolds inspire brilliant thoughts and good deeds, as well as learning and contemplating the greatness of his thoughts and feelings.
We are looking forward to your positive response and thank you very much.
Sincerely, students of VKhK15, Smila College of Food Technologies
---
EDITORS' NOTE

We could not ignore the work and the initiative on behalf of the youth, so we are happy to present them with these symbolic "grains" of Franko's wisdom. And not only that. The Den's "chest of treasures," apart from the aforementioned bag of seed, includes 100 selected postcards with pictures, cartoons, headlines of the newspaper, and the exclusive "royal pencil"! We invite everyone else to also order this unique souvenir set in the shop on our website (https://day.kyiv.ua/uk/library) and live with Den's slogan:
"We'll sow – they'll sprout!"