What topics would you like to see discussed?
Serhii KOT: "I see de-Sovietization of our society as a priority topic"
05 February, 11:20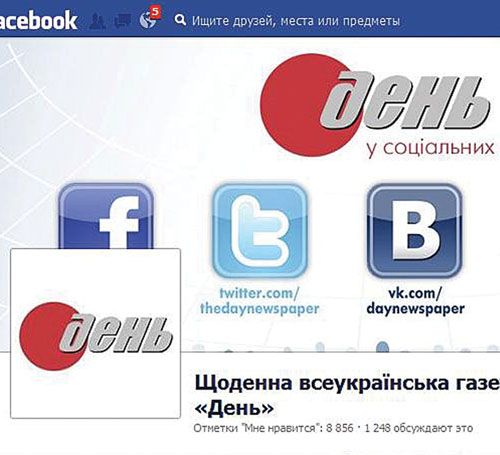 The Day offered its authors and readers the online self-education service. (Incidentally, it is now popular with Western universities.) We have already repeatedly covered the projects that we were able to complete in 2012, and, finally, our presence in almost all social networks. Since we and you, our readers, are following the same intellectual trends, we are interested in your take on the topics you would like to see on this newspaper's pages. This time, we are addressing this question to Serhii KOT, head of the Historical and Cultural Heritage of Ukraine Research Center at the Institute of Ukrainian History.
"I live by the motto 'not a day without The Day'! I say so because I know the newspaper well and read it on a regular basis. I would like to highlight some of my favorite sections, but only after I have covered your book-publishing project, which saw an entire new series added to the list in 2012, called "Armor-Piercing Political Writing." This series can be seen as a kind of long-play record. It contains the quintessence of the 19th and 20th century Ukrainian political thought. Interestingly, some of our current troubles are rooted in those days and were discussed by our outstanding journalists of the past. It is worth noting that The Day, sensing the needs of our time, knows how to hit the bull's eye of readers' demand. "Armor-Piercing Political Writing" series was a loud shot, drawing a strong response and arousing debate which will last for a long time to come. Finally, most of The Day Library's issues saw much interest beyond the year of their publication or even the following year, while Ukraine Incognita is the most successful, having celebrated its 10th anniversary in 2012.
"I would like you to continue the saga of the social, political, cultural and religious dimensions of Ukraine's relations with neighboring countries in different historical periods, as well as to see a continuation of "Armor-Piercing Political Writing" series, perhaps with an expanded author set.
"As I have already mentioned I have my favorite sections in this newspaper. They are mostly dedicated to history, culture and religion. I must say that you publish interesting stuff in these sections, allowing one to find a good company and continue to mentally communicate with them after having completed reading, since it is common knowledge that an interesting companion is a pleasure to talk to.
"What topics would I see as interesting in The Day's coming issues? I see no change, remaining interested in the articles promoting the formation of civil society, de-Sovietization of our society, and releasing the spirit of freedom... These are the topics that will trigger interest in the Ukrainian world and help it to include increasing portion of our society."