What angered Christine Lagarde?
Expert: "The IMF offers an outdated technique of economic governance for Ukraine"
10 February, 18:44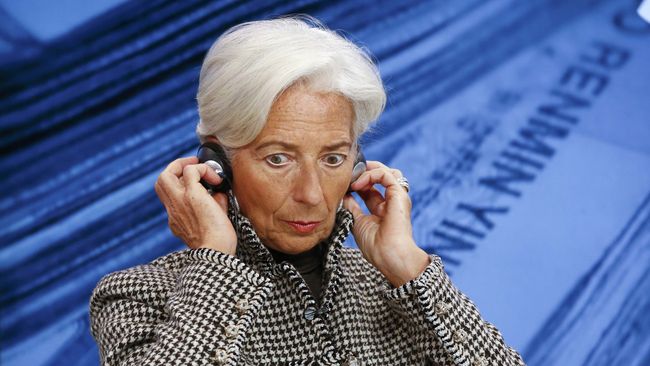 The IMF sees termination of cooperation with Ukraine as a real possibility if the political crisis worsens and the fight against corruption produces no results. The statement to this effect was made by the IMF's Managing Director Christine Lagarde, obtained by The Day.
"I am concerned about Ukraine's slow progress in improving governance and fighting corruption, and reducing the influence of vested interests in policymaking," she was quoted as saying by the Fund's press service.
The managing director of the IMF stressed that without a substantial new effort to invigorate governance reforms and fight corruption, it was hard to see how the IMF-supported program could continue and be successful.
In addition, Ukraine risked a return to the pattern of failed economic policies, Lagarde stated on February 10.
Ukrainian experts meanwhile are closely reading the IMF's Technical Assistance Report on Reforming Management and Oversight of State Assets. And they are outraged, saying that the Fund itself encourages corruption in Ukraine. Details are below in a comment made by a member of the Supervisory Board of the Institute of Energy Strategy Yurii KOROLCHUK.
"The IMF's proposal to create a single mega-holding which will bring together the largest and most attractive enterprises of Ukraine will, if implemented, lead to the emergence of a single corruption center in place of several such centers existing now in individual economic sectors.
"In addition, the key idea behind the mega-holding is to let so-called international partners of Ukraine – the IMF, EBRD, EIB, World Bank – to not only participate in it, but actually manage it. Until now, the lenders have been legitimately asking for the right to control the use of allocated funds. Now, these 'partners' will imperceptibly transform from conventional controllers into participants of corruption schemes.
"As for the single mega-holding company, the position of the IMF is surprising in that it offers and defends an outdated technique of economic governance for Ukraine. I see it as such because the EU has practically no experience of such mega-holdings, but rather it has over the past 15 years promoted and implemented the idea of split influence and economic decentralization. It is all the more surprising since the IMF did not propose such ideas to Poland, Hungary, Romania, Bulgaria, and Slovakia, whose path was similar to that being trodden by Ukraine now.
"The inferiority of the IMF's idea is particularly evident when we turn to Naftohaz, because the EU's energy reform package calls for splitting this monopoly concern into three distinct companies, which will deal with sales, production and transportation of resources. How can one even discuss the mega-holding idea under such circumstances?
"Finally, all the companies and banks that are proposed to be included in the mega-holding have no market capitalization, since their shares are not listed on international stock exchanges, they have not gone through IPOs, there was no due diligence done for any of them. Accordingly, there is no understanding even now what effective role would each of the companies be able to play in the new mega-holding. Accordingly, the sole purpose of creating such a mega-holding must be concentrating corruption in one place; control of the property which will be privatized later on; and strengthening monopolism in the Ukrainian markets."