24 Mariupol libraries received "Easter Baskets" with Den's Library books
24 April, 2017 - 18:03
One of the first creative initiatives of the Charitable Foundation in Support of the Newspaper Den's Initiatives, five years ago, was a charitable action called "Smart Easter Basket." Its aim was simple and open-hearted: to acquaint people, first of all the youth and teachers, with history-related books from Den's Library in the form of Easter presents. Since then, hundreds of volumes in brightly colored baskets traveled all over Ukraine.
We would like to give the floor to the man who has supported this action from day one on, Vasyl KRYVOBOK, CEO at Ukrainian-US company "Zoloti Vorota Ltd":
"I remember very well how, on a bright spring day in 2013, in a close circle of Den's supporters and admirers, i.e. with Volodymyr Panchenko, Mykhailo Slaboshpytskyi, and Mykola Hrytsenko, we presented the action 'Smart Easter Basket' at UNIAN, a media outlet. We could not even hope that it would become so popular and would last more than just a year or two. Its main aim is to bring 'spiritual food' into focus, for in the beginning was the Word.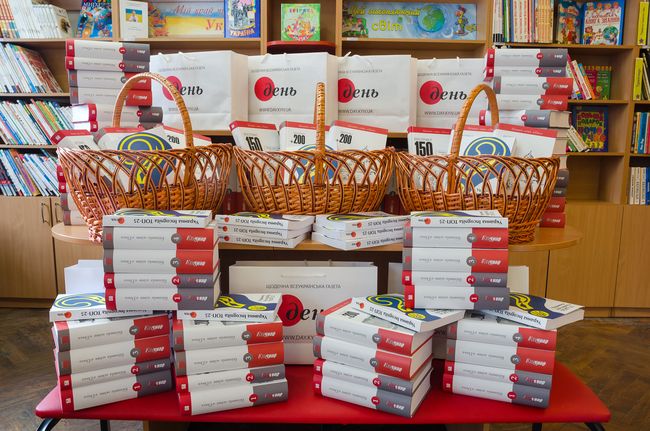 "Since then every year before Easter we not only bring Smart Baskets with Den's books to various regions, but we also try to analyze events and developments and choose destinations where these books are needed the most. Thus targeted educational actions on the eve of Easter have taken place at schools in eastern Ukraine, in Donetsk and Luhansk oblasts, as well as in Chernihiv and Sumy oblasts. We held separate actions for the libraries at military schools in Ukraine. In 2016, to remember the 30th anniversary of the Chornobyl disaster, we made Easter book presents for the schools of Ivankiv and Poliske raions near Kyiv, which suffered the most damage in the wake of the disaster. You should have seen the happy faces of the children and their teachers!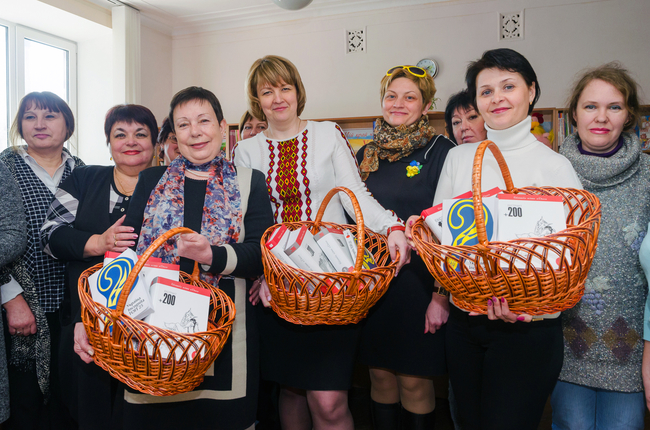 "This spring, when Den accomplished its intellectual landing operation in Sloviansk and Mariupol [Den's Days and the 18th International Photo Exhibit in those cities. – Author], we too looked in the same direction. That is why around this Easter the Smart Baskets were sent to 24 libraries in Mariupol. Demand for historical literature here is enormous! State ideological policy failed in this region, and it is still failing. We feel that we must fill those gaps, albeit as volunteers, with books on our true history. The young people in Donbas must grow up on a totally different kind of read, an essentially different intellectual product.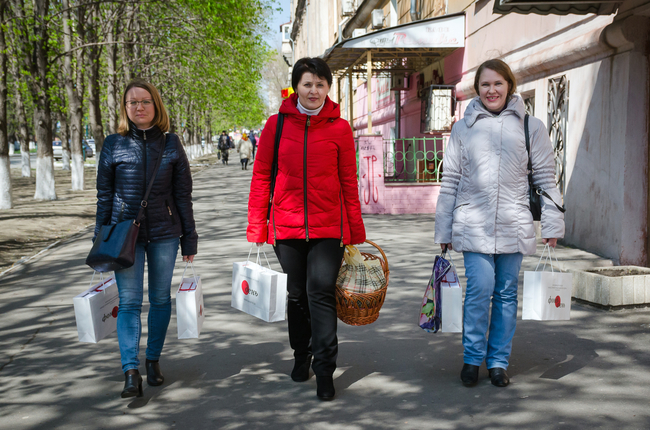 "It gives me joy and satisfaction to be involved, for five years now, in such a noble mission. I hope for brighter days for us, and for more intelligent and conscious generations of Ukrainians!"