Future on front page
Den's Photo Contest participant Daria DUNET on children's emotions in front of camera and regeneration of Mariupol
13 September, 11:45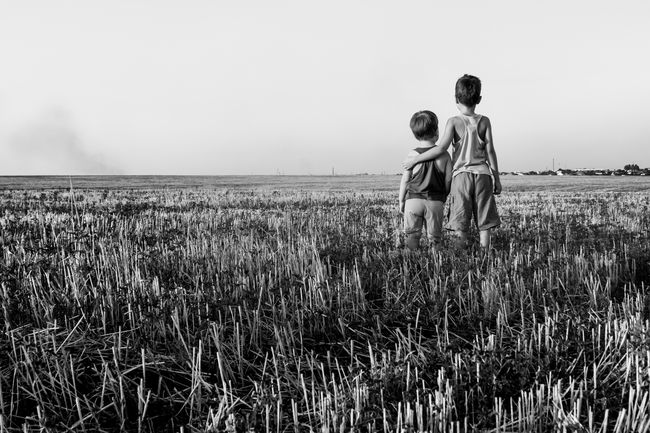 Daria, an accountant by profession, used to work at the local still mill. Her mathematical mindset combines with artistic qualities. A few years ago Daria came to a Mariupol photo club and has been actively looking for her place in various genres of photography since then. She particularly likes photographing little ones. "Children show sincere emotions, and an adult will never play like this on camera. So it's easy to take good snaps with them," Daria says.
The woman learned about our contest, its popularity, and longtime history from her friends. As novices always find it interesting to hear an expert opinion on their works, she sent several pictures to the 18th Den International Photo Contest. The picture "Fine Fragrance," which portrays Daria's niece with a delicate flower, became part of the exposition. This and other photos reached Mariupol in the spring of 2017, where our photo exhibit was mounted at the Arkhip Kuindzhi Center of Contemporary Art and Culture.
The photographer recalls that Mariupol residents examined the exposition thoroughly and with interest. Naturally, what attracted the greatest attention were works by Mariupol-based photographers, especially Yevhen Sosnovskyi who Dunet says has done very much to popularize the city in Ukraine and promote its cultural development.
Unfortunately, the 19th Den Photo Exhibit failed to visit the Azov region, but it still displayed the works of Mariupol-based masters of the camera. In particular, Dunet's black-and-white "There Is a War Out There" and "The First Encounter" won in several nominations. Besides, the former photo gathered most of the votes on Den's website. The picture shows the author's sons who stand, hugging, in the field. It is Mariupol's south-western outskirts which suffered the least in the course of hostilities. The boys look into direction of the steel mill and smoke on the horizon. There is really a war out there.
Daria believes that Mariupol has changed for the better after the ordeal. "The city began to receive more attention, it seems to have woken up and reborn. People became much more conscientious and spiritually stronger. They are standing together," she adds.
The photographer is not planning to take part in the contest this year. Yet, musing over its theme – "Front Page Photo" – she says: "I think there should be something joyful, radiant, and promising on these pictures. This could be children, for they are our future, they will be further developing this country. I have two children; we are pinning great hopes on them and trying to instill love for Ukraine, the Ukrainian language, and all the best things in general in them. I wish they would not repeat the mistakes of some representatives of our and older generations, who are very far from being patriotic."