Leonid Kadeniuk died on January 31. His colleagues and friends speak of his work on Earth and in outer space
1 February, 2018 - 10:44
Leonid Kadeniuk must have been one of the few individuals whom Ukrainian schoolchildren could read about in textbooks and, at the same time, personally communicate with. For the first and so far the only spaceman of independent Ukraine often appeared at meetings with schoolchildren and young academics.
Kadeniuk suddenly died when jogging in a Kyiv park on the last day of January. The UNN agency reports that the ambulance team could only certify his death. A few days before this, on January 28, Leonid had turned 67.
President Petro Poroshenko, Prime Minister Volodymyr Hroisman, Foreign Minister Pavlo Klimkin, and other top officials immediately expressed condolences on his death.
"I ALWAYS BELIEVED THAT I WOULD FLY"
Leonid Kadeniuk made a flight on board the US space shuttle Columbia on the STS-87 mission from November 19 to December 5, 1997. During the flight, he conducted biological experiments, as part of a joint Ukrainian-American study, with turnip, soy, and moss. The main objective of the research was to explore the impact of weightlessness on the behavior of plants. There were also experiments for the Institute of Systemic Studies of Man, which were about interrelation between man and weightlessness.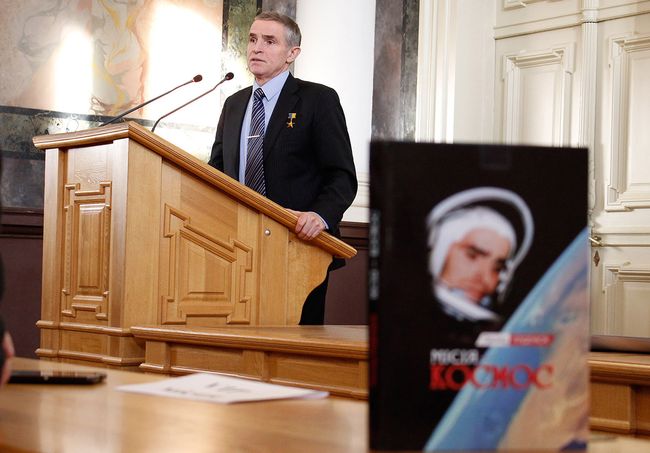 This flight was preceded by a long training of the boy from the village of Klyshkivtsi, Chernivtsi oblast. As a test pilot, Kadeniuk flew 54 warplanes of various types. "Most likely, I am a romantic. If I were not a romantic, I wouldn't be a cosmonaut – I just couldn't have waited for this flight so long. But I always believed that I would fly," Leonid told Den almost 20 years ago, in June 1998. In that interview, he spoke very much about his legendary space flight as well as about his family, dreams, and feelings.
Kadeniuk also confessed in that interview that the most difficult moment in his space odyssey, which comprised a long training, the flight proper, and a not-so-easy landing, was… his comeback to Kyiv, the arrival at Boryspil Airport. "The airplane door opened, and I saw a carpet strip, an ocean of people, TV cameras. I was to walk down this carpet strip. Yes, it was the most difficult thing to do. But this was perhaps right – fate decreed that I would become the first cosmonaut of independent Ukraine," Kadeniuk said.
Den/The Day staff expresses its sympathies to Leonid Kadeniuk's family and relatives.