Lviv is invited to meet the fiery cock
Zelena Kanapa art space hosts a Christmas exhibition of the most brilliant city's artists
22 December, 12:48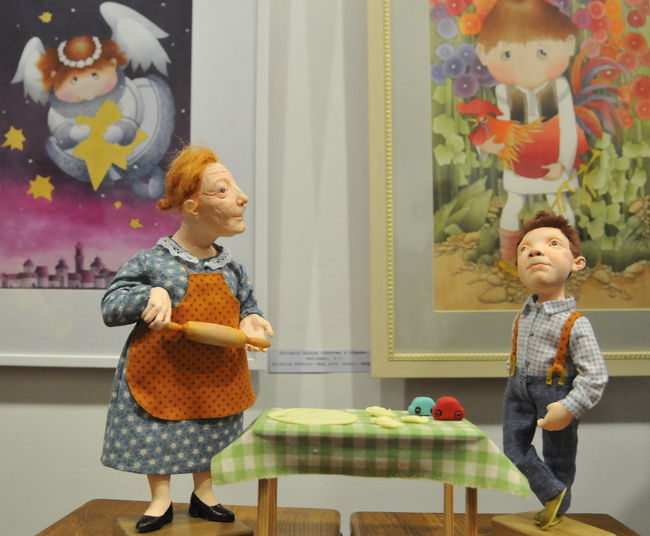 Every year on the eve of Christmas holidays, Zelena Kanapa gallery opens an exhibition featuring several original artists. And this year is no exception – the art-space, which is located at 7 Virmenska Street, presents the 10th New Year and Christmas exhibition, featuring the works of the most interesting and the most brilliant artists of the city.
"I would be happy if every visitor, a person with any taste, who came to us, finds something they like," said the curator Olesia Domaradzka. She is inviting people of Lviv to enjoy the works of painters Borys Buriak, Mykhailo Demtsiu, Petro Sypniak, Olha Kvasha, Denys Struk, Petro Smetana, Sofia Kovtun, Iryna Fartukh, Liudmyla Davydenko, and graphic artists Roman Romanyshyn, Ihor Bilykivskyi, Ivan Ostafiichuk, et al. Zelena Kanapa is also displaying sculptures by Vasyl Yarych and Ihor Bereza, ceramics by Iryna Marko and Hanna Drul, glassware by Turetska, Petrovsky, and Hladiak, artistic textiles by Dubovyk, Lupul, and Tkachuk, as well as dolls by Ivasiuk and Tsiluiko...
However, the first thing that catches the visitor's eye is an assortment of cocks. There are a few of them on display. And this is justified, since according to the Eastern calendar, 2017 is marked by this vociferous cockerel, and even more to that – the fiery one... And some of the visitors will probably notice angels or carolers in the first place – the holidays are coming, after all!
The exhibition at Zelena Kanapa gallery will be open through January 8.