Several reasons for vying in Den's Photo Contest
06 September, 09:16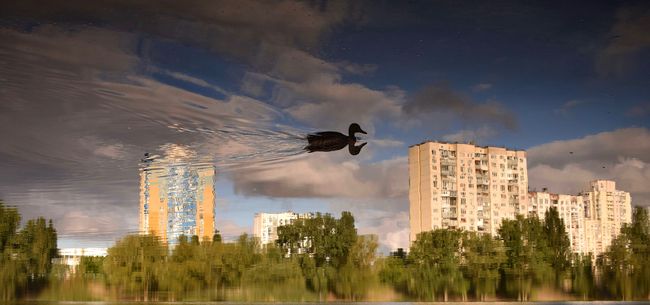 Den's annual Photo Contest is open for submissions. Sounds formal, but in reality this is a great opportunity for people who regularly use their cameras. Below are some of the reasons why you should vie in this competition:
• because it is one of Ukraine's most prestigious events in the field;
• because it is one of Ukraine's oldest photo contests, launched 19 years ago;
• because the judging is done by experienced and demanding professionals;
• because the photos selected will be seen across Ukraine. Over the past 19 years, a total of 129 itinerant photo exhibits have visited regional/oblast and district/raion centers, on an annually increasing scale;
• because there are several prizes courtesy of the Editors and their partners, which means that good photos stand a good chance of winning awards;
• because 809 photographers have been awarded over the years;
• because, apart from the Ukrainian World, Politics, Photo with History, there is the World Through Children's Eyes standing open to photographers under 18, free, where one can gain an invaluable experience;
• because photography is a genre in which one has practically unlimited opportunities of self-realization – if you have talent, you can become an artist by pressing a button;
• because this year marks the Photo Contest's 20th anniversary, so you stand a chance of going down in Ukrainian history.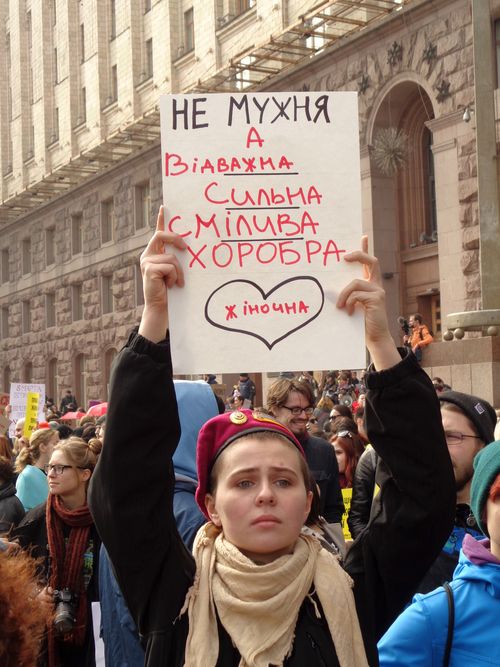 "NOTHING TO ADD TO WHAT IS WRITTEN... NASTIA SHEVCHENKO, MARCH 8." THE POSTER READS: "NOT ONLY BRAVE, BUT ALSO INTREPID, STRONG, AND FEMININE"
"I'd never regarded myself as a photographer, being a journalist, writing features – except that photography was my hobby, so I'd take my camera when taking a walk, snapping pictures of what I thought was interesting – until it came time to assess my photos. It was then I realized I needed an unbiased professional opinion. I got it during Den's Photo Contest. It was then I understood in which direction to move, what themes to look for, and that some of my pictures were really good. Therefore, my advice is: Waste no time, join the competition.»