How the Habsburg-Lothringen family first visited Kyiv
10 August, 2017 - 11:27
From ancient times kings, princesses, and other aristocrats have been the protagonists of children's tales, and even the Soviet period was no exception here. Often enough, they have power to do something extraordinary. Thus, it seems that boys and girls have dreamt of wearing a crown one day for centuries. Imagine, then, how residents of the Berizka Kyiv City Children's Home responded to being visited by members of the Habsburg-Lothringen royal family! Moreover, they visited the orphanage for a festive occasion, we mean the opening of a playground which appeared there on the initiative of the "Flame of Peace" Kyiv and Odesa representative, Ambassador of Peace Anastasia Zelenska.
Let us recall that His Imperial Highness, the Archduke of Austria, the Crown Prince of Hungary and Bohemia, the Prince of Tuscany Sandor Habsburg-Lothringen and Her Imperial Highness Herta Margarete Habsburg-Lothringen came to Kyiv these days for the first time. Their visit was timed to coincide with the unveiling of the "Flame of Peace" monument. The monument also became possible due to the initiative of Zelenska as well as the assistance of the Austrian nonprofit organization Vereins zur Foerderung des Friedens (Association for the Promotion of Peace), founded by the Habsburg-Lothringen royal family. Meanwhile, on August 7, the royal couple came to the Berizka Children's Home, where a children's playground had been built due to the efforts of benefactors.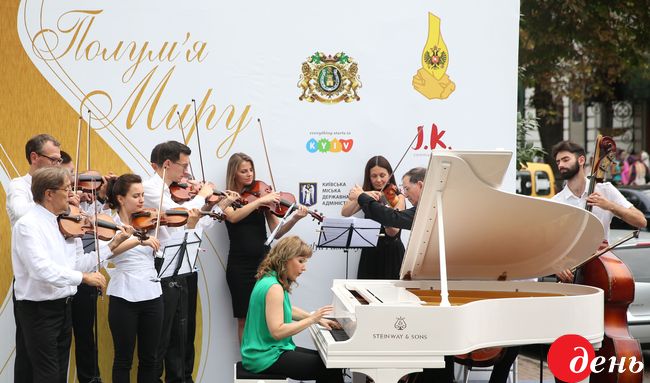 A COMMON TUNE. THE UNVEILING OF THE "FLAME OF PEACE" MONUMENT ENDED WITH PLAYING THE OPUSES OF TWO AUSTRIAN MUSICIANS – WOLFGANG AMADEUS MOZART AND HIS SON FRANZ XAVER WOLFGANG MOZART WHO LIVED AND COMPOSED IN LVIV FOR A LONG TIME. THE UKRAINIAN-SWEDISH PIANIST NATALYA PASICHNYK AND THE NATIONAL ENSEMBLE OF SOLOISTS KYIVSKA KAMERATA PERFORMED ON STAGE
Chief doctor of the Berizka Children's Home Oleksandr Mohylnyi explained why this playground was important: "We need a sports ground where children would be able to engage in physical education in the summker health improvement period from June 1 to August 31, when our children are staying outside for almost the whole day. For a long time, we had such a playground, but it then became unfit for use. There was a need to establish a new one, and we needed sponsors' help. We have been cooperating with Zelenska for a long time, and we discussed together whether it would be possible for us to receive help on this matter. Her foreign friends responded and the playground was built in less than a fortnight."
Overall, the Berizka Children's Home houses 70 children. They range from newborns up to four-year-olds. Also, it houses older children with a disability.
"It is a great pleasure and an honor to be here and see these beautiful children!" Herta Margaret Habsburg-Lothringen noted at the opening of the playground. "I thank all the staff of this institution for the great work they do for these children. I thank Anastasia and all her team for their work. To help children is very important, as they will build peace and friendship in the future. They will support freedom, and we can offer a better life to them."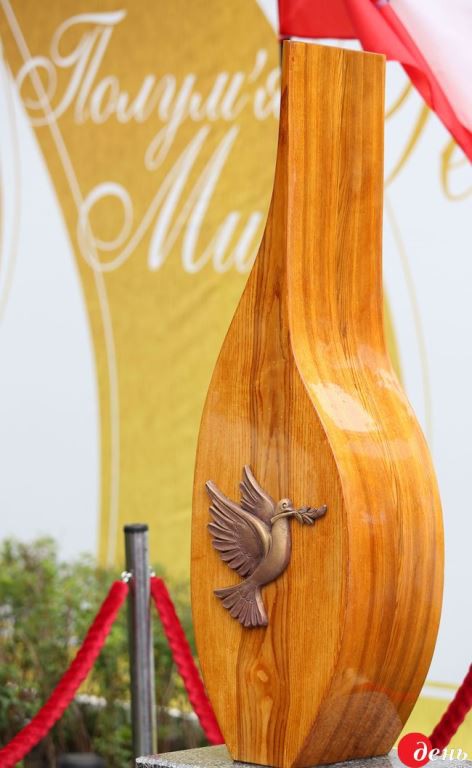 Sandor Habsburg-Lothringen agreed with this opinion. "We should set an example for children, an example of how to live together in peace and friendship, how to be free people. It is important to show this example to children and other people in need of help. Children are the future. We must give them a chance, because they will decide what our future will be like," His Imperial Highness stressed.
The children enjoyed the guests and communicated with them very spontaneously, as even the linguistic barrier did not prevent them from exchanging warm greetings with the royal couple who came from Austria. Then the little ones ran away to try out new brightly-colored exercise machines. "I have known about this children's home for about a decade. Another organization with which I cooperate supports such institutions in Ukraine, and we have helped children's homes in Zhytomyr, Odesa and other places a lot. Meanwhile, together with the 'Flame of Peace' organization, we have recently opened a monument in Kyiv," Zelenska told us. "We show such an example as we strive to spread peace. We want to attract more foreigners to Ukraine so that they can help us at a difficult moment when we are at war and there are orphans."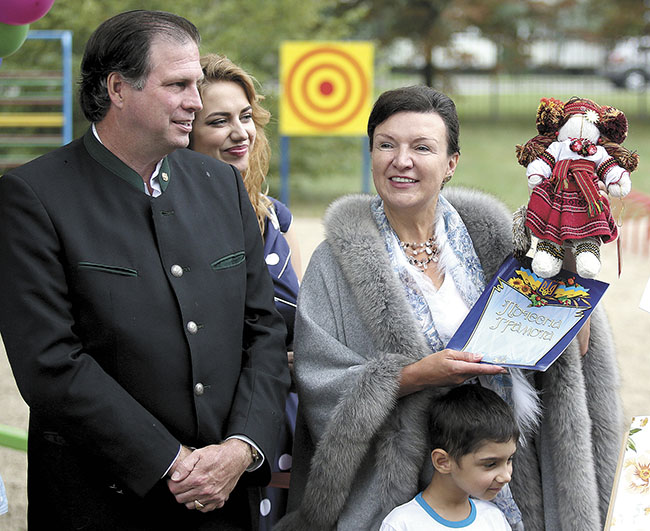 SANDOR HABSBURG-LOTHRINGEN AND MARGARETE HABSBURG-LOTHRINGEN WERE PLEASED TO ATTEND THE OPENING OF A PLAYGROUND AT THE BERIZKA CHILDREN'S HOME AND MINGLE WITH ITS INMATES
By the way, Sandor Habsburg-Lothringen admitted that Kyiv had made a wonderful impression on him and his wife. "We do not feel afraid while staying here, and we are happy to be here with our friends," His Imperial Highness said. "Our relationship with Ukraine, communication with this country has always been very good. We are informed that the situation in Ukraine is positive. Much can be improved, but everyone in this country does a lot for the cause of peace."