"You need to be able to explain what is wrong in our society"
Larysa Ivshyna takes part in a session of the Ostroh Club of Free Intellectual Communication of Youth
26 November, 11:43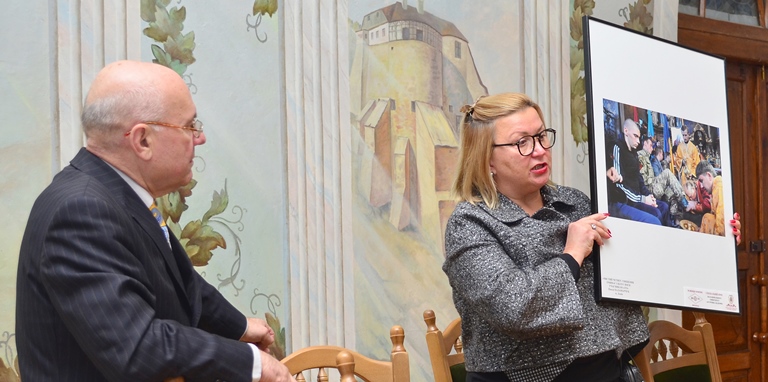 Den/The Day's Editor-in-Chief Larysa Ivshyna paid a visit to the National University of Ostroh Academy. At the invitation of the rector and the academic staff of the university, Ivshyna, as a member of the monitoring council of the educational establishment, took part in a session of the renewed Ostroh Club of Free Intellectual Communication of Youth which was dedicated to the topic "Revolution of Dignity: lessons, challenges, ways to the future." It will be reminded that the club was founded back in 2006 on Ivshyna's initiative as a means to real implementation of internal Ukrainian integration. The club renewed its activity in June and then the editor of the newspaper's politics section Ivan Kapsamun, formerly an active participant of this informal communication, took part in it.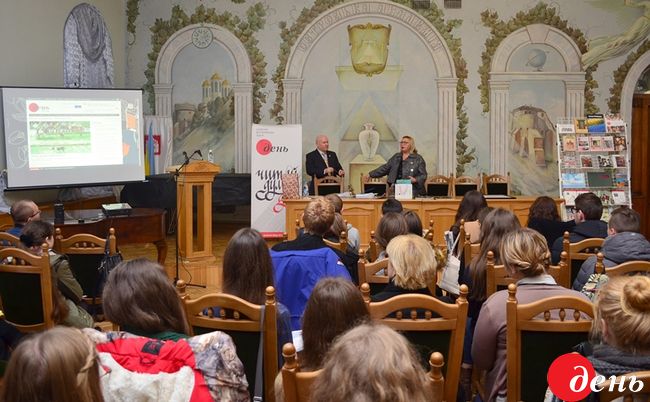 Students from Ostroh, Zaporizhia, Vinnytsia, Poltava, Chernivtsi, Odesa, who had an opportunity not only to learn about Larysa Ivshyna's views on the political and social processes in Ukraine, but also learn first-hand about the idea of the latest books published by Den, in particular, the publicist triptych and historical book Return to Tsarhorod, took part in the session. Apart from that, Den/The Day's editor-in-chief noted on her Facebook page that "From Ostroh, where many initiatives were born… I want to start a conversation about summing up of a certain period, for the year 2016 marks the 20th anniversary of the newspaper Den."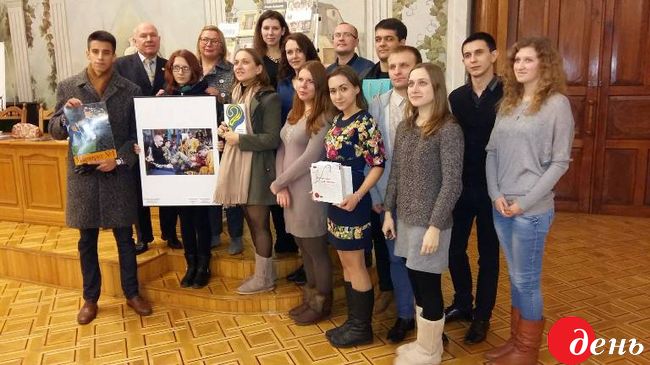 THE FACT THAT THE MEETING LASTED FOR NEARLY THREE HOURS INSTEAD OF 1.5 HOURS THAT HAD BEEN PLANNED, IS PROOF THAT IT WAS MUTUALLY INTERESTING / Photo by Yurii HARKAVKO, The Day
Actually, speaking about the Revolution of Dignity and its lessons, Ivshyna noted: "We must know when and whom to criticize. If there are reasons for criticism, we must do this. Let's take the power, for example. I have said today not without a reason that Kuchma has come for the fifth term. For the basic relations in power haven't changed, the society is shaking. We need to be able to explain what is wrong in our society. We should like ourselves, then Europe will like us. Of course, the mass media play one of the key roles in this case." The students asked many important questions, and the readers will find the answers to the most interesting ones in the upcoming issues of The Day. Only one feature, the fact that the meeting lasted for nearly three hours instead of 1.5 hours that had been planned, is proof that it was mutually interesting.