Lyovochkin could become target of U.S. probe: Media on Furman-Parnas case
17 October, 17:03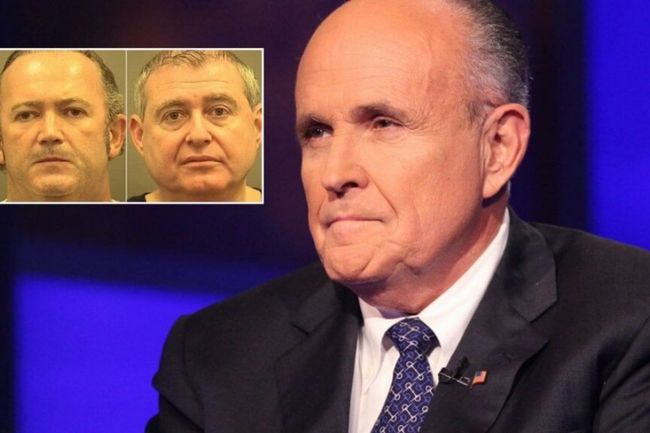 The search for compromising evidence by Dmitry Firtash's associates against Democrat Joe Biden may lead to the fact that evidence of corruption by Donald Trump's former campaign chief Paul Manafort and Republican ties to the Yanukovych regime could be handed over to the U.S.
And the main witness in this process may become Serhiy Lyovochkin, Izvestia https://izvestia.kiev.ua/item/show/120412 newspaper reports.
Journalists say the arrest in the United States of the two businessmen of Ukrainian origin, Igor Fruman and Lev Parnas, is the Democrats' revenge tool for the attempt by U.S. President Donald Trump's lawyer Rudy Giuliani to neutralize Biden in the 2020 elections through a smear campaign. The Trump rival's son, Hunter Biden, is part of the board in one of Ukraine's largest private gas firms, Burisma.
Trump's lawyer in an interview with American media confirmed that Fruman and Parnas helped him get evidence on Biden family's Ukraine activities.
However, Parnas and Fruman acted rather recklessly, reporting to the government false information that the source of $325,000 transferred to the America First Action election committee was their joint company Global Energy Producers. Journalists learned that Fruman had received the money from a third party, while Global Energy Producers conducted no financial activities. This may result in a new charge to be put forward against the businessman.
Fruman and Parnas, through a committee sponsoring Trump's campaign, also donated significant amounts to Republican Congressman Pete Sessions. At the request of a Ukrainian official, Fruman and Parnas asked him for help in the issue of removing the then-U.S. ambassador to Ukraine, Marie Yovanovitch, from her post. The U.S. media claim it was the former prosecutor general Yuriy Lutsenko who voiced the request.
The third episode concerns the receipt of $1 million from a Russian businessman to obtain a pot license in Texas. Other minor violations of law by Fruman and Parnas were also recorded.
Journalists believe that Igor Fruman and Lev Parnas could strike a deal with the investigation, and Dmytro Firtash, who is awaiting extradition from Austria to the United States, may become a third party to the agreement. He may be of interest to the United States as an informant about the ties of Lyovochkin and the Party of Regions to Trump's political consultant Paul Manafort. The latter was earlier sentenced to 7.5 years in prison for tax evasion in the amount of $16.4 million, which he received in Ukraine from the Yanukovych regime. Journalists believe it was Serhiy Lyovochkin, former head of the Presidential Administration of Ukraine, who paid for Manafort's services.
Thus, representatives of the U.S. Democratic Party and presidential candidate Joe Biden could himself get from Ukraine his own leverage against the incumbent White House chief.