Thoughtful Ukrainians are remembering, mourning, and honoring the memory of the Austrian Archduke Wilhelm von Habsburg (Vasyl Vyshyvany)
23 August, 2018 - 11:08
Recently, a banner exhibition dedicated to the Ukrainian military figure, politician, and poet Vasyl Vyshyvany was opened on the second floor of the Lviv Regional State Administration building. "This exhibition is evidence that we remember Vasyl Vyshyvany, who was tortured to death by the Soviet regime. This individual has entered the history of our people for good. Being the son of an Italian duchess and an Austrian admiral, he consciously chose Ukraine and the Ukrainian identity for himself, and sacrificed his youth, titles, and connections in the aristocratic circles of Europe for the sake of Ukraine. As an independent nation, we owe a lot to this patriot," public figure Marko Simkin said at the opening of the exhibition.
It was 1948. Wilhelm Franz von Habsburg-Lothringen, who was a Ukrainian military figure, a politician, a poet, an Austrian archduke of the Habsburg dynasty, and a colonel of the Legion of the Ukrainian Sich Riflemen, died in Lukianivska Prison, it was said "under unknown circumstances." These titles of his are not important for every Ukrainian. Some of us have a quite superficial view of them. However, the very names of such "political romantics" as Vyshyvany are already TITLES that future generations should aspire to emulate.
He was born on February 10, 1895, near the city of Pula in Dalmatia, in the family estate of his father Archduke Charles Stephen Habsburg. It was this branch of the House of Habsburg-Lorraine that gave the world several Austrian kings and emperors, including Franz Josef, who was Wilhelm's uncle twice removed. At different times, the Habsburgs ruled Germany, the Netherlands, Spain, Bohemia, and Hungary.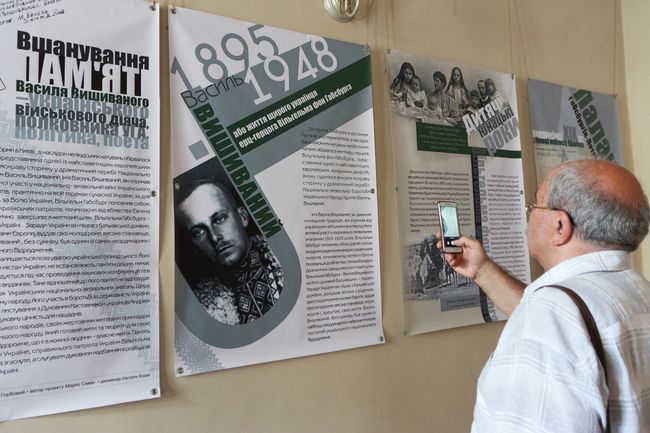 No pompous events are held to honor him now. They do not rename streets after him or observe anniversaries of his life events. And it is a shame... It reflects badly on today's power holders and public figures. It must be remembered that he was a scion of the ancient European dynasties, the Habsburgs and the Lorraines. And he was the only one to come to defend the Ukrainian idea while having such exalted ancestry. They often talk about Europeanness and the European course nowadays. In our case, there is plenty of evidence that Ukraine in Europe is not just a geographical concept. This concept is mental and historical too.
Unfortunately, Vyshyvany's last abode remains unknown to this day. The most cynical and revealing fact is that Vladimir Putin came to Austria, the country where Vyshyvany was born, to attend the wedding of that nation's head of the Ministry of Foreign Affairs precisely in recent days. It seems that Europe was not only silent, as Oleksandr Oles put it once... It has also forgotten. It has forgotten the bitter lessons of what imperialism is. Den/The Day newspaper has repeatedly told the story of this historical figure in our excursions into "forgotten matters."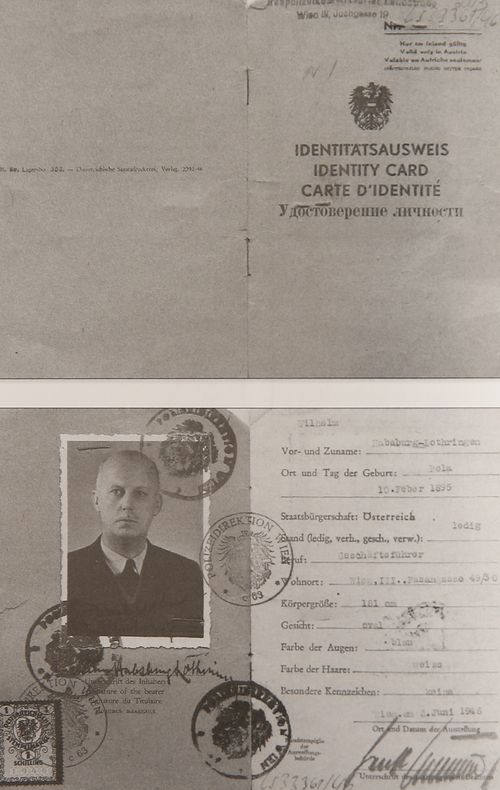 As Larysa Ivshyna, the editor-in-chief of this newspaper, stressed, "just as thoughtful Ukrainians are remembering, mourning, and honoring the memory of the Austrian Archduke Wilhelm von Habsburg (Vasyl Vyshyvany), who was killed in an NKVD torture chamber, his homeland, namely the glorious city of Vienna, sees a minister dancing with a man continuing the "traditions" of that ominous system. What has happened to you, Austria?"
"IT WAS A TRAGIC MILESTONE FOR UKRAINE"
Tetiana OSTASHKO, Candidate of Historical Sciences:
"I believe we need to do more to commemorate the figure of Vasyl Vyshyvany and, in particular, to observe the tragic anniversary of his death. He became a Ukrainian and actively joined the Ukrainian movement. In our time, some politicians and journalists have taken the liberty of not noticing this fact, which significantly simplifies and primitivizes the meaning of the Ukrainian national liberation movement. Vyshyvany was abducted in the British zone of Vienna and taken to the USSR, where he eventually died in Lukianivska Prison. It was a tragic milestone for Ukraine. And the fact that this anniversary came to coincide with what was effectively a celebration of Putin in Austria is for us a straightforward hint that we have to care about our own fate better. To count on someone's support is not worth it. We must be strong, we must know our history well. As for Putin's arrival in Austria, it can only be seen as a shameful occasion for that European country. I believe that we must study the historical aspects of our relations with European countries in a most thorough manner. They have always thought of their interests first. And if we do not articulate our position, then others will do it for us and distort our history in the process. For this very reason, such historical figures as Vyshyvany offer telling and inspirational examples for us as we are shaping our national and state positions. All these stories improve our standing, including in the international arena, where we must become a compelling presence. When we do not know it or ignore this knowledge, the enemy is the only one to benefit by exploiting our gaps in historical memory. Nor should we forget that this is not just about Russia. Poland has also played a major role in exerting political and ideological pressure on Ukraine. Therefore, I repeat: we need to shape our own historical position."