Expert discusses why the tragedy in Kenya has gone almost unnoticed in the Ukrainian media
7 April, 2015 - 11:40
Kenyans mourned on this Easter, as the country honored 147 people killed in an attack on the Garissa university on April 2. Militants from the Somali-based al-Shabaab group claimed responsibility. The Kenyan Air Force attacked the Islamists' positions on April 6, following President of Kenya Uhuru Kenyatta's vow that Kenya would respond to the terrorist attack "in the toughest manner."
The recent terrorist attack in Kenya has gone almost unnoticed in the Ukrainian media. This is somewhat surprising, given that the war is going on in the Donbas, and Ukraine hopes to get international sympathy and support. Why is it important that Ukrainians know about the Kenyan tragedy and Kenyans and the rest of the world know about ours? The Day turned for answers to this question to Doctor of Sciences (Psychology), Professor Vadym VASIUTYNSKY.
"Highly restrained attitude displayed by Ukrainians regarding this tragedy in Kenya did not surprise me. There are two aspects to it. First, people tend to worry about the problems that occur with them directly, or their neighbors living near their country. Meanwhile, people are much less concerned about what is happening far away, in unfamiliar countries, etc. Just as well, some French people and Germans see events in eastern Ukraine as taking place somewhere near China. It annoys us a little, but it is true. Our mental picture of reality is starkly different from the reality itself. Hence, we get this specific attitude, where anything happening far away from us is a lesser concern to us.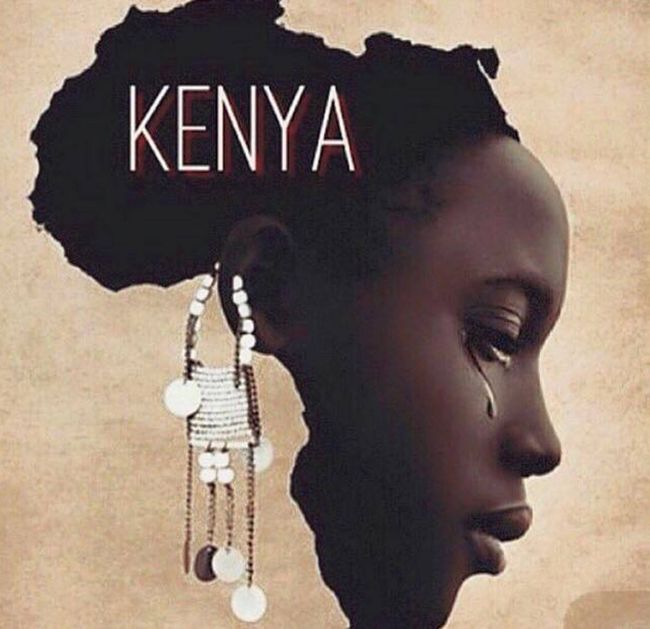 Photo from the website facebook.com
"The second reason is the worldwide inequality. Some countries are more advanced, powerful, well-known, and they are supposedly 'better.' Other countries are seen as second-rate and third-rate. This is highly typical of the Soviet and post-Soviet consciousness, which treats Asian and African countries with condescension. For example, Ukraine is compared with Honduras, as if to say that we are better than that. In fact, Americans and (Western) Europeans see Ukraine as a third-rate country.
"Multiculturalism, actively promoted in the West, states that there are no worse and better countries or ethnic groups, as well as there are no worse or better people. We have not gotten into it so far, and thus keep dividing people into different categories.
"In this context, the terrible tragedy that occurred in a distant, unfamiliar African country, hardly touched us. This means that we should not demand sympathy for our tragedy from Germans and French. We often say: 'Europe is silent! It does not protect us, limiting itself to expressions of deep concern…' After all, we have to understand that Europe owes us nothing. Taking the specific context of the Ukrainian-Russian war, only the US and Britain owe us something, as they have signed the Budapest Memorandum. On the other hand, for example, Poland, Hungary, and the rest of the world owe us nothing."
Kenya's President Uhuru Kenyatta said on Saturday that those behind an attack in which al-Shabaab Islamist militants killed 148 people at a university were "deeply embedded" in Kenya, and called on Kenyan Muslims to help prevent radicalization. The stadium is now a crisis center manned by the Red Cross, for families to find out whether their relatives are alive or dead.