Such is the name of the exhibition that will open on December 21 at the Museum of Modern Art of Ukraine
18 December, 2017 - 16:16
The art display will take place within the framework of the project "Family Values – Family Ties," which features a veritable kaleidoscope of artworks – unique, skillful, and full of different colors and forms.
On the eve of the Christmas and New Year holidays, the exhibition will combine the three names of the great artistic family: Korzh, Radko, and Trehubov. This creative event was initiated by Taras Korzh and is dedicated to three fathers: Andrii Radko, Vasyl Korzh and Mykola Trehubov. And the names of the fathers miraculously coincide with the cycle of Christmas holidays: evening parties and divination on Saint Andrew's Day, gifts from Saint Nicholas, and New Year's carols on Saint Basil's Day...
FROM ANDRII...
Volodymyr A. Radko (1951) is a unique contemporary artist, whose works reflect the subtle perception of form and space and invite the spectator into the world of infinite expression.
Liudmyla A. Korzh-Radko (1956) has an exquisite and sophisticated creative style, which calms one down, but also requires reflection. Her works shine with warmth, they are light and transparent, like a breath of wind, and at the same time filled with symbolism.
Serhii A. Radko (1963) is a monumental painter by trade and a potter by vocation. "I feel clay, wheel, and furnace to be my destiny," he says.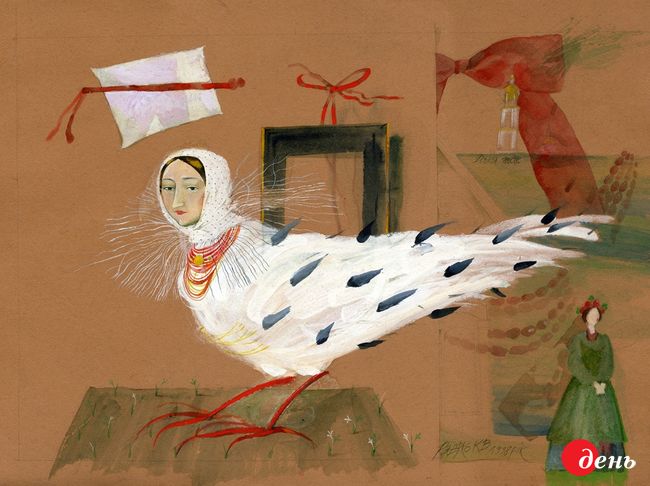 Kateryna V. Radko (1974) is a master of graphic art. Her works fascinate; looking at the images, you feel their magical influence, as if you are becoming part of an incredible story.
FROM MYKOLA...
Mykola S. Trehubov (1922-2007) and Valentyna M. Trehubova (1926-2010). The creative legacy of this couple is an example of high professionalism, fine artistic taste, and deep knowledge of national traditions, art, and literature. While working at Korosten Porcelain Factory, they managed to create their own unique, recognizable style. Their products are prominent exhibits of many museums and private collections.
Natalia M. Trehubova (1952) works with various materials and in various techniques, and all her works are unique and colorful.
Volodymyr M. Trehubov (1957-2013) created special, piercing images, an enchanted colored world of his own.
FROM VASYL...
Bohdan V. Korzh (1952) has created over 2,000 works in the genres of sculptural portraiture, medal art, small sculpture forms, garden, park and monumental sculpture. His works are prominent exhibits of museums in Ukraine and other countries. "He is a master of form, a metaphysician who creates the images born of spatial thinking," art critic Oksana Havrosh says of the artist.
Lesia B. Korzh (1979) is a versatile and beautiful artist. Her works and materials with which she works are very different, but each work is full of life-affirming power.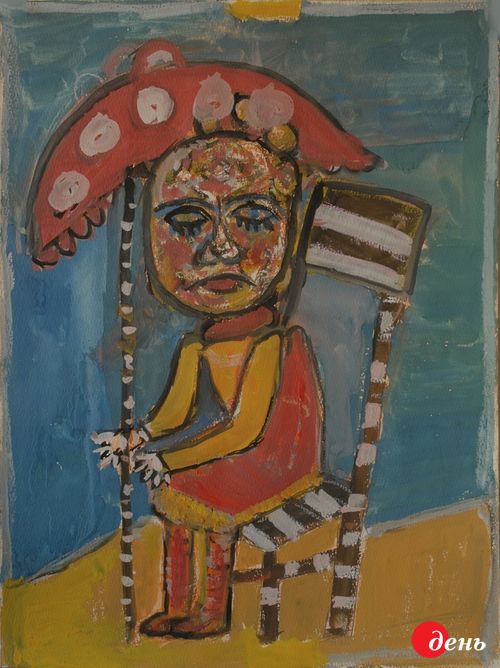 Taras B. Korzh (1989) creates his own creative space by playing with colors, shapes, lines... His abstractions are rhythmic; they catch the eye and make one look closely at this unusual colored world.
All in all, the family exhibition will feature 11 artists and reflect a large range of their creative pursuits and artistic techniques: painting, graphics, watercolor, sculpture, pottery, batik, porcelain. Despite the diversity of directions and creative individualities, all of them have high professionalism and vivid artistic expressiveness in common.
The exhibition will host the launch of the family website artkorra.com, which offers an opportunity to get better acquainted with the artists' work.
The opening night will feature a wonderfully beautiful musical part. Impressionism and Neo-Impressionism in the works of Maurice Ravel, Claude Debussy, and Pavlo Kolpakov are full of elegance and emotionality, as well as an infinite amount of positive emotions. As performed by Andrii Luniov and Varvara Turta, who are true masters of piano art, Ravel and Debussy appear to be unmatched representatives of Impressionism. As for Neo-Impressionism, critic Latunskyi asserts that it is Kolpakov's piano works that have opened the era of this trend in music.
The exhibition will run till February 11, 2018.