Den's 20th International Photo Contest
Submission deadline extended until September 30
19 September, 16:47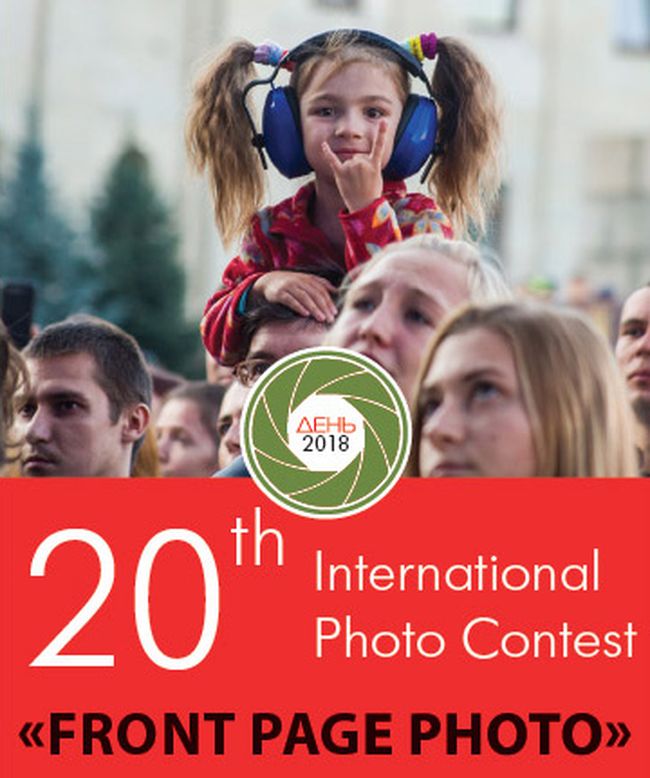 Some 1,800 photos have been received from 120 contestants. The Editors, aware of the photographers' scrupulous approach and tight schedule (no weekends without the camera), have decided to give them another two weeks.
This year's 20th Photo Contest is entitled "Front Page Photo" – the best pictures will be on Den/The Day's front pages, followed by the traditional photo exhibit at the Ukrainian Home in Kyiv toward the end of October. The jury will select photos with emphasis on public moods and the most important events in 2018.
A total of 129 photo exhibits have been held over the past 19 years and 809 contestants have received awards. Last year, 240 photographers from Ukraine and abroad submitted 3,500 pictures and 300 were put on display.
Den's photography editor Mykola TYMCHENKO, winner of the 16th Photo Contest's Grand Prix: "Last year's trend has continued this year; the photos we receive are increasingly less political and more on the positive daily life side. There are lots of photos about the rehabilitation of men wounded in action. The war [in the east of Ukraine – Ed.] is there, of course, but an increasing number of photos show men in position, rather than hostilities."
He adds that submissions are traditionally from across Ukraine, with Kyiv topping the list, followed by the front-line city of Mariupol, except that in 2014-15 its photographers submitted mostly pictures with war scenes and now most are about life in peacetime.
This year we want to alter the front page stereotype. We are sure that there will be quite a few "unconventional" photos. Please note that if you don't see your picture on page one, this doesn't mean that it won't be part of the final display. As usual, the contest standings/classifications are "Politics," "The Ukrainian World," "Photo with History," and "The World through Children's Eyes" (for contestants aged under 18 only).
Make up your mind and vie in our contest. It's very easy:
• https://day.kyiv.ua/en/content/international-photo-contest-day-newspaper ,
• pay UAH 100 entry fee to help us with the organization and other costs,
• fill in the online questionnaire,
• email your photo(s) and a copy of the entry fee receipt.
Help us upgrade Ukraine's number one front page!