"You can say so many things without being rude"
An interview with Daria Gaikalova, Bollywood's new Ukrainian-born star director
05 September, 18:29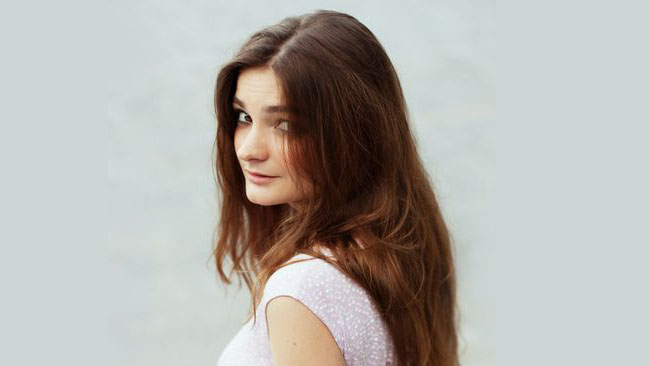 This looks like an on-screen story of sorts.
The young Kyivite Daria Gaikalova receives a bachelor's degree in philosophy at Kyiv Mohyla Academy and then moves to Mumbai, the film capital of India, to teach a course of scriptwriting. She begins to make advertisements and shorts. And finally she comes back home with a full-length film Three and a Half (India-Ukraine).
The recurring character is a house in Mumbai. The story is always set in early March. Three and a half are in fact the gods whose names title the film's episodes. "The God of Death": the house is divided into a school and a small squalid dwelling shared by a teenager who was not lucky to be born on a leap year's February 29 and his dying grandfather – not so good a person, as the latter claims. "The God of the Dance": 20 years later the same premises become a brothel, where a beginner prostitute receives her first client. "The God of Love": a 70-year-old married couple, head over heels in love, lives in this place.
Each story has an unexpected turn that shatters our perception abruptly: the old man builds his funeral pyre right in the room, the story of a virgin prostitute turns out to be a trick for swindling customers out of their money, and in the last scene we can see an ocean instead of a street through the window of the elderly lovers' room. And the nameless builders who renovate the house for new life cycles are "demigods."
Obviously, those in Mumbai were aware of who they invited to teach screenwriting, for Three and a Half's strong side is dramaturgy, dialogs and, as a result of clearly defined directorial instructions, splendid acting. Images and situations pass from episode to episode, a light and steady movement of the camera binds scenes into an integrated visual field, and, interestingly enough, each story was photographed in one shot without splicing. By all accounts, Three and a Half is a surprisingly mature work.
Meanwhile, Daria's second feature film Namdev Bhau in Search of Silence has been invited to international film festivals in London and Pusan (South Korea).
We spoke soon after the premiere of Three and a Half at the Odesa Film Festival.
CRAZY SCHEME
How come a Kyiv Mohyla Academy graduate became a film director in Mumbai?
"From the age of about 11, I was at the House of Pioneers' theater. Mother also signed me up to a society, where I was to solder some metal platforms and learn the Morse code. She was very proud that I was the only girl among 30 boys. I could stand no more than five lessons. It all finished when I was to throw some weights. I threw a couple of them, and that was the end. But I remained behind at the theater. My first role was in a crowd scene and the second, this time principal, was Marie in The Nutcracker. I had turned 12 and the other girls were 14, but it was a real theatrical drill with all squabbles, intrigues, and a brutish stage director. I quit three years later because I was doing badly in school and my nervous system began to fail because of the very eccentric stage director."
In what way was he eccentric?
"He did not treat us as children. Maybe, it was good, but now each time I recall his methods I am terrified. However, I also used to play in and put on theatrical productions."
DARIA GAIKALOVA / Photo courtesy of the author
But you did not apply for the profession of director.
"I was choosing between law and philosophy. I opted for philosophy. The four years at Kyiv Mohyla Academy had a multiple impact on me – lectures from 9 a.m. to 6 p.m., and then a student theater under the guidance of very different directors until 11 p.m. Tetiana Shuran concurrently taught at the Karpenko-Kary Institute and put emphasis on the theater's student nature, while Andrii Prykhodko used to say 'We are not amateurs. Forget this word' and taught us to walk on stilts, hold two-kilogram flags, and imagine that we were main heroes, even if we were in the background. Thanks to the inspiration I drew from those very different sources, I began to hold festivals. Organizing people, I felt that being a director was closer to me than acting on stage. So, I took a pause between the bachelor's and the master's studies and sent a resume to China, Japan, and India. And suddenly a boys' boarding school in India invited me to teach theatrical art. I arrived in Gwalior city, carrying stilts, and put on a production with 300 inmates."
It's difficult to imagine.
"Oh yes, it's an interesting experience. Almost all of them are the spoilt children of politicians from Delhi or Mumbai. And here I am, the only girl – courteous and good at first glance but a monster on stage. The schooling of Prykhodko and Shuran came in handy: following their instructions, I worked with those teenagers. As part of School Founder's Day celebrations, I wrote a script and put all the 300 on stilts. I merged the street and antique theaters, introduced the four elements, and added Indian mythology. The city queen, the patron of this school, rose in amazement when six boys in golden attire, as if they were gods, came out on stilts – she didn't expect to see this. People were saying later that it was the best school performance in the past 20 years. There was a well-known businessman among the audience. We entered into a conversation. As patron of the Wistling Woods International Institute, he suggested that I apply there. In the long run, I found myself there at the screenwriting department. I suffered for six months."
Why?
"Because, in comparison with Kyiv Mohyla Academy, it was an insufficient level. Having a lot of spare time, I began to write and implement scripts. Colleagues hated me – how on earth can a screenwriter direct? I was idling – what else could I do? My first short went to a serious festival in India. I got absorbed in it. I shot advertisements and shorts. Then I came back to Ukraine because I felt that I badly needed an intellectual impetus. I decided to finish my education and apply to Shevchenko University's part-time philosophy department and to the Karpenko Kary Institute to study dramaturgy and film directing."
But still you do not have a director's diploma. What stood in the way? You were not admitted?
"I was admitted, though I was not prepared. I came and was told to recite some fable, sing a song, and make a scene study. I had 45 minutes left. I composed a poem on the run, recited it, concealing my authorship. I said it was the well-known Ukrainian poet Sviatoslav Shylin – in fact he is my uncle who has nothing to do with poetry, but they liked those verses! I received 200 out of 200 points. The teachers asked: 'What have you done?' 'Here are a few short films,' said I. They watched them and said: 'Well, there's something to work on. Awful, of course, but…' In a word, I felt no inspiration that I anticipated. I understood after several classes that the academic structure of philosophy is closer to me. That was the end of the Karpenko-Kary Institute for me. Of course, I lack a certain foundation in film directing, but I am creating it by means of my own films."
THREE AND A HALF
And how did Three and a Half appear?
"I made a short movie at my own expense. It is a scene in the second episode, where a guy comes to a supposedly chaste girl in the brothel. I showed it to the well-known director and producer Anurag Kashyap. He liked it very much and said: 'Shoot it again with a better camera.' He partly funded the shooting with the same actors and then suddenly suggested that I make a full-length film. I went to Sri Lanka. I had five days to write the script. I roamed the streets and thought, and then I hit upon an idea of three stories in one house – about different stages of a human life and, at the same time, about the same family. Kashyap approved it, but, instead of financing this project, he advised me to look for funds. His opinion was: 'What can make you a director is action, not school, not producers. You have a computer and all kinds of platforms, where you can ask for money. I am testing you with this action of your own.'"
In other words, he threw you into water and told to swim.
"Yes. We made a video, placed an advert at a crowdfunding platform, raised 3,000 dollars, and contacted many people. Luckily, 99 percent of my team worked free of charge. They just believed in the idea. We made a film on a minimal budget, and we didn't know until the last moment whether or not we would succeed – we just could not shoot for more than three days due to budget crunch. Because of this, I had to come to compromises with actors. Almost none of them gave as much time for preparation as I needed. Unfortunately, this is a problem in India. Sometimes, when I watch the film, I close my eyes or ears. But the dilemma is: either you shoot here and now, or don't shoot at all."
Where did you take these plots from?
"In a way, they correspond to my sometimes absolutely illogical course of thoughts. At the same time, I can explain it now. Where is the elderly couple in the third episode from? It's very simple: this is my vision of myself at 70. I'm afraid the value of the 'ego' I feel now will be changing by force of certain circumstances – social, psychological, and physiological. I don't know what I will be like at that time. Moreover, I tried to have a dialog with myself as if I were a man. So, there is always an 'ego' that is trying to understand itself."
And in the second episode, with a boy and his grandfather?
"Of course, there always are bad people. Suppose, one is 25 or 30 now, and everybody knows he is scum. But when he is 80 and can barely walk and speak, they will look on him as a sweet gramps. Reverence for old people is deep-rooted in Indian traditions and rites. And I found it interesting to toy with this idea.
"On the whole, the script has four levels. The first is the story of three families. The second is different families in one house. The third interpretation is that it is the same boy at the ages of 12, 27, and 70. And the fourth is that these stories exist in the same space and time, in parallel realities – like in the string theory. We are talking now, and someone else will be talking here in the same way 40 years later. Parallelly and, at the same time, not. That's why many dialogs cross and some phrases and names are repeated."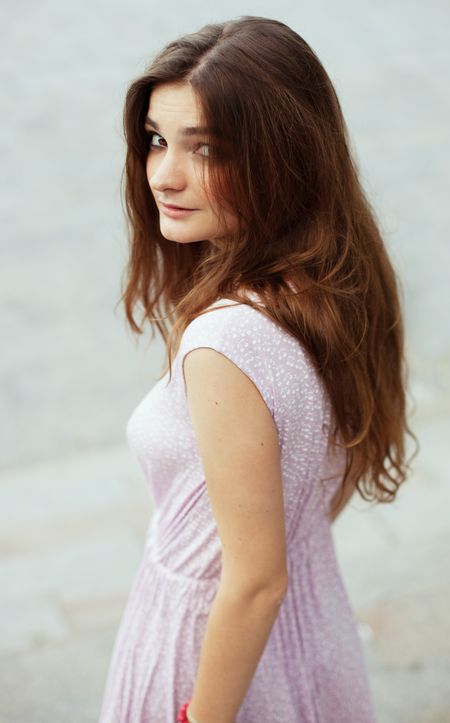 Dances in every scene…
"This means the gods play."
The irony of the finale, when demigod builders renovate the house for an umpteenth time, is obvious. They are setting up scenery for new games.
"We don't know what new stories will occur there. In the third part, we just speak about death and, through awareness of it, about immortality. The heroes know that they no longer love each other and will die soon, but they love through this awareness, so they are immortal. This moment of certain hope and way out knits together all the three episodes."
The film has unusual background music. Why does the Ukrainian "Zozulia" sound there?
"I heard the Vivienne Mort group's music in Kyiv and wrote to Daniela [founder of the group. – Author]. She came to India. I found her interpretation of 'Zozulia' ['Cuckoo.' – Ed.] interesting. We talk about complicated and, at the same time, naive musical themes, while the only style that can reproduce this complexity and naivety is folklore. Music is a character in the film. It is the walls. It is the house."
Why?
"Big and motionless, the house is a bird because, in spite of being immobile, it travels depending on which story it wants to see. I saw the analogy with a cuckoo as a metaphor."
The song also calls up the right mood. It's so bitter and sweet.
"Music is always a big question for Indian audiences. We used Indian instruments, but still there is something strange and foreign in it. They even thought it was the Japanese language, can you fancy that? What I like in cinema is the touch of something different. There's certain marginality in both the music and the visual imagery."
Incidentally, how well is Three and a Half received in India?
"I was surprised that people were not falling asleep. My film is slow, while they are used to rapid action. Most of the spectators were surprised with a so long shot, and elderly people were full of emotions. The film receives warm welcomes at festivals. Festivals in Kerala draw extraordinary audiences, although they consist of ordinary people, not movie buffs. A rickshaw is taking you to some place and says: 'I don't like Fellini, you see. Tarkovsky is much better.' My students don't watch Tarkovsky, but he does! So it is the best place for you to test your film. People laughed, cried, and applauded at all the shows."
THE FUTURE AND TANGO
What are your next projects?
"Namdev Bhau in Search of Silence. It involves 20 people and has a budget of 17,000 dollars, of which we had to reimburse 10,000. We went to the mountains and shot the film on a small camera. I never disclosed it because it really looked as if we had done it on a big one."
How did you manage to do so?
"I found a cameraman of genius, who photographed for National Geographic and Vogue. He came from a small village and had never studied this. At first he worked as photographer of our first film. We were astonished when we saw his photographs. I think he is India's only cameraman capable of taking pictures with a small Panasonic as if it were a serious professional camera."
What is Namdev Bhau… about?
"It is about a 65-year-old Mumbai driver who is tired of noise (Mumbai itself is a noisy city, but he also lives between the airport and the main highway) and his talkative wife. One day Namdev reads in an article that there is the Valley of Silence in the mountains of the Ladakh region, where there is a mere 0.001 percent of noise. He drops everything and goes there. Then a boy, who is in his turn looking for the Red Castle, joins him. We will only know at the end of the film what kind of castle it is, where his parents are, and what game he is playing. In other words, it is a travel of two odd people. We attracted the Italian composer Andrea Guerra, the son of Tonino Guerra. If we finish the musical part in time, we'll show the film next year in Odesa.
"There is one more co-production with a more noticeable Ukrainian component. It is a triptych – pictures made by three women from different countries. The protagonists are women who go through their own little tragedies. Delphine Noels, Viktoriia Trofymenko [of Brothers: the Last Confession fame. – Author] and I represent the Netherlands, Ukraine, and India, respectively. I hope we will manage to complete the shooting this year."
Do you take interest in anything outside cinema?
"Yes, it is perhaps a silly hobby, but it had a strong impact on me from the time I began to write screenplays until the time I met the producers. It is the Argentine tango. When I was 16, mother brought me to a master class. I was surprised because I got used to seeing strict instructors who shout all the time but, instead, saw very good teachers here. This opened my heart to dancing. There are tango centers everywhere – it is a Masonic lodge of sorts. A man approached me at a Mumbai tango party and asked for private lessons. We made good friends, and I soon met his nephew Dheer Momaya, the producer of my films."
Daria, when were you born?
"In 1989."
To have made two feature films at the age of just about 30 is a good beginning of the career.
"I hope there will be three. We are planning to launch one more this year – it may be the best. Maybe, I will be turned out of India after this."
Do you want to do something shocking?
"It is the drama of a love affair between a mother-in-law and a daughter-in-law. Arranged marriages are a common occurrence in India. You are a 20-year-old girl, you are full of love, but you are suddenly engaged. You see this man for the first time in life, then on the wedding day for the second time, and on the wedding night for the third time. You must live in an alien house and not work because women traditionally do not work – they are supposed to gratify men and keep house. And the only person who opens up to you in some way is mother-in-law. She is also young because she also got married at 20, is 45-48 now, and looks excellent. And they establish a strange relationship. They look like each other and share common interests, and one heroine begins to have sort of a feeling towards the other. It might have been her husband's brother or father, but it is his mother. The film is not so much about relationships as about social situations of the Indian woman, about a girl maturing into womanhood. I am looking forward to this, for it inspires me very much.
"You can say so many things without being rude."