How to beat the blues?
The Ukrainian-Italian film Easy receives the Venice Film Festival's Kineo Diamonds Award
05 September, 18:13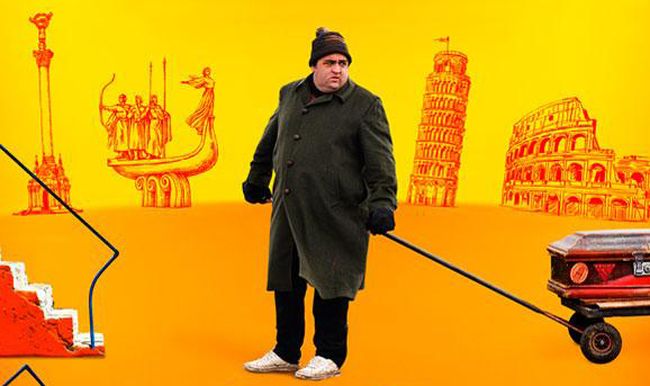 A Ukrainian-made film was awarded a prize at the 75th Venice International Festival, one of the world's largest cine forums.
"It is a very important award which clearly demonstrates competitiveness of the Ukrainian film industry. Ukrainian cinema is making itself known not only on the domestic market, but also worldwide. The Venice Festival award confirms again that Ukrainian culture is part of European culture and that Ukraine is sure to find its place in the family of Western democracies," Yuliia Cherniavska, a producer of Easy, commented to Detector Media.
Kineo Diamonds Award, a special prize of the Venice Festival, is being conferred for the 16th consecutive year. The prize jury consists of critics, film journalists and producers. In the past 15 years, the prize has been awarded to Giuseppe Tornatore, Laura Morante, Bernardo Bertolucci, Ennio Morricone, Nastassja Kinski, Matteo Garrone, Claudia Cardinale, Susan Sarandon, Natalie Portman, Marco Bellocchio, and others.
It will be recalled that the dramatic comedy Easy is the story of a once agile racer Isidoro who has won 17 Formula-3 championships, but is now just Isi, a silent, depressed, and fat man. But life gives him a chance to change everything. His brother asks him to help carry… the body of a Ukrainian, who died at his enterprise, to the border, hand over the coffin to the right person, and that's all. But the hero will find it not at all easy to change…
The film stars Nicola Nocella – it is his first big role in cinema.
The making of the dramatic-comedian road movie Easy, directed by Andrea Magnani, was funded 58 percent by the Ukrainian side (20 percent by the Ukrainian State Film Agency and 38 percent by the company Fresh Production) and 42 percent by the Italian side, namely, by Italy's Ministry of Culture and an audio visual foundation of the region Friuli-Venezia-Giulia.
Incidentally, Easy was also highly appreciated last year at the Locarno Film Festival, where Nicola Nocella, who plays Isi, was awarded, as best actor, the Boccalino d'Oro prize of independent Swiss film critics.