The U-LEAD with Europe program started its cultural activity with Kyrylo Marlinskyi's solo exhibit of painting
25 October, 2017 - 17:19
The Kyiv office of U-LEAD is on the fourth floor of an ordinary business center. Anna Fisher is head of the Sectoral Decentralization Group of the U-LEAD with Europe program funded by the European Union and its member states Denmark, Estonia, Germany, Poland, and Sweden. Thanks to this program, Ukraine has at last received a chance to become a European-spirit country with effective self-government of its citizens.
 The solo exhibit of Kyrylo Marlinskyi has opened an interesting art trend in the House of Decentralization. The oil painting exposition, which comprises "The Great Unmasking" series of canvases and other pictures, marks the beginning of a series of contemporary Ukrainian artists' exhibits planned by the Europeans.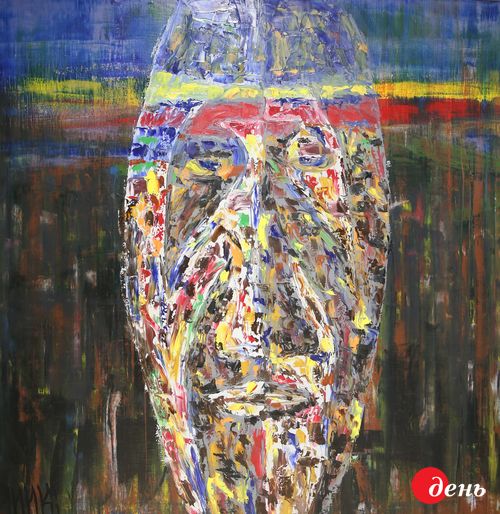 I have already heard of Kyrylo Marlinskyi before – but not at all in the context of fine arts. He was a co-organizer of Auto-Maidan Kyiv during the Revolution of Dignity. Then he traveled across half-Europe as part of the international volunteer West Wing Project. The participants in the latter acquainted Europeans with the Ukraine they did not know – the one that fights for its rights and freedoms and is European in spirit. However, when we strolled down the Landscape Alley, Kyrylo was recalling these and other merits without too much excitement. In general, this Kyiv-based polyglot and intellectual turned out to be surprisingly modest.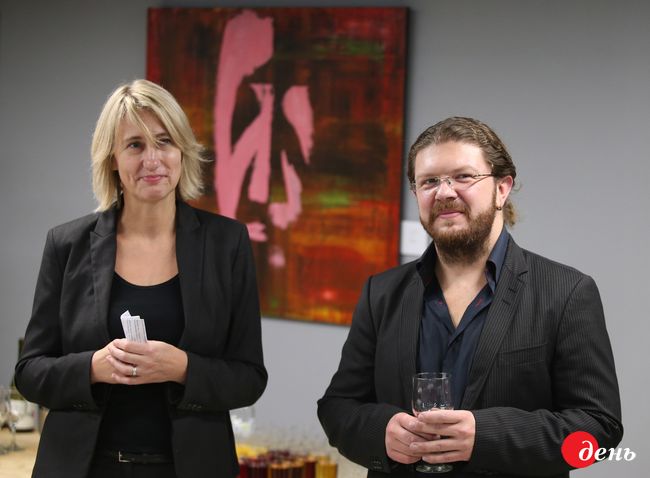 "After the Maidan, something changed in me," Marlinskyi confesses. "I could no longer 'just' earn money. I abandoned a good job, and I feel absolutely happy now to be engaged in painting only."
 Nor did Kyrylo boast of the fact that his work "by vocation" had proved to be very successful. Only in three past years, his pictures have been displayed at Mystetsky Arsenal and at the famous independent festival-cum-competition Art Prize 7 (2015, Grand Rapids, Michigan, US). Marlinskyi's paintings have topped up private collections in the US, Germany, Japan, as well as the private collection of the French Embassy in Ukraine. Although the artist gained no "academic" professional education, he creates marvelous, far from amateurish, neo-expressionist works, playing skillfully with color and… sub-consciousness.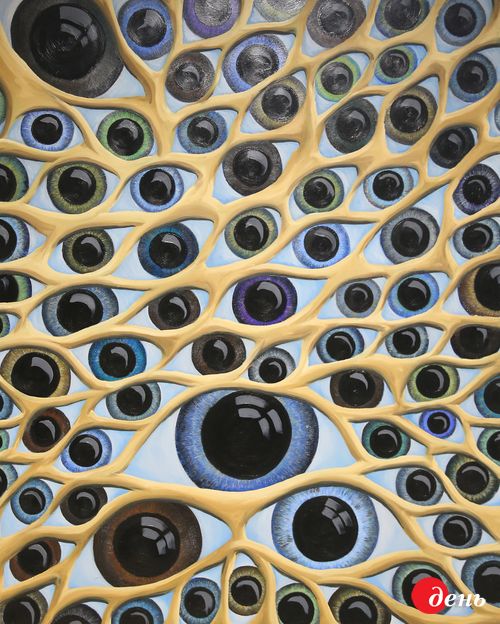 Marlinskyi's feeling of color is stunning – the harmony of bright and bold combinations resembles canvases by the legendary Wassily Kandinsky, one of the founders of abstractionism in the USSR. As for the power of influence on spectators, the Kyiv-based artist owes it to his noticeable love for painting op art – optical illusions – as well as to "playing" with mythical and poetic symbols and images. For example, his "Great Unmasking" series is not only a "shamanic" geometry of masks – you can also notice figures in the background, which seem to have come from dreams. When you look at this, you seem to be listening to a fantastic story.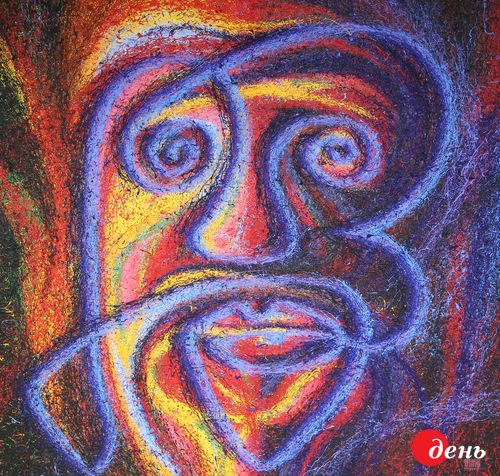 "The House of Decentralization comprises various organizations that promote the reform of local self-government in Ukraine's regions. By means of art, we intend to further broaden the ongoing dialog with our partners. For art not only reflects the way Ukrainian society is changing, but also allows discussing any very topical subjects," Anna Fisher, head of the Sectoral Decentralization Group of the U-LEAD with Europe program, told The Day. "Kyrylo Marlinskyi's exhibit will remain open until New Year's Day. We expect to gradually attract other young Ukrainian artists to cooperation."