Dnipro-based artist Serhii Aliev comments on books, graphic arts, nude models, and childhood dreams
5 October, 2017 - 11:24
Serhii KOVYKA-ALIEV (b. October 29, 1956, vil. Babaikivka, Dnipropetrovsk oblast) is a graphic artist, painter, and sculptor. In 1978-80, he worked as a [Soviet propaganda billboard] designer with the Karl Liebknecht Pipe Rolling Works in Dnipropetrovsk. In 1988, he graduated from the Moscow Printing Institute. Recipient of the Valerian Pidmohylny Prize (2006), he specializes in book design and easel drawing (wood engraving), painting, sculpture (stone, iron, wood), and [art] photography. He has taken part in city and regional art exhibits, including one-man shows in Zagorsk (Moscow oblast, 1986) and in Dnipropetrovsk [currently Dnipro] (2001, 2006, and 2008). He did the illustrations for the books To Our Beloved Kids, About Interesting Things (1999), Letters Written at Dawn: Ivan Sokulsky's Epistolary Heritage, Documents, and Photos (2001), The Primitive and Folk Art of Prydniprovia (2005), Prydniprovia Shevchenkiana; When Our People Fell Like Rye Mowed... Holodomor in Dnipropetrovsk Oblast, 1932-33; Prydniprovia Fairy Tales (2008), The Shining Firebird: Anthology for Children and Youth in Prydniprovia (2009), Three Sons and One Hero. Lower Naddniprianshchyna Folk Tales (2011), and literary series including "Ukrainian Classics," "The Light of Worldview," "In Corpore," "Back to the Roots" (Kyiv, 2007-09). He designed the journals Porohy and Sicheslav (both in Dnipro) and Khronika-2000 (Kyiv). Some of his works are stored at the Zagorsk Museum of History of Toys of the USSR Peoples, and at the Art and History Museums of Dnipro. His graphic series include "Ukrainian Ballads" (1987), "The Paupers" (1989-91), "The Old City" (1991), "The Gate" (1991-92), "Mother and Child" (1993-94), "Over the Dnieper" (1995), and "Birds," "Insects," and "The Bestiary."
We met on the fourth floor, at the Printed Graphics Studio, on the premises of the Porohy (The Thresholds) Magazine, it being Serhii's workstation as a staff member, where he carves and prints his amazing birds and insects, and teaches anyone who volunteers.
---
PARENTS
Serhii KOVYKA-ALIEV: "My parents were ordinary people. My father was a Georgian who came from Borjomi [then part of the Georgian Soviet Republic – Ed.]. In 1944, the family was exiled to Chimkent [a remote town in Kazakhstan, one of the traditional NKVD exile sites – Ed.]. My dad hid and spent years living as a vagabond. When they [i.e., local Soviet authorities – Ed.] started issuing passports, he [applied for one under the name of] Aliev to avoid the purges. He and my mom met in Sakhalin. My mom was a Gastarbeiter – she had been sent to Nazi Germany as one. She came to Dnipropetrovsk to give birth to me. I lived in a village near Orel, later in town. My dad was illiterate, but he loved the sight of books and somehow learned to read. We had a very good library at home, made of books bought at all those flea markets that were targets of regular ruthless Soviet militia [police] raids. It was then I learned to respect books, but my mother wanted me to be an artist and I loved her and respected her opinion. My maternal grandfather was a Cossack from the village of Hupalivka... I think I am Ukrainian, although I'd like to learn more about my Georgian heritage, but this is impossible."
ACADEMIC BACKGROUND
"As a four-year [Soviet] primary school student, I got enrolled in an art study group at the Young Pioneers Palace. I was enthralled, but there was also the regular street mugging practice that would keep me absent from classes for months on end... After finishing Grade 8, I got enrolled in the Assembly Technical College's Architecture Department, but here, too, it just didn't work out – probably we couldn't produce as many paintings as required. I was expelled in the second year and drafted into the Soviet army. My unit was stationed in Minsk and after demobilization I worked as a billboard designer at the Karl Liebknecht Works, painting all that 'Glory to CPSU!' stuff. Then we had a visitor. Hryhorii Cherneta (b. 1948, artist and teacher) came from Kyiv's Institute of Art. He sported a beard and looked like a regular aging academic, although he was actually young. He organized an art studio at the works and we became friends. It was then I started to get prepared for enrollment [in a prestigious Soviet institution of learning, majoring in the fine arts]. In order to sustain my family (there was a kid), I worked as a night shift porter with the local dairy factory. I twice applied for enrollment in the Moscow Printing Institute and succeeded the third time, graduating with a degree in book design. My class was led by Mai Miturich, a noted Soviet graphic artist and book illustrator, son of the distinguished futurist artist Peter Miturich. He taught me the culture of using paper, books, and a special attitude toward the line..."
IDEA
"In the fourth year at the Printing Institute, I met Volodymyr Loboda [b. 1943, a noted dissident underground artist – Ed.] and he said I was his student, right then and there. He taught me art and his worldviews. He said I should listen to Mother-Earth and learn her culture. He had a strong spirit and energy, and this helped during classes. I think he taught me the Ukrainian National Idea. Imagine: Learning all this in Moscow and becoming a Ukrainian patriot!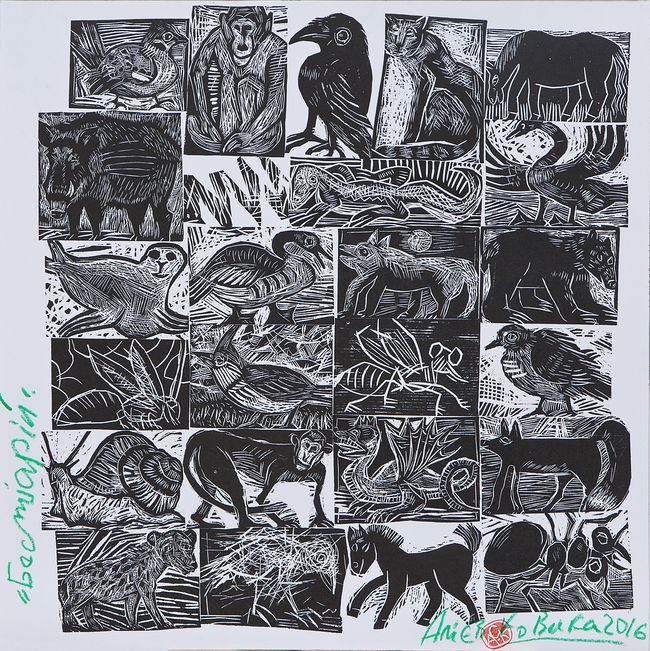 "I returned from Moscow to Ukraine being a perfect anticommunist, so much so that I didn't apply for employment with any government-run publishing companies. It was then I met Ivan Sokulsky (Ukrainian poet, human rights activist, public figure, prisoner of conscience, one of the authors of the "Letter from the Creative Youth of the City of Dnipropetrovsk," 1940-1992) who had just been let out of prison after serving a 13-year term. He and I launched the samizdat periodical Sicheslav. I was in charge of illustrations, including linocuts and photos. We worked together for three years and then he died, leaving behind a creative legacy that can hardly be overestimated. I was fortunate enough to have such teachers."
OUR STRENGTH
"River rapids and steppe – they are very important for me. I used to spend weeks wandering through ravines and preserves. I saw huge ancient oak trees. I was born in the steppe, in the village of Babaikivka, near Orel. Together with Loboda we tried to organize the Steppe rock band, considering that we all came from the steppe. The Dnieper rapids, the steppe – this is where we get our life-giving strength."
MATERIAL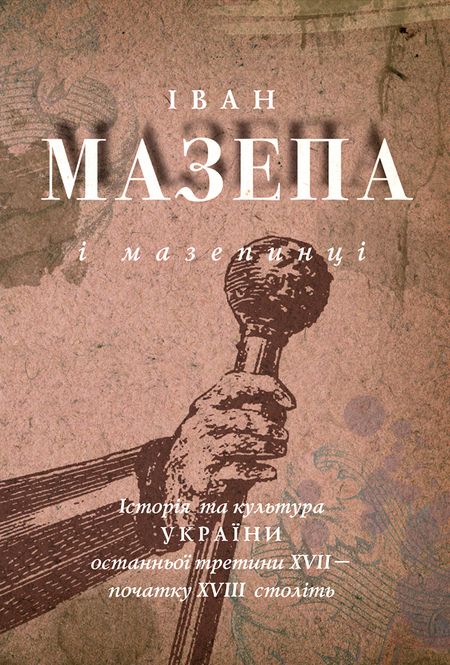 "I consider myself to be a man made of solid material. I love iron and wood. Also, books. I make everything with my hands. As a kid, back in the countryside, I could pick a brick and use a saw to shape it into something. Fellow villagers would watch it and say: 'The kid's gonna be a sculptor.' Art, sculpture or graphic arts – this makes no difference to me. I regard this as the 'good old Soviet' definition, when one was told that he was a graphic artist, he had nothing to do with painting. I can work with any material. Wood? OK, I'll use it. A book? Let me see the manuscript and I'll think what I can do. I'll do the illustrations and take care of the makeup, from page one. See, this takes professionalism. Nothing will work otherwise. All the artists I know and respect have been through this. What is most important is material. You get it, then you can solve the problem."
STEPPE, DNIPRO, WOMEN, INSECTS
"The steppe, Dnipro, Orel, my homeland, and women. These are the subjects I constantly return to. My women don't have to be beautiful. They have to be nude and this is what I call special beauty. Each time a model strips the artist faces a special challenge. We are used to wearing clothes, concealing beneath them something we would be ashamed to expose. Now imagine a model, a middle-aged woman. Here the challenge is even greater, but you can make her look like a queen.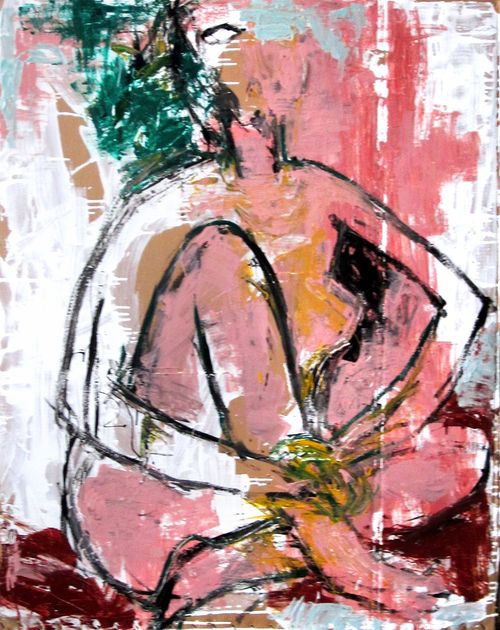 "Animals, birds, and insects make up another important subject for a graphic artist. The wild world is full of creative inspiration – even if you sketch an insect. I tried to reflect it in my 'Bestiary' and wood sculpture series. Family is also very important. I've had two families, I have two sons and they have their mothers. This is another important creative motive."
ACHIEVEMENT
"You can sense it depending on your performance. There is a difference between painting and graphics. There is no limit to achievement in painting. Here the main thing is to accumulate the image, until you don't know where another stroke of the brush will do any better. Then you'd better start working on another picture. A month later, however, you find yourself drawn back to the previous one where you find it incomplete and you can complete it. Linocuts are a different, simpler story. You do the woodcarving and that's it. Graphic arts are tough."
DISSATISFACTION
"I often find myself dissatisfied with myself, rocking my own boat with conflicting ideas. I seldom feel satisfied with what I've done, although I can't think of a time when I felt there was no way to go, that I didn't want to go on. Instead, I've always felt new ideas knocking on my door."
DREAMS
"I can't say that all my cherished dreams have come true, just as I can't say that I have made any memorable achievements. I can say that I have lived long enough... that I have done what I could and meant to do. When I was 8-9 years old, I'd wake up during the night, asking myself what was up... now, looking back, I tell myself: You have been through good and bad things, mostly the bad ones, yet you've lived your life, you're a big boy. You had to wade through all that s...t to gain your experience. You have accomplished a lot, whether or not you like all of it. You don't have a plush apartment, you don't have a limo, you don't have a bank account. So what? You have your sons and people sometimes tell you that you're doing great. If they are right, what more would you want? I wish I could tell that kid that some of his dreams would become realities."