Yaryna YURYK's works to represent Ukraine at Grand Palais in Paris
18 December, 2017 - 16:19
The jury of the Drawing and Watercolor Salon has selected some works of Yaryna Yuryk, a well-known Ukrainian painter, designer, and architect, to be displayed at the Grand Palais in Paris. This is the first time since the foundation of this most prestigious salon of watercolor in 1954 that Ukraine is represented in it.
It is not the first experience of Yuryk in the field of cultural diplomacy and representation of Ukraine in the world. She has victories in many international competitions and exhibitions of her works in the countries of Europe, Asia, and Latin America, as well as the US, to her credit. The jury of the 4th Salon of Latin America marked Yuryk among the 117 best artists from 14 countries after scrutinizing the works of 2,400 artists from 30 countries.
This year her works were been displayed at the world's two most prestigious exhibits – Spectrum at the Art Week in Miami and Art Expo New York 2017. The famous New York-based artist Jorge Rivas wrote after seeing Yuryk's works that her watercolors show a combination of spiritual perfection, unique coloring, and an original artistic invention.
She is the founder of the modern scientifically proven cordocentric philosophical trend in the Ukrainian art of watercolor. The unique artistic style of Yuryk's works is based on dual coding: influence on spectators and professionals – artists and art critics. This art was created on an energy level.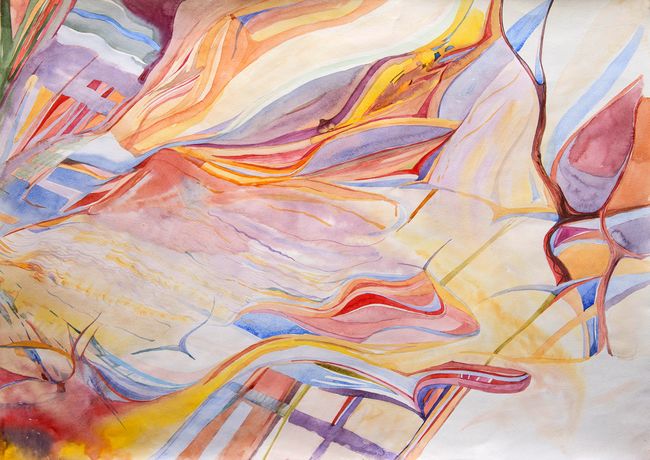 Art critics point out that she penetrates into the sacral-semantic spheres of identity, overstepping space-time limits, and introduces the archetypes of Ukrainian identity, where the image is vested with memory in the context of a worldwide art process, which also reflects her esthetic and philosophical intellectual pursuit in science. Art critic and artist Madan Chitrakar notes that it is watercolor that has enabled her to create the meaningful forms of her visual language.