The Pinsel Museum of Lviv is hosting an exhibition of Mykhailo Dzyndra's works
10 August, 2017 - 10:03
An exhibition of two dozen sculptural images has been launched at the Johann Georg Pinsel Museum of Sacred Baroque Sculpture and, according to director of the Lviv Art Gallery Taras Vozniak, it should be seen as a kind of dialog between the genius of the late Baroque and Rococo, who lived and worked in the mid-18th century, and our Modernist contemporary. "Some people may reject this direct 'collision' of such different styles, others will give it a think, while others yet will be really delighted," Vozniak said at the opening of the exhibition and added that the ongoing "dialogic" display was a "trial balloon" before the next exhibition which would involve the Lviv Art Gallery and be held in Antwerp (Belgium) and where the works of Pinsel, Michelangelo Merisi da Caravaggio, and Georges de La Tour would be presented side by side.
Mykhailo Dzyndra (born on November 8, 1921, died on September 8, 2006) was a Modernist painter, graphic artist, and sculptor. He was born in the village of Demnia, located in the Mykolaiv raion of the Lviv oblast. Dzyndra learned the three-dimensional plastic art at the Lviv Industrial Art School, taught by the masterly sculptors Bohdan Mukhin and Ivan Severa. His own creative career started in exile in early 1948, as the sculptor frequently exhibited his works at Ukrainian collective exhibitions in Germany and the US.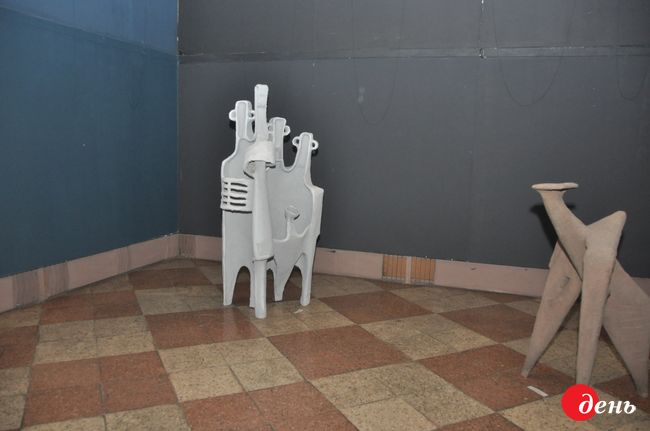 The artist returned to the homeland after independence, and not empty-handed either: he donated all his creative treasure to Ukraine, amounting to over 800 (!) sculptures, and not only them, as he also built a structure to house the museum with an area of 1,409 square meters. Thus, the Dzyndra Museum of Modern Art was opened in Briukhovychi near Lviv as a branch of the Art Gallery. It is cared for by the artist's widow Sofia Dzyndra. By the way, the Dzyndra Museum is the only museum of modern sculpture in Ukraine, displaying a huge collection of works of abstract art, including sculptures of plastic associations, abstract forms, and relief portraits.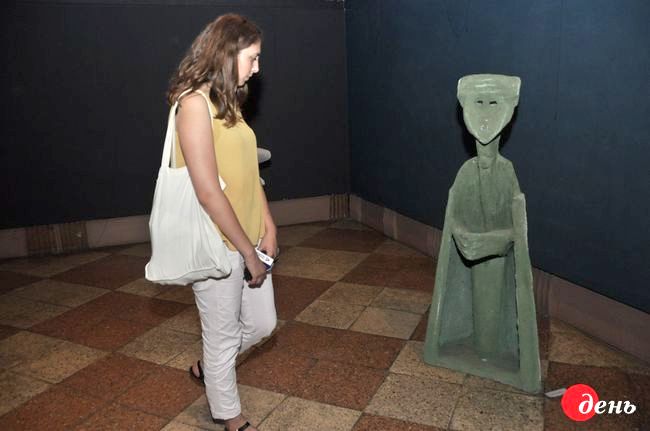 A small bit of Dzyndra's colossal legacy will be exhibited at the Pinsel Museum until August 31. Meanwhile, those who have grown interested in the work of the Master are welcome to visit the unique museum in Briukhovychi.