A festival of Ukrainian film will be held in Sweden
The screenings will be held at Hagabion, one of the most famous Swedish independent cinemas specializing in arthouse films
26 October, 18:06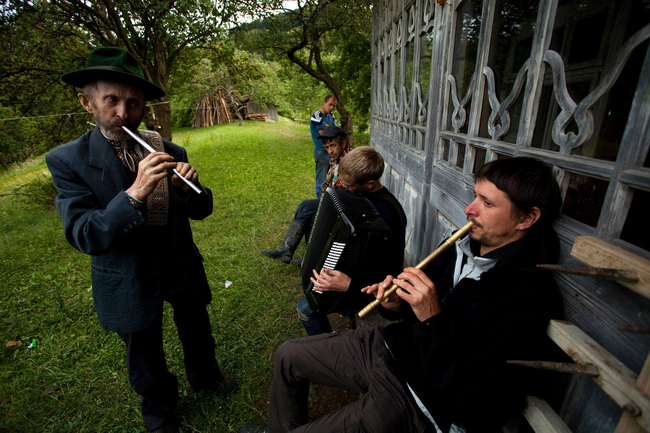 The festival is organized by the Ukrainian community of the city of Gothenburg with the support of the municipal department of culture and in cooperation with the Ukrainian Institute in Sweden.
Swedish Gothenburg will host the second Scandinavian festival of Ukrainian film in October and November. The screenings will last from October 25 to November 7. The Swedish audience will be shown three feature-length films and a selection of short works, i-pro.kiev.ua reports.
The festival will open with Ostap Kostiuk's film The Living Fire which was recently released to theaters in Ukraine. The program's next event will be a screening of Atomopolis. Assembling Utopia. Co-directed by Stanislav Menzelevsky, Anna Onufriienko, and Oleksandr Teliuk, it is a joint project of the International Festival of Cinema and Urbanistics "86" in Slavutych and the Dovzhenko Center. The film is assembled from newsreels which chronicle construction phases and everyday lives of seven Ukrainian cities that serve or served workers of nearby nuclear power plants. The festival will be wrapped up with a selection of short works which includes Nadiia Parfan's Reve ta Stohne on Tour, recently shown at the International Film Festival in Warsaw, and five entries from anthology The Locals, which portrays urban Ukraine: 70 Streets by Maks Lyzhov, In the East by Petro Armianovsky, In the Middle of the Cottages by Oksana Nosach, I Am at the Playground by Paul Graneck, and Luhansk – Kyiv by Olena Panchenko. The Locals offers a selection of films created during cinematic workshops of the "My Street Films Ukraine" program, which are conducted by the festival "86" in Ukraine and abroad.