The phenomenon of imitation coins is the subject of historian Fedir Androshchuk's unique study
19 October, 2016 - 18:03
The latest book authored by the Doctor of Sciences (History) was published this year by Laurus Publishers. Written in English, it is entitled Images of Power. Byzantium and Nordic Coinage c. 995-1035. It deals with Scandinavian imitations of Byzantine silver coins minted by Emperors Basil II and Constantine VIII from 989-997. Scandinavian imitation coins stayed in circulation throughout the first half of the 11th century. Similar imitations of Byzantine coins have been found in the Taman Peninsula as well.
The author, a Ukrainian historian who now works in Sweden, has long been studying contacts between Byzantium, Ancient Rus', and Scandinavia. Androshchuk's newest work is, in fact, another link in the long line of such studies. His Images of Power comprises scholarly articles, a detailed catalog, and a set of color images of coins held at the Royal Coin Cabinet in Stockholm. "This collection was already well-known. Prominent numismatist Brita Malmer prepared a publication of these coins, but it totally lacked interpretation, being just a traditional numismatic work which consisted of coin images and their metric data. Basically, no one has ever interpreted these materials in any way, as it was unclear what to do with them. Meanwhile, I was interested in the phenomenon of imitation itself, and so decided to do such a study," Androshchuk told us.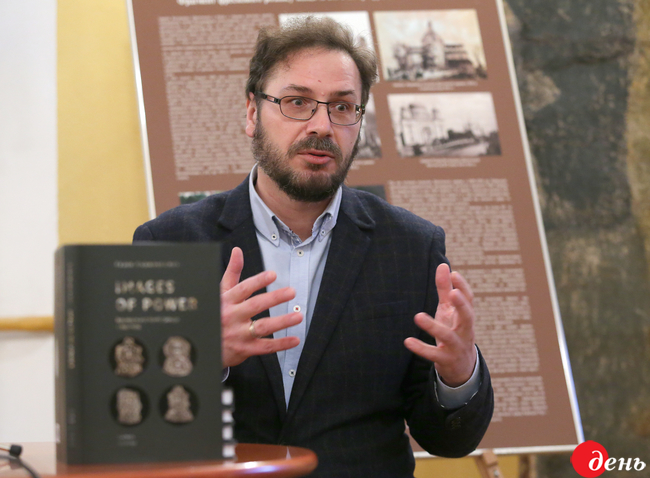 The historian argues that Images of Power is a book about Byzantine influence, because that empire was a pretty significant factor not only for the Slavic countries, but also for the Western ones. "For example, members of the Carolingian dynasty imitated some Byzantine features. They did it quite superficially, even ritualistically, but they did try to emulate that splendor and wealth," Androshchuk added. "So far, Byzantinists have been doing things related to their topic, while Rus' scholars have clung to their own. Meanwhile, imitation products are not quite understood, even though they offer an important key to comprehension of certain matters. This is because basically, Ancient Rus' culture itself is often an imitation of Byzantium. For example, Ancient Rus' bracelets [which covered the wearer's arms from elbows to wrists. – Author] came here as a Byzantine fad."
In fact, the importance of Androshchuk's study is precisely in that it is not limited to one historical discipline; the scholar looked for parallels and intersections in various branches of science. It allowed him to assess certain phenomena from a global perspective, to create a historical portrait of an age as it unfolded.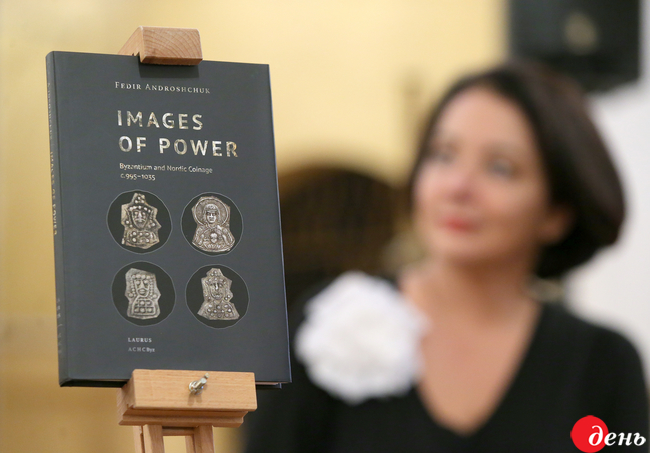 By the way, the book immediately attracted great interest. According to Androshchuk, experts who have seen the publication have spoken favorably of it. Meanwhile, Laurus's director Polina Lavrova shared her impressions with us: "The book came through quickly and has been a success. It has already made an appearance at the Lviv Publishers' Forum. We showed there a series of books related to archeology, including those of other publishers, and Androshchuk's book found buyers on the very first day, even though we thought it would just stand idly there. However, people were coming to us specifically to buy it."
Visually, the book makes a very good impression, its design is restrained and thoughtful. So, quoting a joke popular with those who contributed to its creation, even people who speak no English will still be able to enjoy this new book. After all, who would object to looking at images of power created over two eras?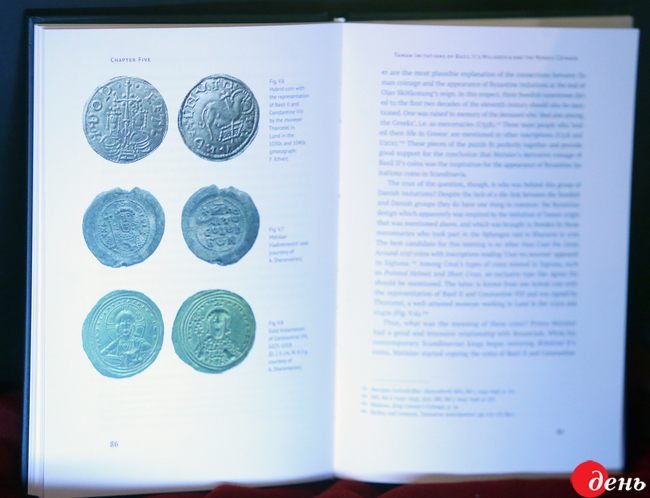 Meanwhile, Androshchuk is not going to leave the field of studying imitations and cross-influences of ancient civilizations. The historian noted: "I am still working on it at the moment. It includes, for example, studying the Vikings' activities in Eastern Europe, their influence and how they experienced some cultural influences in turn and how their material culture in Northern Europe was impacted by these." Therefore, we will see more bridges between ancient civilizations being rediscovered.