An animated cartoon has been made in Ternopil about disabled children's adaptation
28 March, 2017 - 11:25
The Ternopil Ihor Gereta Regional Communal Experimental Comprehensive School of Arts held a roundtable  to discuss adaptation of children with special needs in the school environment. An animated cartoon, One-Winged Nightingale, was shown as part of this event. This video project is based on a fairytale broadcast by the Volyn Oblast State Television and Radio Company (TVRC). The author of the text is Lviv-based psychologist Oleh Romanchuk. The idea to make an animated film belongs to Ternopil residents Anatolii and Liubov Venhrynovych whose son Lesyk, 12, suffers from congenital cerebral palsy. The fairytale by Romanchuk, with whom the family once mingled, became a household book for them and for other families that have children with special needs, schools, kindergartens, and experts, Anatolii says.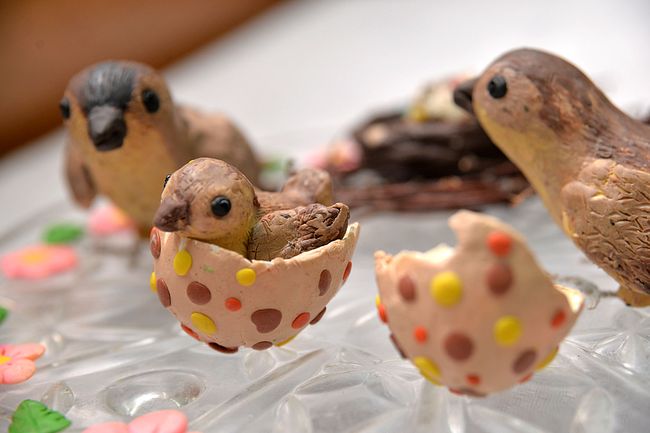 "Once, surfing the Internet, we came across the audio version of this fairytale. The Volyn TVRC invited Volyn Oblast Puppet Theater actor Petro Savosh to read out this fairytale. This gave us a major impetus to implement the idea," Lesyk's father said. Among those who worked on the film are Oksana Kuzmenko, Ihor Belovskyi, Volodymyr Buniak, and Olha Melnychuk, a folk handicrafts school teacher. It is Melnychuk's deft hands that shaped the protagonists – birds – from plasticine. Lesyk and his little sister Khrystynka helped, while classmates Irynka Zhyhailo, Nastia Herashchenko, and Oleksii Zinchuk were busy making some scenery elements. Lesyk has only 10-percent eyesight, and it is important for him to develop the motor function of hands. For this reason, he attends Melnychuk's ceramics study group. The boy also sings very well. He studies vocalism in school and enthuses about informatics. The animated cartoon was made in the Venhrynovyches' house. About half a thousand shots were taken to breathe life into the picture and make a short video sketch about Lesyk, his family, and friends. They intended to emphasize that children with special needs can and must communicate on a par with their healthy peers.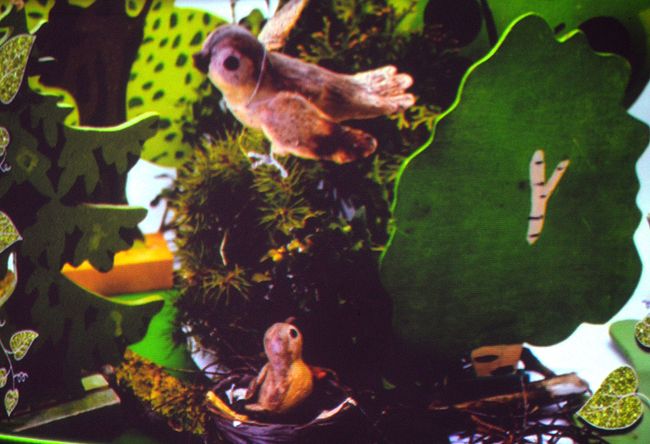 Tetiana Horbonis, director of the Ternopil City Center of Social Services for Family, Children and Young People, which monitors the families with disabled children, told The Day that there are about 900 children with limited capabilities in Ternopil. "I wish the parents of children with special needs would not lose heart. They must follow the example of this very good family which has found strength and courage to create and develop the feeling of beauty in the child, share it with the surrounding people, and help the latter to understand that there are children with special needs around. And when not only parents, school, peers, and neighbors, but also every ordinary person shows care, the society itself will be happier," Horbonis pointed out.