A painting by Volodymyr Zhupaniuk is presented at the Museum of Volhynian Icon
18 December, 2017 - 16:06
This is the work of artist Volodymyr Zhupaniuk, who exhibits his sacral paintings at the museum. It summarizes a decade of his career in this sphere, while it is the first time that the painting Our Lady of Kholm in Events and Facts has been put on display. After the closing of the exhibit, the painting will be handed over to the Volhynian Museum of Local History. The painting was purchased for the museum by Ridna Volyn, a charitable foundation.
Zhupaniuk, a painter with a 40-year-long career, holds the Job Kondzelevych Prize (a regional award). This skilled graphic artist, watercolorist, landscape painter, and author of a series of icons has a broad circle of admirers. His works, filled with patriotism and admiration for the beauty of the surrounding world, decorate private collections in Ukraine and abroad.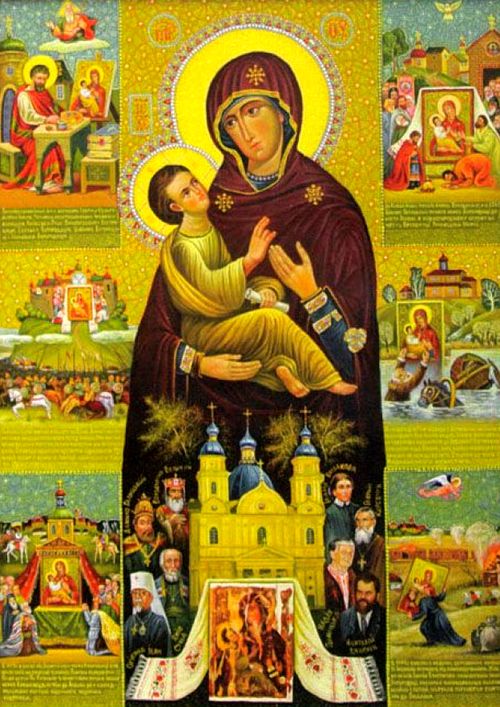 Illustration courtesy of the author
Some works belong to the collection of the Ukrainian Museum of Local History. Over the recent decade, Zhupaniuk has created a sacral series. The Cross of Boremel; Our Lady of Volhynia, Patroness of Volhynian Land; St. Nicholas, Patron Saint of Lutsk; Eucharistic Christ: The Last Supper, and others are not just masterly painted canvases. They are works filled with spiritual, historical, and cultural dimensions. Their plots are based on historical events, legends, and folktales. The creation of each picture was preceded by the artist's long and thorough research into the topic on which the painting was based.