Ternopil artist Olesia Hudyma's paintings will appear on stamps of Ukrposhta
11 June, 2018 - 16:15
The "Ukrainian Soul" exhibition of young creative artist Olesia Hudyma's paintings, which opened at the Ternopil Regional Art Museum on June 1, can be termed a positive explosion. Colorful, fascinating paintings from the series "Flowers," "Ukrainian Madonna," "Angels of Peace for Ukraine" 'sounded' especially atmospheric when accompanied by Wolfgang Amadeus Mozart's music. As Hudyma told The Day, she painted a lot of works while listening to his tunes. Hence, there is also a painting named Flowers for Mozart among more than 40 works on display.
Hudyma is a journalist by profession. She started painting in 2007 and has created a thousand paintings since then. The artist has to paint even at night sometimes, because her four children need attention too. She says that without her husband, she would have never been able to cope with the domestic chores. Photographer Liubomyr Kit is now her art manager as well. Hudyma started with the "Sleepwalker" series, and continued with "Steps" as well as already mentioned "Angels of Peace for Ukraine," "Ukrainian Madonna," and "Flowers." Her works are in private collections almost all over the world, except for Australia and Argentina. They were exhibited in Kyiv's Mystetsky Arsenal this May. Soon, the talented Ternopil artist's series "Ukrainian Madonna" will appear on stamps of Ukrposhta, while the painting The Tree of Life will be made into a greeting postcard. Well-known British company Wraptious has already reproduced Hudyma's "Flowers" on cushions made out of vegan suede.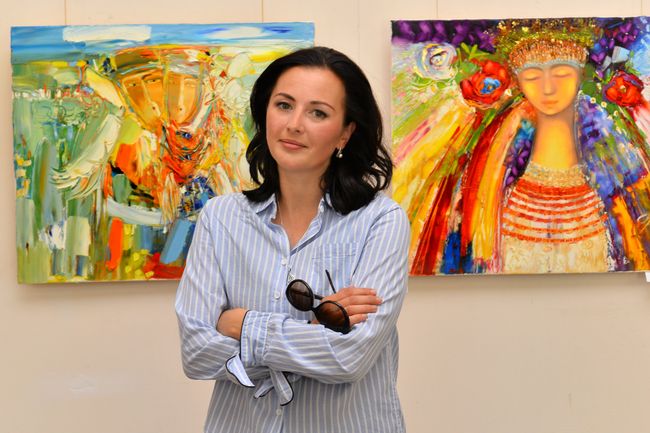 Last winter, the artist's works appeared on the covers of the Canon periodical, published in the American city of Portland, and in the Kyiv magazine Slovo Zhinky. Hudyma's paintings reflect an eclectic mix of artistic styles, including impressionism, expressionism, abstractionism, symbolism, naive art, mathematism, magical realism, and postmodernism. The artist emphasizes: her paintings are intuitive, heart-created spontaneously, not based on traditional rules of the art. "However, in order to paint like this, one needs to develop technically for many years beforehand," Hudyma believes. Her personal techniques include impatto and sfumato, done using masticks, brushes, and combs. The painter admits that she is impressed by the art of positivism. "Now it is the purity of the colors in the picture that I need, and it is very difficult to achieve," the artist told us.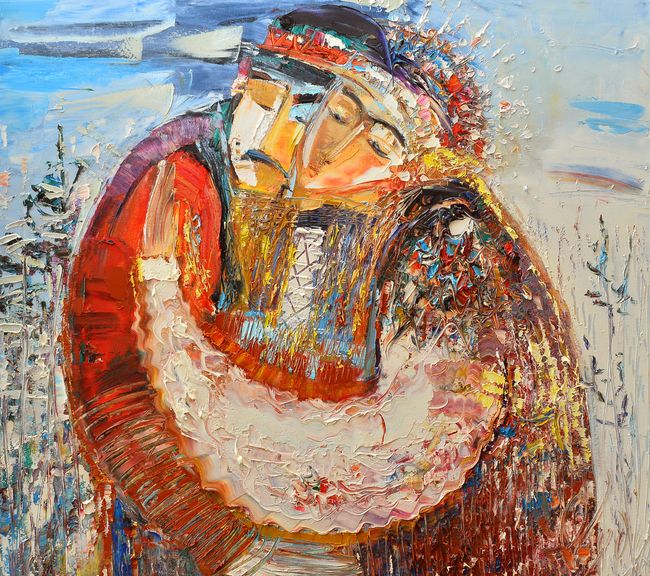 Hudyma's works will be exhibited at the Ternopil Regional Art Museum until June 18. This is the third solo exhibition of the young artist in her hometown.