An exhibition of Austrian photographer Peter Lagler has opened in Kyiv
23 May, 2018 - 16:29
Vienna has a long history, which is defined not even by centuries, but by entire epochs. Each of them has left its mark on the architecture of the city as it reflects the events of the past. In particular, Vienna has St. Rupert's Church, which was erected in the 8th and 9th centuries in the Romanesque style. It is even called the coeval of the city, since it was the first new building after the Roman troops withdrew from the area, leaving only ashes in their wake. It is believed that this church was the nucleus around which the city grew, destined to become the largest in Europe (as of the early 20th century). At the same time, Vienna has skyscrapers as well, dominated by metal and glass, futuristic designs and non-standard structures; they predominate in Donau City, the business center of the Austrian capital.
This diversity of the city is evident at the "Soul of Vienna" exhibition by Peter Lagler, a professional Austrian photographer who doubles as a high sea captain. His works are exhibited in galleries in Denmark, Slovenia, the Czech Republic, and Germany. Now, visitors to the Sophia of Kyiv National Sanctuary can also enjoy the profoundness of the Austrian master's work. Lagler readily agreed to the Ukrainian offer: "I am very glad and proud that I can show my photos in such a famous location which Sophia of Kyiv is. I love Ukraine, and have been coming here with various exhibitions for two and a half years. Some of them are ongoing in other cities."
COMBINING DIFFERENT EPOCHS
Initially, the organizers planned to hold an exhibition of Lagler's photos in which Baroque buildings alone would be depicted, as the Ukrainian shrine also partially represents this particular period. However, the photographer has decided to take a broader focus and show the environment in which the memories of the Baroque live. That is, he focused on photographing not individual structures, but specific locations of the city, which show a whole range of historical memories embodied in architecture.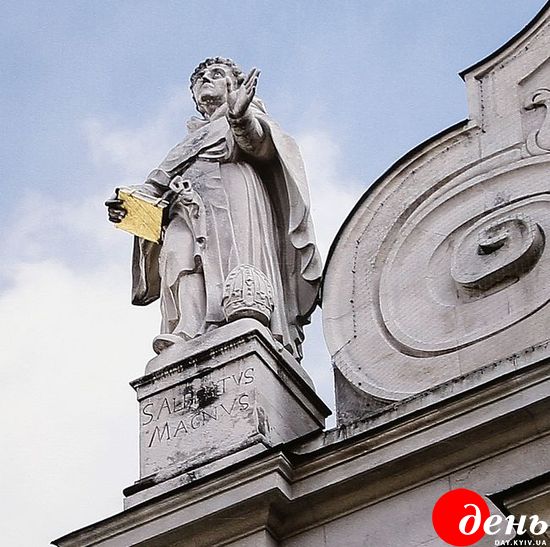 This coexistence of different ages is a cross-cutting theme of his exhibition. That is why it features a photo of the house with a sculpture of a Turkish warrior in Freyung Square, with a skyscraper seen in the background. Often, this combination of two historical spaces is achieved through the use of reflections, including ones in shop, car or bus windows. For example, there is a picture showing a 17th-century cathedral reflected in the windows of modern houses. As experts note, such a technique allows the artist to create a multilayered, collage-like, sometimes surrealistic image of the city. "Such a combination of specific epochs' embodiments can be harmonious or not. But we do live in the 21st century, so they should be incorporated," Lagler commented.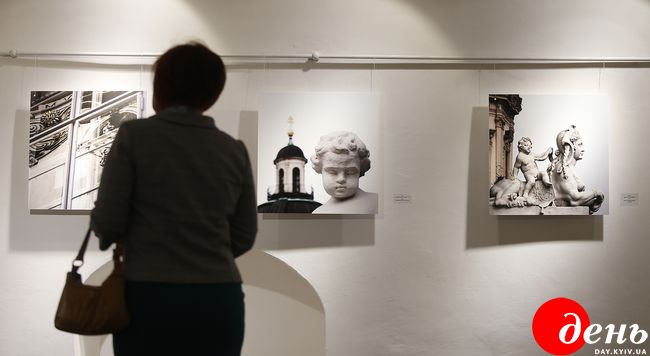 THE DOMINANCE OF IDEAS IN MODERN ART
Such an aspiration of the photographer is not only his individual intent, but at the same time a reflection of our era. "This is conceptual in nature, because contemporary art has returned to the dominance of ideas," Ukrainian artist Viktor Khomenko explained to us. According to him, the Soviet-era art was completely ideologized and strongly biased. Formalism, as a declaration of pure art, form, color, was considered the worst flaw of all. Now the situation has changed. "Now formalism is considered too routine, and the idea prevails. Modern young artists even have such a paradigm where the material does not matter. That is, it does not matter whether it is a canvas, a photo, an installation, an audio installation, etc... And in this case, Lagler's combination of idea, form, and professionalism has been very successful," the artist noted.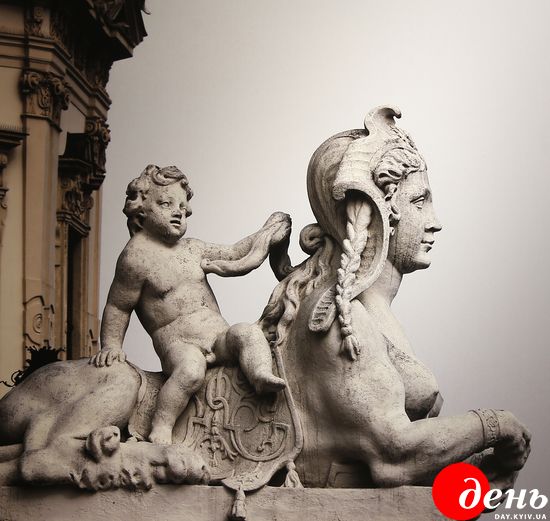 Even the arrangement of photos is conceptual. For example, next to the image of already mentioned St. Rupert's Church, one can see a photo of the modern Aspern Bridge, covered in a lot of graffiti. They are separated by more than a thousand years, at the same time there is something that brings them together, namely Vienna. Only together they form its story, the true essence of the city. "These photos are the soul of Vienna. It is a mystical and spiritual, classical and modern city," Lagler shared his thoughts with us.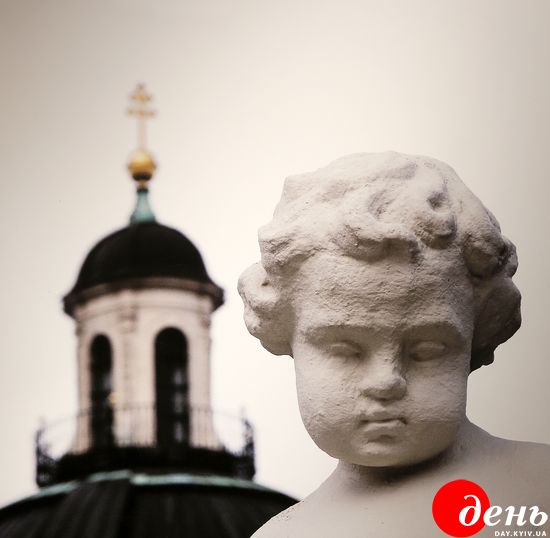 A CHANCE TO MUSE ON WHAT THE SOUL OF ONE'S HOMETOWN IS
In addition, the work of the Austrian photographer is important for Ukraine for several more reasons. "Lagler is an interesting phenomenon on the Ukrainian art scene. Firstly, because he has an unobstructed, fresh look. Secondly, he represents the tradition which we have not been able to recover. After all, the fight against photography began in Ukraine immediately after the Bolshevik revolution. They could literally shoot you dead for owning an unregistered camera in the 1920s. Only NKVD-approved photographers were allowed to work. And the photography has not been mentally revived, apparently, since then. It is absent in our art market," Khomenko told us. "The works displayed by Lagler are creative, aesthetic, and emotional. This is something we lack due to being a province. Because a province is always looking around, to see what is happening, where and how. It is less looking inside itself than it is reflecting external influences."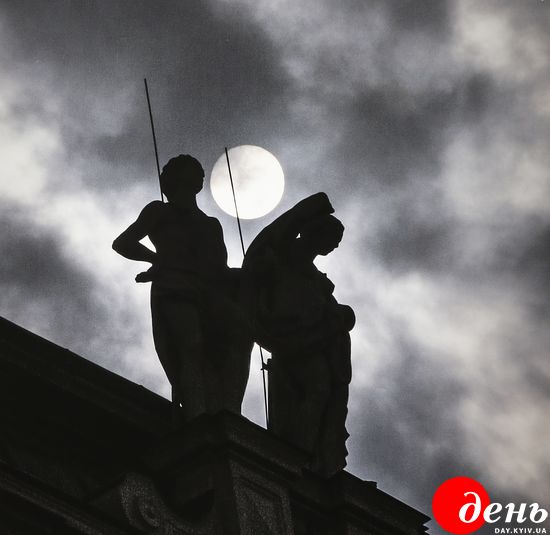 Fortunately, the tradition of Ukrainian photography is being gradually revived. However, what we can definitely agree with is the fact that Lagler's works, with their sincerity, depth, unordinariness and meaningfulness, make us think about ourselves: how many cultural and historical codes still remain obscure, unexpressed in Ukrainian society. And that is probably why people find destroying monuments so easy, because "our own" legacy has not become the subject of attention and respect yet.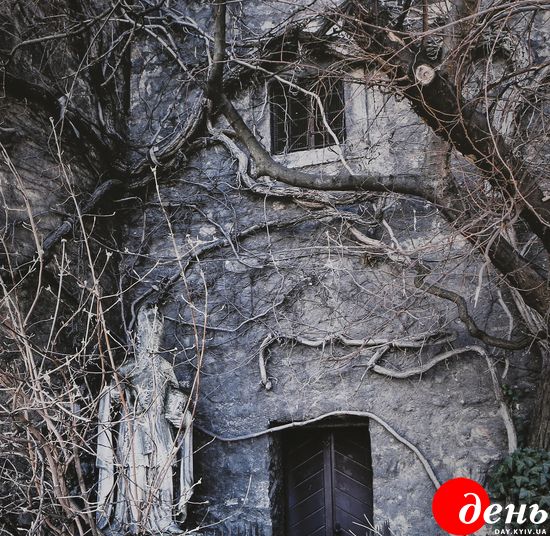 Therefore, visiting the exhibition will allow one, firstly, to see Vienna not in the way one sees it in tourist guides, where all known buildings are sorted into epoch niches. Lagler's photos, so to speak, record them in the natural environment, that is, among buildings of other periods. And besides, this is a great chance to muse on what the soul of one's hometown is.