Two geniuses – Zweig and Schiele
Week of Austrian Cinema to begin on April 19
19 April, 17:48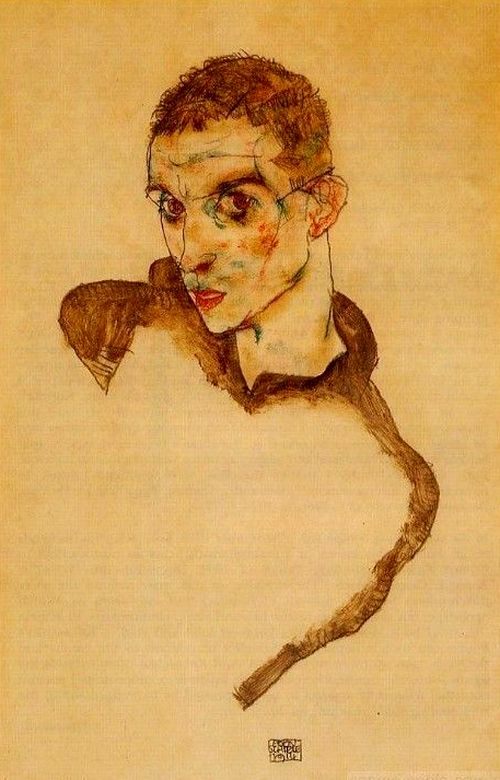 This year's festival is dedicated to outstanding Austrian art persons, including artist Egon Schiele and writer Stefan Zweig. The film Egon Schiele: Death and the Maiden deals with the life of a Vienna-based expressionist artist and is titled after his picture of the same name. The main theme of Schiele's oeuvre was depiction of the human body. He revised the concepts of classical painting, where the body was the object of beauty and contemplation. But Schiele regards the body as a subject. The artist tries to trace his relationship with it and understand what the body is and why it is needed at ll.
The beautiful women who surrounded Schiele were always crucial to his life and oeuvre. Two of them – sister Gerti and model Wally Neuzil, perhaps his only true love – played a decisive role. The film had five nominations for the Austrian Film Award and received the prize for best female role. The movie's director Dieter Berner personally visited the festival to present his work to Ukrainian audiences. The current festival's poster is based on Egon Schiele's self-portrait of 1913.
Also on the program is another biopic – Maria Schrader's film Stefan Zweig: Farewell to Europe. The picture is about the life in exile of a Jewish-Austrian intellectual, one of the best known German-language writers of his time.
The Dreamed Ones is a film that shows the breathtaking love story of poet Paul Celan and writer Ingeborg Bachmann. Celan is the son of the Jews who died in a death camp, while Bachmann is the daughter of a German Nazi party member. They were lovers for 20 years and left a considerable number of love letters which formed the basis of Ruth Beckermann's experimental film.
Documentary cinema is represented at the festival by a new film by Ulrich Seidl. Safari is a hyper-realistic portrait of the Europeans who travel to Africa to kill exotic animals and come back home with trophies. The picture premiered in the out-of-competition program of the 73rd Venice Film Festival.
Visitors of the Week of Austrian Cinema can also see a traditional collection of the best works from Ars Electronica, an international festival of multimedia arts. This event, held annually in the Austrian city of Linz, presents cutting-edge visual technologies.
The Week of Austrian Cinema 2017 will be held in Kyiv, Dnipro, Odesa, Kharkiv, and Chernivtsi. The organizers are the Austrian Cultural Center and the company Art House Traffic. The films, selected with the help of the Diagonale film festival, will be shown in the original language with Ukrainian subtitles.