Ukrainian people is fantastically rich
Aftertaste of the second season of the Ukrainian Fashion Week's project ORIGINS
21 October, 17:37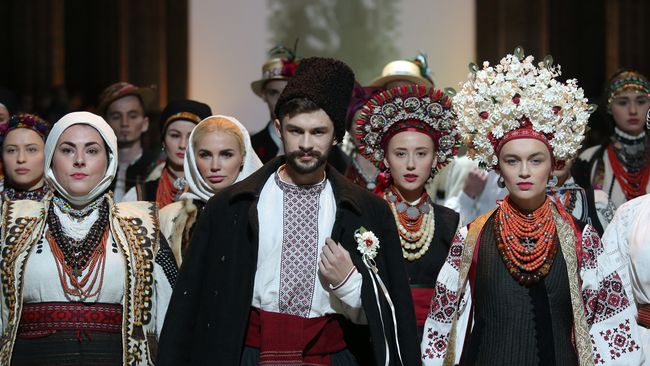 The Ukrainian Fashion Week included for the second time a project that reinforces the idea that "Ukrainian people is fantastically rich," we mean the ORIGINS.
"When this project was being created, it was probably totally experimental. Now, though, everyone is waiting for it to occur for the third time," the Ukrainian Fashion Week's spokesperson Inha Vyshnevska said.
It comes as no wonder, since the project, made possible through the efforts of a few enterprising and creative people, allowed several hundred visitors to see on podium on October 18 garments which have become too rare to be seen anywhere, and are now held in private collections. Meanwhile, hundreds of thousands more can now see them on hundreds of photos and video reports made by the media, including The Day.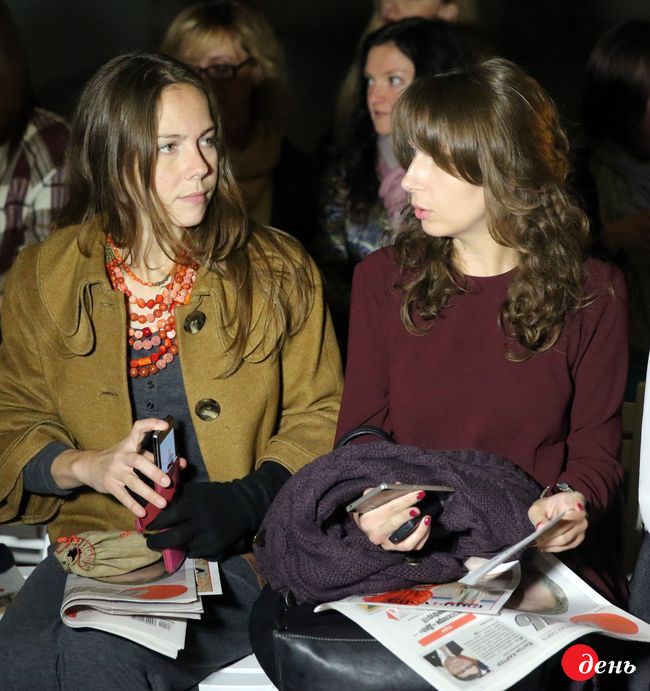 Yurii Melnychuk, Volodymyr Shchybra, Olena Skrypka, Liudmyla Sivtseva-Klymchuk, Ihor Perevertniuk, Natalia Chabaniuk, Vitalii Provolovsky, Bohdan Petrychuk, Oleksandr Volovodovsky, the Afanasievs, and Hanna Yarovenko all offered garments from their private collections for display on the fifth day of the Ukrainian Fashion Week.
These outfits are centuries-old, some of them have been restored, but still look fresh, elegant, practical, and exquisite...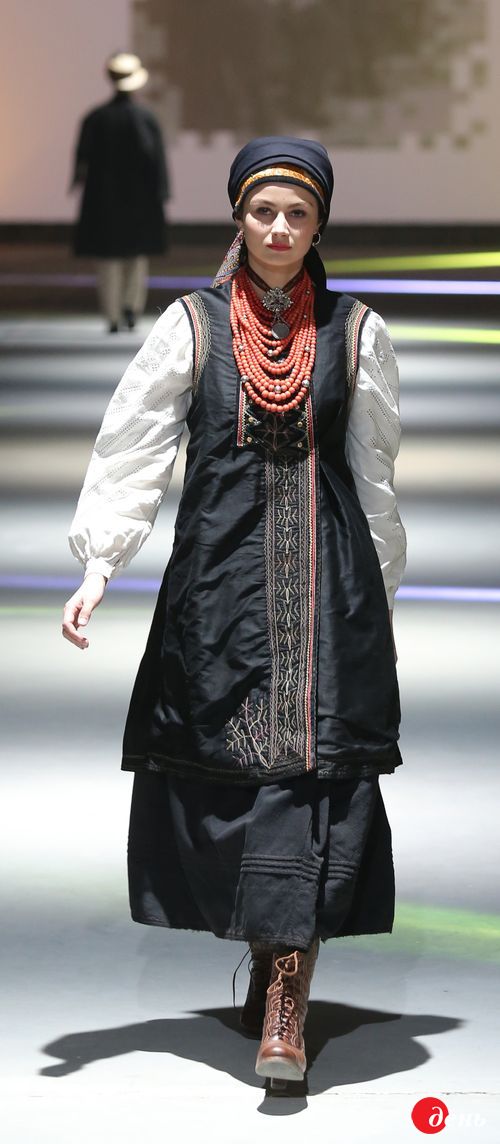 Undoubtedly, most of these images will look equally appealing on ladies of the 21st century. For example, look at pencil skirt, popular with fashion-conscious women now. Imagine: even a hundred years ago, Ukrainians knew a lot about making this wardrobe item to look as ladylike as possible. Meanwhile, blouse top, which expands from the chest, has been out of fashion trend for several seasons already. It sounds funny, but it is still a fact: Chloe fashion company already calls Ukrainian women's favorite blouse with wide sleeves an element of the boho-chic style, while we call it "return to the origins."
COMMENTARY
Maryna SHCHERBENKO, phalerist, art curator, curator of the ORIGINS project:
"I am delighted with the people I met through the ORIGINS project. Marichka Kvitka, Yurii Melnychuk, Liudmyla Sivtseva-Klymchuk, and others are working hard to keep our memory alive, to preserve knowledge of the customs, traditions, rituals, clothing, folk art, so that we have something to convey to children and grandchildren. With great love, taste, and admiration, they prepared the Ukrainian folk costume display as part of the project. Clothing and accessories were collected piece by piece from private and museum collections, some costume details had to be restored. It is these people and their work that enables us to understand that folk art is an important source of enrichment of our national culture."