115 participants from various cities of Ukraine presented a large-scale project at the Central House of the Artist
16 May, 2018 - 15:39
The second national exhibit "Ukraine's Contemporary Art of Fire: Ceramics, Glass, Metal" was organized by the decorative and applied arts section of the Kyiv branch of the National League of Ukrainian Artists (NLUA).
The large-scale art project vividly displayed all kinds of manmade three-dimensional compositions, decorative vessels, modeling and pottery art objects, enameled paintings, metallic sculptures, forgings, and jewelry, fancy glass and stained-glass items. This uniquely large exhibit includes 370 objects of the "art of fire," the most important field of Ukraine's professional decorative art.
It will be recalled that the term "art of fire" was first used in 2015 at the first national exhibit which project organizers decided to hold once in three years – on the pattern of the Triennale regularly held by the NLUA's directorate of exhibitions at the Central House of the Artist in the field of all arts, including painting, graphics, and ornamental textile. The name was deliberately chosen to carry a certain symbol, for art pottery, glass, and metal, which are baked in an oven at a high temperature (up to 1,400 degrees), are literally born out of fire.
This art project is the result of a several years' strenuous joint effort by a team of the NLUA's curators: Volodymyr Balyberdin (head of the decorative and applied arts section of the Kyiv branch of the NLUA), Zoia Chehusova, Halyna Diuhovska (project curators/coordinators), Marko Halenko, Olesia Dvorak-Galik, Volodymyr Khyzhynskyi (pottery section curators), Stas Kadochnikov (glass section curator), Tetiana Ilina (fancy enamel section curator), members of the NLUA's Art Exhibitions Directorate, including Oleksandr Tsybulskyi, Maria Derehus, and its director Ihor Voloshchuk. The team has done fruitful work: the powerful exhibit proves that the "art of fire" has not faded out in the past three years. On the contrary, it has kindled inner "fire" and creative inspiration in the participants aged from 22 to 79 – 115 artists from various cities of Ukraine: Kyiv, Lviv, Poltava, Lubny, Dnipro, Zaporizhia, Odesa, Lutsk, Uzhhorod, Ternopil, Sloviansk, Donetsk, and Simferopol, who demonstrate a never-ending polyphony of forms and colors in the innovative-style ceramic, glassy, and metallic images.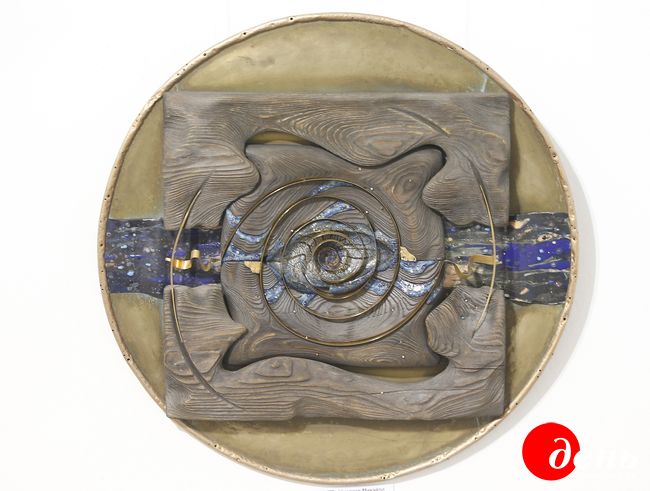 We must single out the art pottery section which leads in the number of masterpieces at this year's project. The figurative and abstract decorative works of the following passionate and avid ceramists – Nelli Isupova, Volodymyr Khyzhynskyi, Marko Halenko, Olesia Dvorak-Galik, Andrii Iliinskyi, Gia Miminoshvili, Yurii Musatov, Andrii Kyrychenko, Yelyzaveta Portnova, Yurii Voitovych, Vira Tomashevska, Tetiana Zaitseva, Natalia Chernychenko-Lampeka, Mykola Lampeka, Leonid Nahirniak, Viktor Butkaliuk, Volodymyr Onyshchenko, Bohdan Tomashevskyi (Kyiv); the undeniable virtuosos of professional pottery Anna Lysyk, Stepan Andrusiv, Vasyl Bodnarchuk, Tetiana Pavlyshyn-Sviatun, Ihor Bereza (Lviv), Yevhen Ovcharyk (Ternopil), Volodymyr Kovaliov (Sloviansk, Donetsk oblast), Valentyna and Olena Bero (Donetsk), Rustem Skibin (Simferopol), Myroslava Rosul, Viacheslav Vinkovskyi (Uzhhorod), Yulia Bahatska, Kateryna Vlasova (Poltava), et al. – reproduce wonderfully the surrounding and unreal worlds, calling boundless associations in the minds of spectators.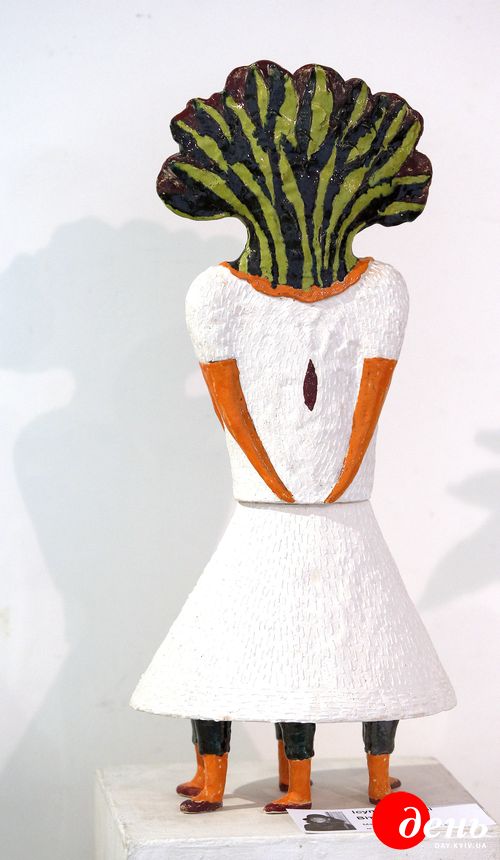 What looks very impressive at the exposition is a collection of big fancy-enamel paintings by such noted masters, who apply this complicated technique known since the times of Kyivan Rus', as Oleksandr Borodai, Ustym Fedko, Mykhailo Nikolaiev, Tetiana and Serhii Kolechko, Tamara Turdyieva, Tetiana Ilina, Anastasia Riabchuk, Liudmyla Mysko, Tetiana Dreieva-Barker, Iryna Pasternak (Kyiv), Alina Naboka (Dnipro), and Stepan Marchuk (Zaporizhia).
Masters of metal art showed quite a multifaceted approach: Ruslan Romanyshyn (Lviv), Volodymyr Balybedin (Kyiv), Oleksii Kyrylenko (Odesa) displayed their innovations in metal plastique; Oleh Filevych, Andrii Boliukh (Lviv) surprised spectators with uncommon expressive decisions in forging, while Balyberdin, and Boliukh offered diverse styles in the art of jewelry.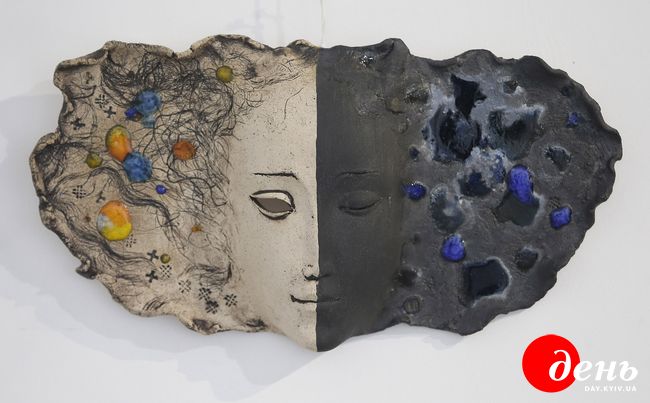 What also deserves attention from the viewpoint of formal decisions and quality of work is ground crystal and hot glass items made by glass artists Stas Kadochnikov and Viacheslav Dudin, well known in and outside Ukraine (unfortunately, the latter has just departed this life), and the Lviv-based creative stained-glass masters Oleksandr Shevchenko and Natalia Parshchyk. The brilliant figurative stained-glass items by Natalia Karieva-Gotie (Kyiv) added some lyricism to the exposition.
Sadly, the usually active and mobile department of ornamental glass at the Lviv National Academy of Arts, chaired by Professor Oleksandr Zvir, suddenly took a "pause" this time and did not show the "explosion" of hot glass' potential which stunned Kyivites at the First National Exhibit of the "Art of Fire" in 2015.

However, much to their delight, the curators (who were, at the same time, project organizers, exposition authors, and participating artists) discovered the "new names" of young talents who are indefatigably seeking and finding an appropriate place in the "art of fire" and, accordingly, promote the development of this original art field in the contemporary national culture of Ukraine. For this reason, I cannot help but single out Lviv National Academy of Arts alumni A. Chavus, K. Zhuzhii, B. Holets, A.-M. Roman, A. Schnitser, A. Kyianytsia, N. Sobko, N. Pihula (art pottery department), as well as such graduates of the Kyiv Mykhailo Boichuk State Institute of Decorative and Applied Arts and the National Academy of Fine Arts and Architecture and other Kyiv-based institutions as M. Kuzmenko, M. Litichevska, L. Fedorenko, D. Yakovyshyn, Ya. Bespalko, S. Hibalenko, A. Tomashivska, V. Khaidurova, I. Hubska, V. Korniienko, and Zh. Rossypchuk, who clearly show an aspiration for newer images, technical experiments, and a bold application of nontrivial plastique. It is so gratifying! This means that the exhibit, as well as the Ukrainian "art of fire" in general, awaits far-reaching prospects.
Zoia Chehusova is an Honored Figure of Arts of Ukraine, a project curator/coordinator