Action artist Anatol Fedirko displayed his original works at the Soviart Center Of Contemporary Art
25 April, 2018 - 16:32
"The Kazimir Malevich Factory of Suprematism" is a solo exhibit of what the media call "shocking artist" Anatol FEDIRKO. It is no accident that this epithet has stuck to the artist – almost like "Chairman of the Globe" did to Velimir Khlebnikov. Fedirko is perhaps the only action artist, "happening man," in Ukraine. We had a person of this kind – Fripulia-Fedir Tetianych. However, unlike Tetianych, Fedirko changed Kyiv, with all of its hype-up attractions, for the provincial Chernivtsi a long time ago. From time to time, repercussions of Fedirko's escapades reach "greater Ukraine." He may unveil "monuments" to contemporary politicians today and assure everybody tomorrow that he will receive the Shevchenko Prize… Or immortalize the Unknown People's Deputy of Ukraine of the past, present, and future convocations in the shape of a Malevich-style suprematic "monument…"
 Incidentally, a "Monument to the Unknown Corruptionist" was erected in Chernivtsi last year by the efforts of Fedirko. It looks like a half-meter one-dollar coin with the portrait of Archduchess Maria Theresa of Austria on the obverse, held by three iron hands.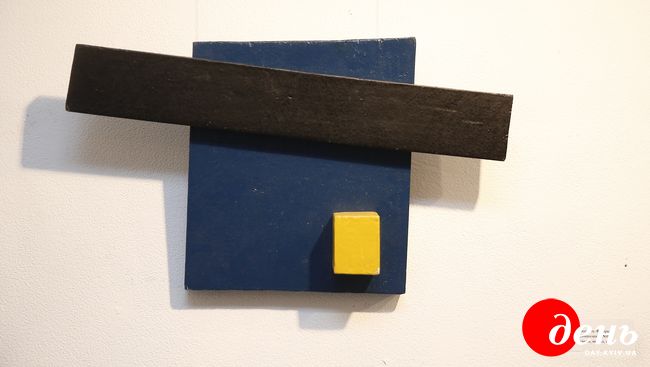 "Maria Theresa made Bukovyna a hub of Europeanness. And 'one dollar' is always present in Chernivtsi," the artist explained.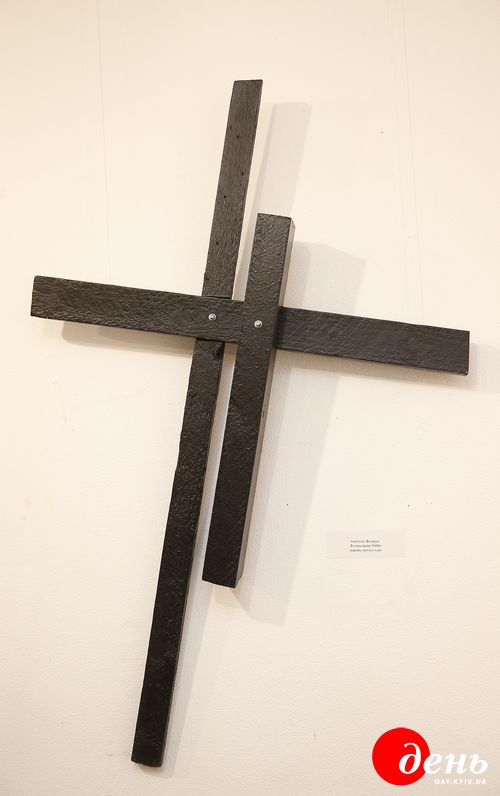 Fedirko has long been "crazy" about suprematism. The latter is in fact the inner essence, soul, and religion of Fedirko himself. In 2015 the artist presented "The Kazimir Malevich Factory of Suprematism" in Chernivtsi, a long-term art project that could attract anybody to the geometry of suprematic painting. In all probability, there are no more aficionados of the 100-year-old avant-garde in Bukovyna now. So, to mark his birthday (he has just turned 60), the artist brought "The Factory…" to Kyiv's Andriivskyi Uzviz the other day.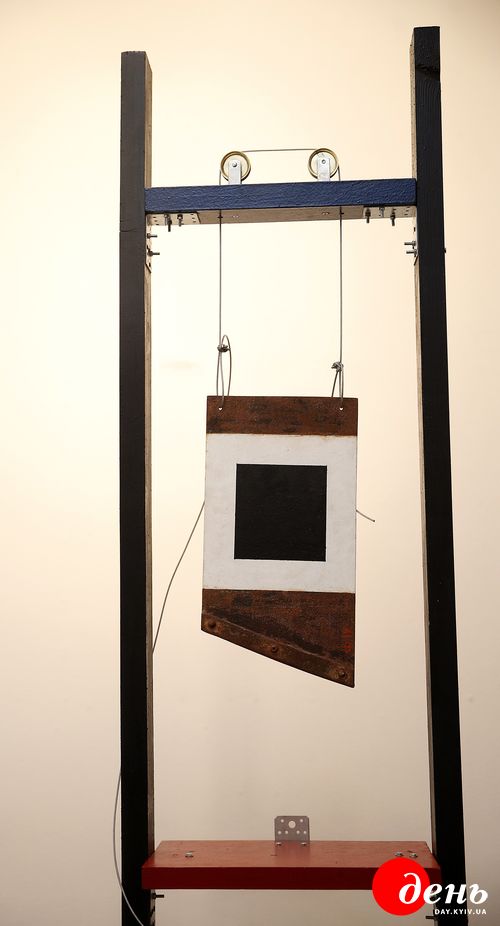 There was no shock at the opening. Guests – mostly colleagues-artists – peacefully mingled with each other. Any appreciator of contemporary art can watch the "symbiosis" of Fedirko with Malevich until May 12. The exposition occupies both exhibition halls of the Soviart center. Its central item is a… "suprematic guillotine."
 "It is a symbol of reflections on how art should be perceived," we were told at the gallery. "What is the most essential in it – the outer form or the inner essence?"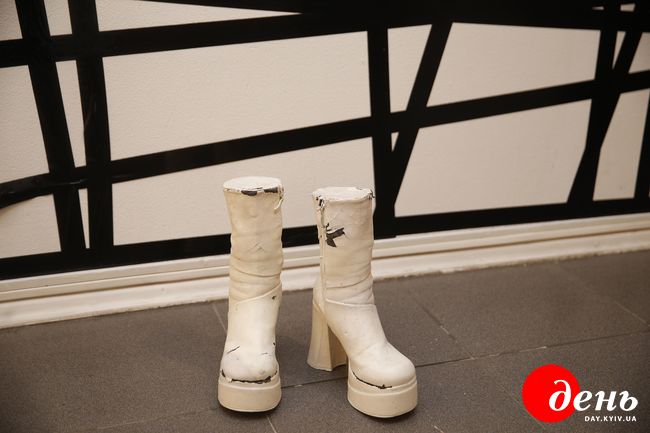 The answer was too obvious for us… Yet Fedirko himself so much differs from anyone in our customary milieu that nobody can say that attending his exhibits is a waste of time.
 "The Soviart Center of Contemporary Art has been cooperating with Anatol Fedirko since the early 2000s. He has carried out a number of projects in our center, such as 'Suprematism,' 'The Last Supper,' 'Communication 21,' etc. Why is this artist of interest to us? It's very simple! Firstly, as rated by the Association of Ukrainian Art Galleries, Fedirko is one of the best-known national action artists. In general, there are very few of them in Ukraine, for action art has not much caught on in this country," said Viktor KHAMATOV, chairman of the Association of Ukrainian Art Galleries, founder of the Soviart Center of Contemporary Art. "Secondly, Fedirko in fact remains 'the only relative' of Kazimir Malevich, who resides in Kyiv. At least, nobody has so far officially denied his claim that he is Kazimir's grandson."