"Ukraine has two to three months to prove the effectiveness of its fight against corruption," Valentyn NALYVAICHENKO declares
16 January, 18:27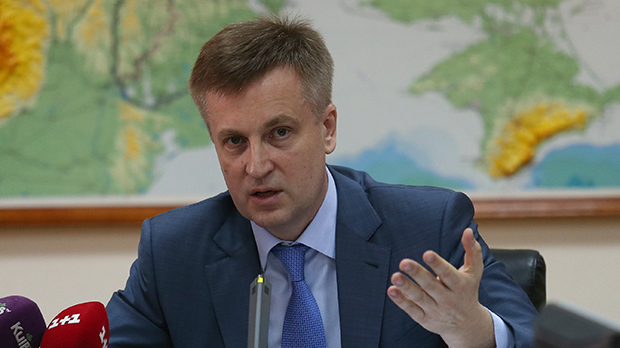 "Ukraine has two to three months to show real progress in the implementation of measures to combat corruption before Western partners start considering lifting sanctions against Russia."
Leader of the Justice Movement Valentyn Nalyvaichenko was quoted as saying this by American military journalist and former pilot of the US Special Operations Forces Nolan Peterson in the article Ukraine's Former Top Spy Goes after a New Enemy: Corruption, published by The Daily Signal.
Nalyvaichenko noted that Ukraine had a chance to "show for the whole world, especially to the Russian people, that there is an opportunity, there is a plan B, to such nations after the Soviet Union time to be democratic, to live in a not corrupt state, to be independent."
He said that Donald Trump's coming administration had zero tolerance for corruption. Also this year, "there might be many changes in the EU," he said. "We have just several months to demonstrate that Ukraine belongs to the Western world. That is, I think, what is at stake when we are talking about the EU and the US," stressed the former chief of the Security Service of Ukraine (SBU).
He also believes that "the ideas of freedom and independence are very Ukrainian," and urges Western supporters of Ukraine to stick to believing in the democratic process, despite a quarter century of "criminal-oligarchic rule" which started after the fall of the Soviet Union.
Nalyvaichenko stated he no longer had faith in President Petro Poroshenko: "For me this is not personal," the former chief of the SBU was quoted as saying by the publication. "Whoever becomes president or prime minister is immediately part of a corrupt and not transparent system. So, to dismantle the system, to reboot the government and the country we need to get new people with absolutely different minds and mentality into the governmental offices," the Justice Movement's leader insisted.