Den to launch its new book AVE in Lviv and Dnipro. Make reservations before it's too late!
22 August, 2018 - 17:39
DNIPRO – Book Space is the name of a new international book festival that will take place here, September 28-30.
Says Viktoria NARIZHNA, art director of the festival: "We titled it Book Space because 'space' is a slightly ironical reference to Dnipro [former Dnipropetrovsk. – Ed.] as Ukraine's space and rocket/missile development center [under the Soviets], currently a progressive innovating city."
The festival will be held within the framework of Mayor Borys Filatov's Project Cultural Capital, also with support from Valentyn Riznychenko, head of the Regional State Administration (RSA), and with Den/The Day as the festival's general information partner.
There will be a large scale book fair involving over 50 Ukrainian and foreign publishing companies, meetings with domestic and foreign authors, launches of new publications, writers' reading soirees, concerts, etc. The book fair will be located in downtown Dnipro, on the square facing the RSA building, with space rockets on display, along with the Children's Literature Pavilion in the Heroes Alley, near the Children's R&R Park. Book Space envisages programs to be carried out simultaneously on several sites, including five on the RSA premises, a Poetry Cafe, Children's Stage and Music Stage in the Ukrainian Art Museum's garden, and a small town called Space Hub. These programs will include the central one, known as "Transformations" and others meant for children, history, education, and music. The latter will be a jazz event, with a concert marking the end of each day of the festival, involving several rock bands, including DZ'OB, Quarpa, and Mariana Savka's "In the Orchard."
Dnipro is expected to play host to a total of 6,500 guests and festival participants, among them over 30 Ukrainian and foreign authors. Serhii Plokhii (USA), Martin Schaeuble (Germany), Andre Roche (France), Jacek Dehnel (Poland), Glenn Ringtved (Denmark), Ulrike Almut Sandig (Germany), Maria Galina (Ukraine/ Russia), Arkady Shtypel (Ukraine/Russia), Oksana Zabuzhko, Irena Karpa, Irene Rozdobudko, Yurii Makarov, Mariana Savka, Yan Valietov, Andrii Bondar, Ruslan Horovyi, Hryhorii Semenchuk, Halyna Kruk, Svitlana Povaliaieva, Andrey Orlov (Orlusha), etc., have confirmed their participation.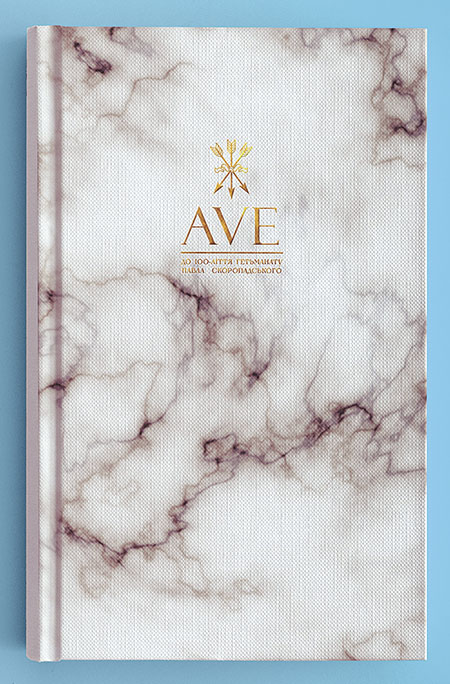 Serhii Plokhii is a Ukrainian American historian and author specializing in the history of Ukraine, Eastern Europe and Cold War. He is a professor of Ukrainian history at Harvard University where he also serves as the director of the Harvard Ukrainian Research Institute, and winner of the Taras Shevchenko Prize (2018). During the festival, he is expected to take part in a public discussion with Yurii Makarov, journalist and writer, based on Mr. Plokhii's books Tsars and Cossacks: A Study in Iconography; Chernobyl: History of a Tragedy; The Last Empire: The Final Days of the Soviet Union, etc. There will be launches of the books How the Cossacks Defended Ukraine (with historian Yurii Mytsyk) and National Communism in Soviet Ukraine (with Oksana Zabuzhko). Marci Shore, US historian and scholar, wife of Yale history professor Timothy Snyder, is expected to present a Ukrainian version of her book The Ukrainian Night: An Intimate History of Revolution (re Maidan).
History will be on top of the Book Space agenda in Dnipro. There will be launched Den's new book AVE commemorating Hetman Skoropadsky's centennial of birth and having a lot to do with Ukraine's future. Initiated by Editor-in-Chief Larysa Ivshyna, this book includes articles written by professional historians and journalists, and is likely to attract interest and cause debate, considering that its aim is both to learn more about the Skoropadsky epoch (still a gap in Ukrainian history [apart from Soviet propaganda stuff]) and clarify the kind of politics Ukrainian society has been practicing, will practice, and why.
This book will premiere at the traditional Publishers' Forum in Lviv (September 21, 12:00, Hall of Mirrors, Potocki Palace). The Editors will inform you about the date and time of its launch in Dnipro.
IMPORTANT: Bonus orders for AVE will expire on September 1. You can still order a copy for only 170 hryvnias on https:// day.kyiv.ua/uk/library/books/ave-do-100-littya-getmanatu-pavla-skoropadskogo, or by calling the editorial office ((044) 303 96 23).